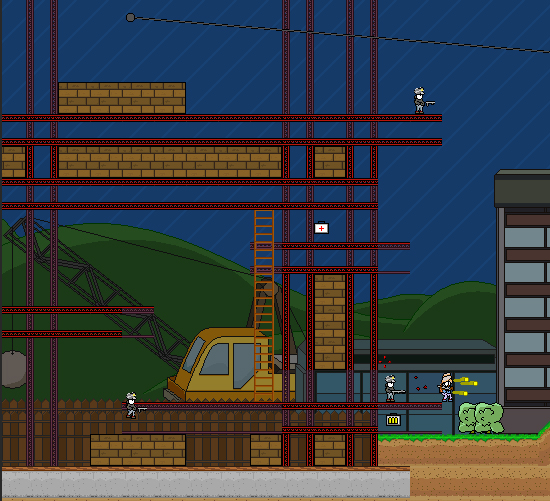 After a few summer months of inactivity I picked up this project again. I've worked out some of the slowdown, but I still have lots of optimization to do. The first serious level of the campaign is shaping up, I'm almost finished detailing now. I also worked out bugs that made the mission almost impossible.
I've been revamping the graphics to make everything look nicer. Smoke, fire, and blood sprites have all been replaced. Many sprites have been tweaked or added, lots of colors have changed to suit a certain pallet. Every weapon sprite has been touched up as well.
There are now three types of helicopters: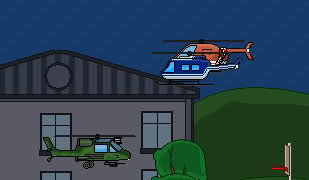 And each one is flyable. They each have their own attributes. For instance, the army helicopter has a machine gun built in.
The hovercraft has received a makeover: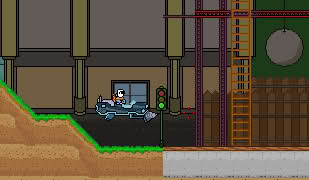 It can be a tough enemy, or a stylish drivable killing machine.
More updates & news coming soon.