International Crime Syndicate is an all new feature complete mod for SOF II to be released this Friday (May 16). ICS rolls with a slew of features and enhancements many mentioned in brief right here on our moddb page.
ICS Level Designs
ICS can be enjoyed on all SOF II compatible maps enhancing and expanding your SOF II game experience but rolls out the door with five of what are sure to be the best new level designs complementing the new ICS game theme and Play modes. Lavish detail has been paid to game flow, firing lines and pace. The ICS map complement offers a nice incremental scale of map complexity, size, atmosphere and settings offering something for everyone.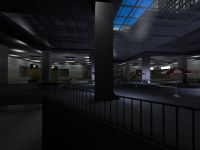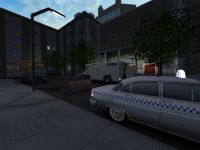 Siberian Express is something special; a relatively small but very subtle map that could well become a next generation Dust of SOF II. Where Counter Strike's Dust achieves its incredible game flow through 1.5 levels of simple but carefully drawn architecture, Siberian Express exercises greater simplicity but achieves more sophistication and cool in game-play through subtle terrain contouring. The size, speed, aesthetics and layout of Siberian Express offer brilliantly paced play rich with features offering every kind of tactical approach to satisfy hard-core action fans.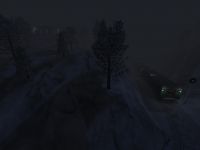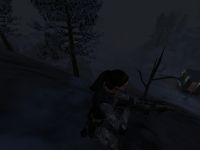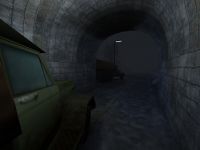 Casino, Art Gallery, and Bank offer incrementally larger urban level designs with cinematic immersive qualities, indoor and outdoor areas, and plenty play sophistication.
ICS Sound Design
ICS rolls with a complete overhaul and expansion of the SOF II radio and voice communication system; featuring both more realism and and message variety. Also replaced are all SOF II's synthetic weapon sounds with much more realistic and intense real sample based weapon sounds. Subtle and careful attention has been paid to other aspects of sound design as well, from level sounds to world interaction; you'll find ICS much more sonically immersive, satisfying and less fatiguing.
UI, Console & HUD
ICS improves the heavy, art laden SOF II UI, Console, and HUD with more subtle neutral colors and transparency.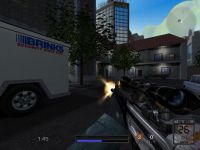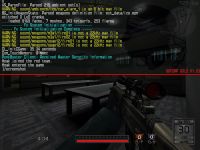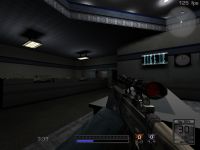 Our new interface elements and teatment don't offer such a distracting and overwhelming foreground so now you can see more of what's going on in the game.
Weapon & Player Models: Women Are Welcome!
All new SWAT, Police, Security and ICS Para-Military/Mercenary skins; but we ran out of image space so you only get to see one! :) We've also re-skinned some of the weapons that see the most dramatic performance changes with the new ICS ACM weapon performance changes.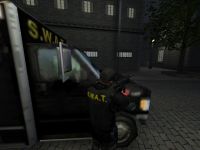 With a full complement of female radio and voice messages that mirror male communications and tastefully designed female models for every team implemented in ICS, women are attractively represented as both appealing and capable characters.
ACM Weapon Performance Scaling
ICS offers a distinct new weapons balance called ACM (accuracy compensated modeling) where we have adjusted weapons performance for:
· improved balance
· greater utility of all weapons
· improved performance under lag
· increased weapon specialization
· improved quality of weapon feel and efficacy
· more realistic relative weapon performance
· more consistent weapon behavior
You can read more about ICS ACM weapons on the Official ICS Weapons Info Page.
Lots More...
ICS ships with a boat-load of features, goo-gaws, and goodies; we've even saved a few surprises for you. Be sure and get all the latest right here on the moddb ICS page, the Official ICS Site and don't forget the release is only two days away; Friday May 16!
.