Can you say: "KICK ASS!"? Code and level design refresh, new pro 'Ref' features, new weapon skins, new sounds, complete bug fixes for all known ICS and SOF2 bugs (and then some), weapon balance and code tweaks; Oh My!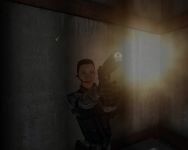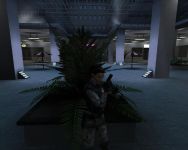 ICS 2.1 is ready for release this Friday March 5th! Not only did our Nobel Lauriet Programmer Hugo stomp every known ICS bug; he ironed out a few more SOF II bugs as well! ICS 2.1 also rolls with Kris's standard setting lean code, and new ammo code making ICS 2.1 one tight, clean, tweaked finely honed action realism platform that will deliver hours of high intensity skill based fun.
Weapon Changes & Fixes
· new M4 'Fire' sound
· OICW code overhaul with all new weapon handling, recoil, damage and accuracy
· new SIG handling and performance update (balance between 1.0 and 2.0)
· USAS 12 slug damage increased slightly
· new combat shot pattern & damage on M590
· new weapon skins for USAS-12 and MSG90 A1
· new M1911 A1 skin courtesy of Reverend Ted
· new crouch & lean hit code courtesy of Kris
· respawn invulnerability agains M7A3 Tear Gas
· new increased transparency on M7A3 Tear Gas cloud effect
Level Design Updates
· new version of Invasion Corsica with new route through the centeral hillock
· new version of Nuclear Plant B adds clipping on the fuel tanks
· new version of Bank Job with rooftop clipping and easier elevator access
Cool New Pro 'Ref' CVARS & Commands
· new server cvar g_refKickBanTime (default and max 30)
· changed ref_kick so it automatically bans according to g_refKickBanTime
· new ref commands: ref_mapcycle and ref_cancelVote
· all ref commands incorporated in the in-game referee menu for ease of use
· added ref_say command; gives Refs total chat control
· added ref_chat command; allows Refs private chat with other Refs
More details, screenshots, and info to come as we approach the fateful day... In the mean time you can hit the ICS Image Gallery with over 180 ICS images..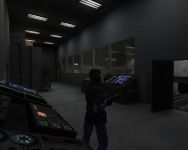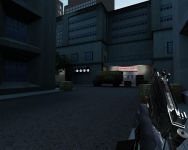 ICS 2.1 raises the bar again of thematic immersiveness, polish, features, balance, and skill focused game design that action realism fans crave. Be sure and join us for the ICS 2.1 release countdown!
.