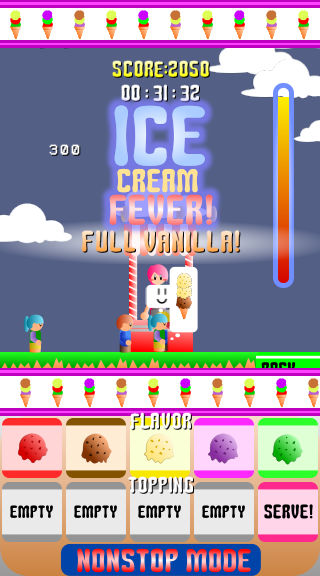 A yummy looking ice cream game for android is now available for free in Google play store!
This game consists of three main modes:
Classic mode - Try to serve ice cream to the all the kids in a day (minute).
Nonstop mode - Keep playing until you lost concentration and do mistake!
Stall Editor mode - Edit your stall appearance by buying a new asset in this mode!
Now give it a try!