Hey everybody. It's been quite a while since we've posted a substantial update so we figured now would be a great time to fill you all in.
As of late, work's been on and off, but when it's on, it's on. With college and other silly distractions, time's been a scarce luxury, but when we are able to work, we've been getting a ton of stuff done. Hopefully things will start to be a bit more consistent with summer vacation approaching in a couple of weeks, but only time will tell.
What kind of work have we been getting done? Well, a lot of it is pretty confidential and we really don't wanna talk about it until we have something mind-blowing to show for it. But don't fret - the wait will be well worth it, we can guarantee you that :)
There's still some stuff, however, we can talk about - a lot of stuff actually, so instead of the normal update, it'd be best to just list some of the things we've been working on over the past few months.
» The build has been optimized. The code is much cleaner and organized better. As a result of this overhaul, the game runs so much faster (it's able to run perfectly fine on the standard process priority.)
» The assault rifle, battle rifle, SMG, and carbine are now hitscan weapons.
» The HUD has been redone to look a bit more like Reach's HUD. This also makes it much easier to code new weapons, reticles, ect. into the HUD. The equipment icons have also been changed to make them look like Reach's making it easier for players to discern what ability is what.
» A motion tracker has been added.
» The game's screen size has been increased from 640 x 325 px, to 640 x 400 px. Of course you'll have the option of increasing the screen size too :)
» The weapon system has been changed drastically. The biped now actually "holds" the weapon instead of using a separate object for biped-controlled weapons.
» Armor lock and dropshield now have animations.
» Zoom has been re-added for sniper weapons.
» Elites are now a few pixels taller than Spartans. For the moment, there's no health or other stat changes, but further testing will tell if these are needed or not.
» The view now moves with the mouse instead of the view, giving the player ability to see farther in certain directions, and makes close quarters combat with certain weapons a bit of a challenge.
» New sound system makes SFX louder when played near the player, and quieter when played farther away.
» Updated weapon animations for grenade throwing, reloading, melee and equipping.
» Updated SFX - better footstep sounds, grenade bouncing noises, ect. Each weapon now has their own reload animation.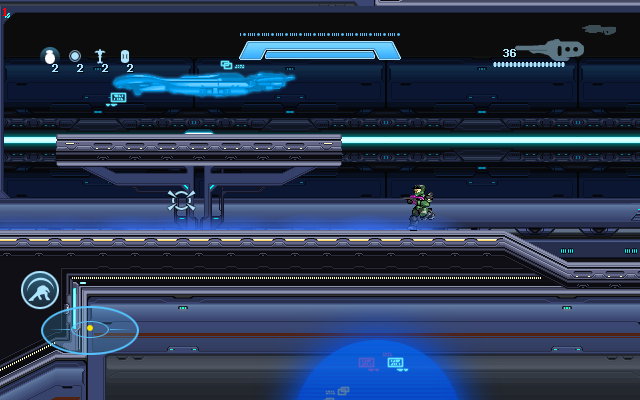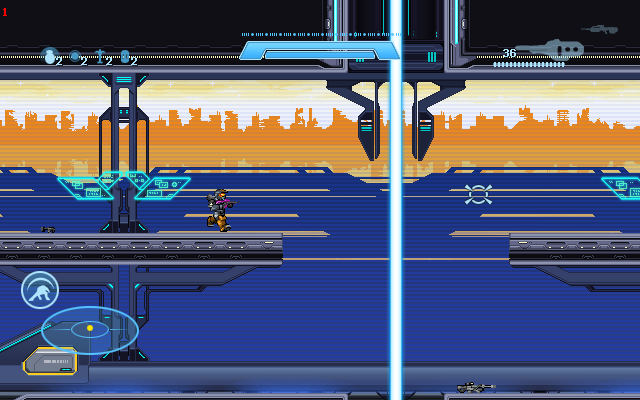 Finally, we've got something pretty awesome to show you. Clicky. Bad ass, am I right? An extremely talented artist by the name of Kisu Shimo has offered to do a few pieces for us. He's currently working on a cover-art piece, and we really can't wait to see what he comes up with.
That's about it for today. We'll try to keep you guys updated on a more frequent basis. We'll leave you with this sweet looping track from our OST.
G'bye now.