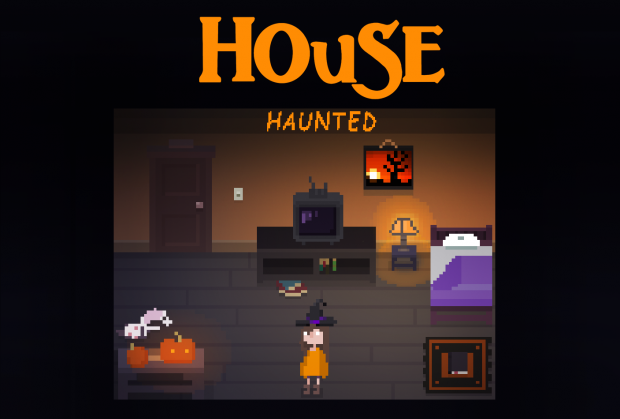 After breaking the curse upon her family, one version of Tabby moves on. She wakes up the next day, and the next, and things seem normal for a while. The days pass, and Octo

ber comes and goes.

The day is Halloween. Tabby awakens with a strange sense of familiarity. The Curse is back.

---
This mod includes:
💀 Over 430 new sprites
💀 5 new music tracks, plus additional ambient edits
💀 New sound effects
💀 Lighting changes
💀 Changes to items, character designs, and area decor to fit a spooky aesthetic.
💀 Changes to the dialogue, the diary, and the "Family Ending" to
⠀ recontextualize the events as taking place after the main game.
💀 Adds a new ending in place of the "True Ending"
---
---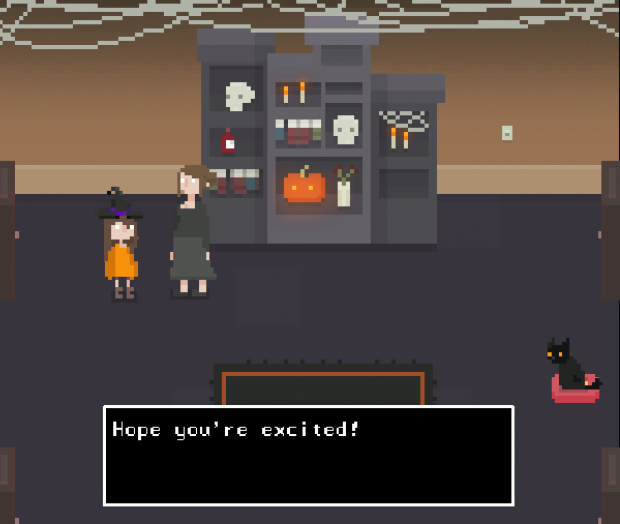 How To Install
1. Replace the game files
Unzip the contents of the House_Haunted zip file into the directory below:
C:\Program Files (x86)\Steam\steamapps\common\House\


(or, if you are confused on how to do this, drag all the contents from the unzipped folder into this directory so that it prompts you to replace ~400 files)
2. Backup your save file (OPTIONAL)
Navigate to C:\Users\YOUR USERNAME HERE\AppData\Roaming\Stencyl\House\


Rename the file mySave.sol to mySave_backup.sol


Now when you restart the game, a new blank save will be generated. If you wish to revert to your old save file, simply delete the new mySave.sol file from that directory and rename the backup file back to mySave.sol



ALTERNATIVELY, if you do not wish to back up your save before playing, simply reset your progress using the ingame menu.
3. Play!

---
How to Uninstall
1. Verify Integrity of Game Files
Go to your steam library and right click on the House entry, and select "properties"


Click where it says "Local Files", and click the button that reads "Verify Integrity of Game Files"


Steam will now restore the game to an unmodified state.