I'm trying to decide how to do the quest system, I thought i'd ask you everyone what they would prefer. Would you rather have all the quest's hidden until you started or completed them? Like this: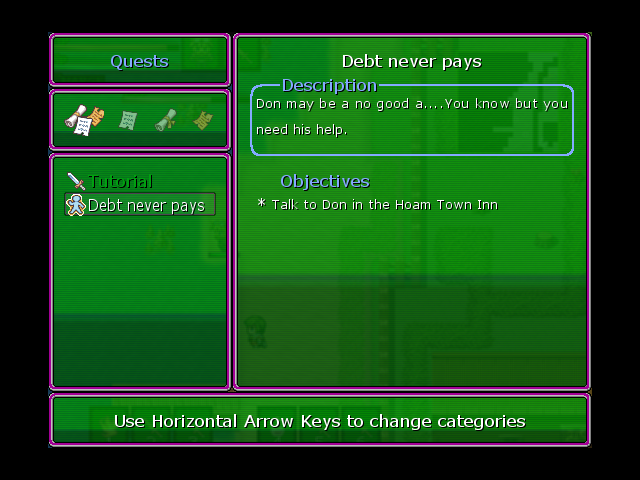 Green is completed and white is activated. OR would you rather have all quests shown in red and then they are white when activated and green when completed? Like this: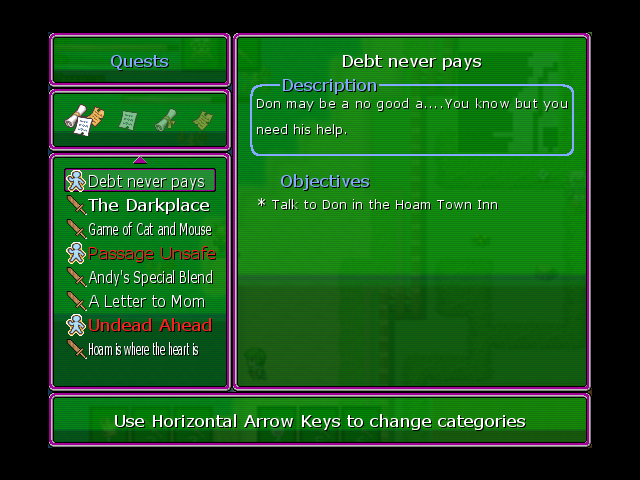 So just comment on which one you would prefer seeing in the game and if you have any other ideas feel free to post them and I will see what I can do! Just hurry with the answers because I'm hoping to get it all worked out soon so I can release the final version of the Public Beta :).