Heterodoxxed for PC
Heterodoxxed is a simple shoot-em-up where half-truths, slander and bad words must be destroyed before you're crushed by the outlandish lies. There are only three rules to follow in Heterodoxxed. Shoot, dodge and collect.
Download for free (no ads or IAP's):

The last rule refers to every letter you destroy leaving behind Truth bits. Once you have collected enough bits, you are granted with a bomb, increased weapon power and more space to again, shoot, dodge and collect.
Features
Endless game mode.
Level up and combo systems.
Unique health system.
Pumping electronic breaks music by Tim N - timnaudio.com.
Keyboard and gamepad key remapping.
Normal and hard difficulties.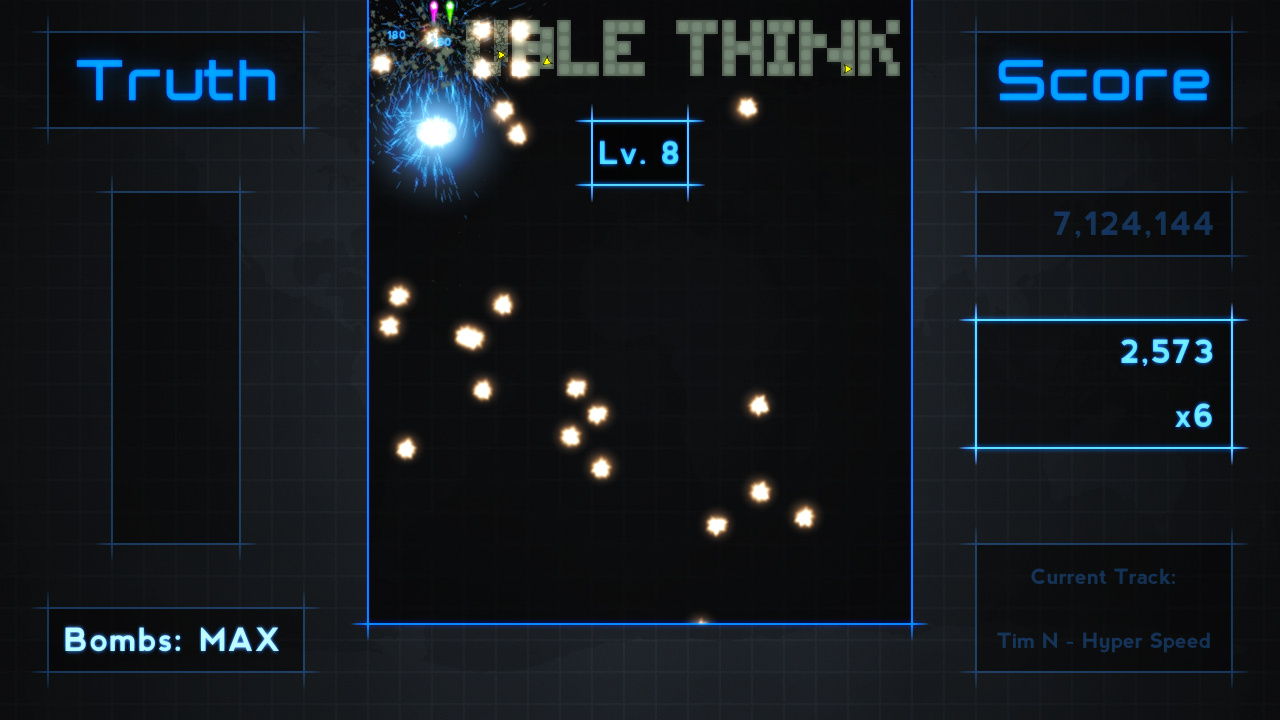 I hope you all have fun with this simple but satisfying shooter and don't forget to let us know what you think!