After a long period of research, uncountable design-meetings and thorough considerations, we have decided to let Heroes & Generals be a free2play game. Let us tell you why, and what we offer.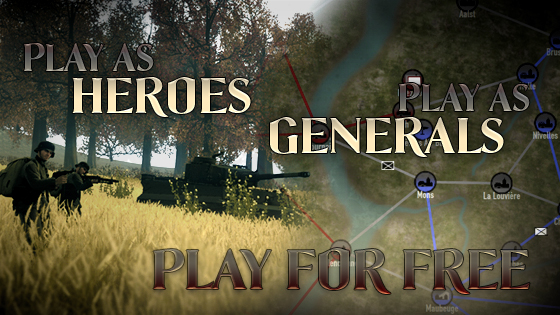 Why Free2Play?
More players = more fun
We wish to create an online Wargame, where the war seems massive and 'real', with thousands of players playing their role in the grand war. By making Heroes & Generals free2play, we remove the initial barrier of entry, so we'll have a greater chance of filling the servers, making the game more fun for all. One of the major killers of launching a new online multiplayer-game is if you don't get enough players to fill the servers.
Wide range of participation
H&G's unique combination of Strategy and FPS gameplay allows players to participate in the grand online war at hugely different levels. Casual once-a-week FPS gamers can play alongside hardcore 10-hours-a-day master strategists and all players play their role in the grand war.
So if you only want to spend a few hours once in a while, you still have a fun experience and make a difference, and if you wish to be more involved and spend several hours a day, you can make an even greater difference and have an equal amount of fun doing so.
Competition
All new online games, besides the top MMO's, are now launched as free2play games. So if we were to launch Heroes & Generals as a subscription game we would be in very tough competition with all the other free2play games, and we might not be able to get enough players in order to make it fun.
We're a small independent developer team, and we're developing and publishing Heroes & Generals ourselves, without the financial aid from large publishers. It might be possible to be successful with a subscription-based MMO if you're Blizzard or LucasArts, but all others seem to die slowly or convert to free2play.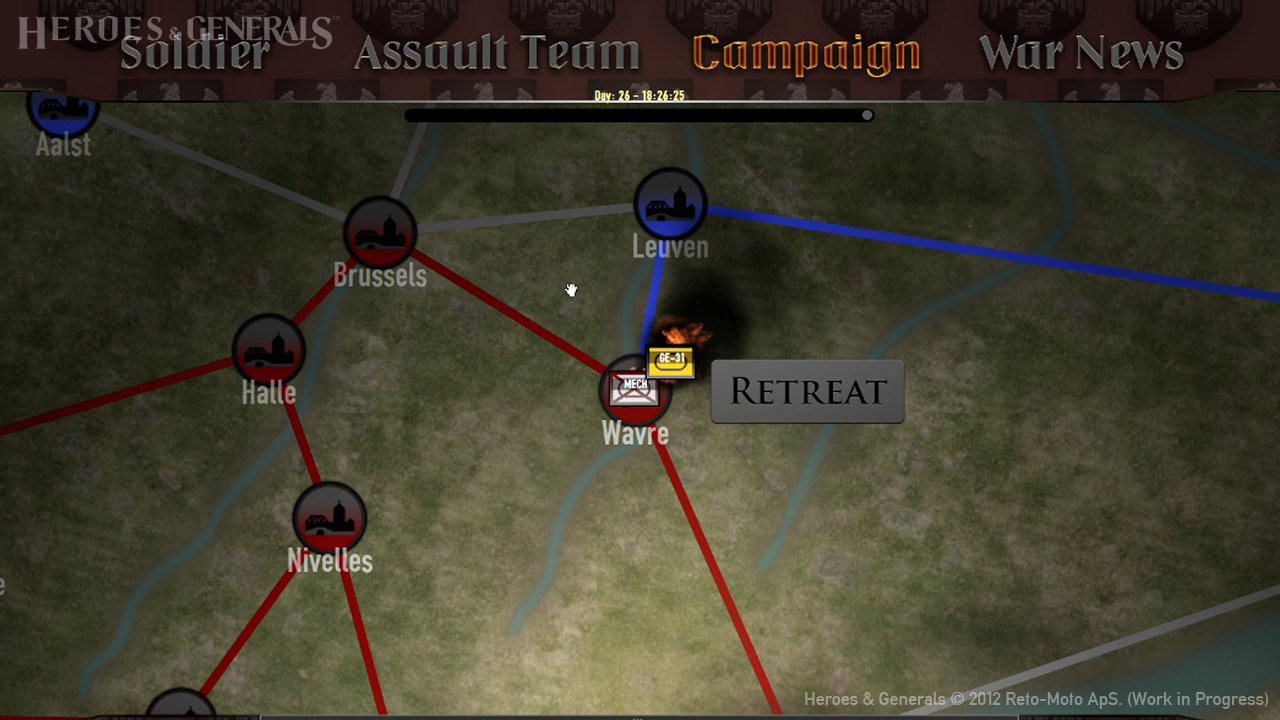 So what do we offer?
First of all, let's make this clear: We wish to create a healthy, solid and well-balanced game and community, where you can get a great experience playing the game, no matter how much money you spend!
In-game economy
There will be an in-game economy, where you earn in-game credits for being active in the game, by playing FPS-missions and/or handling Assault Teams.
These credits can be used for personal stuff like buying characters, additional characters slots, specializing/customizing your characters and modifying weapons.
But you can also use the credits for team-based stuff, like buying Assault Teams, additional Assault Team slots, specializing/customizing Assault Teams and modifying vehicles. All credits spent on Assault Teams gives benefits to other players as well as yourself.
A balanced design
We strive to make a balanced design in all the game-influencing items. One example is the Weapon Modification system: All weapon modifiers will be balanced, so that you may choose to increase, for instance, precision for a weapon, but at the cost of decreasing, for instance, range. This means that you'll not be able to get one golden super-weapon which is just better than all other weapons, but instead you'll have an extremely specialized weapon, which is really good at certain things.
There will also be an perk-system where you, based on your actions, can earn Ribbons, which can be combined into Badges. Badges will give you certain perks, but you can only wear a few Badges at the time. Ribbons and Badges cannot be bought for any currency though.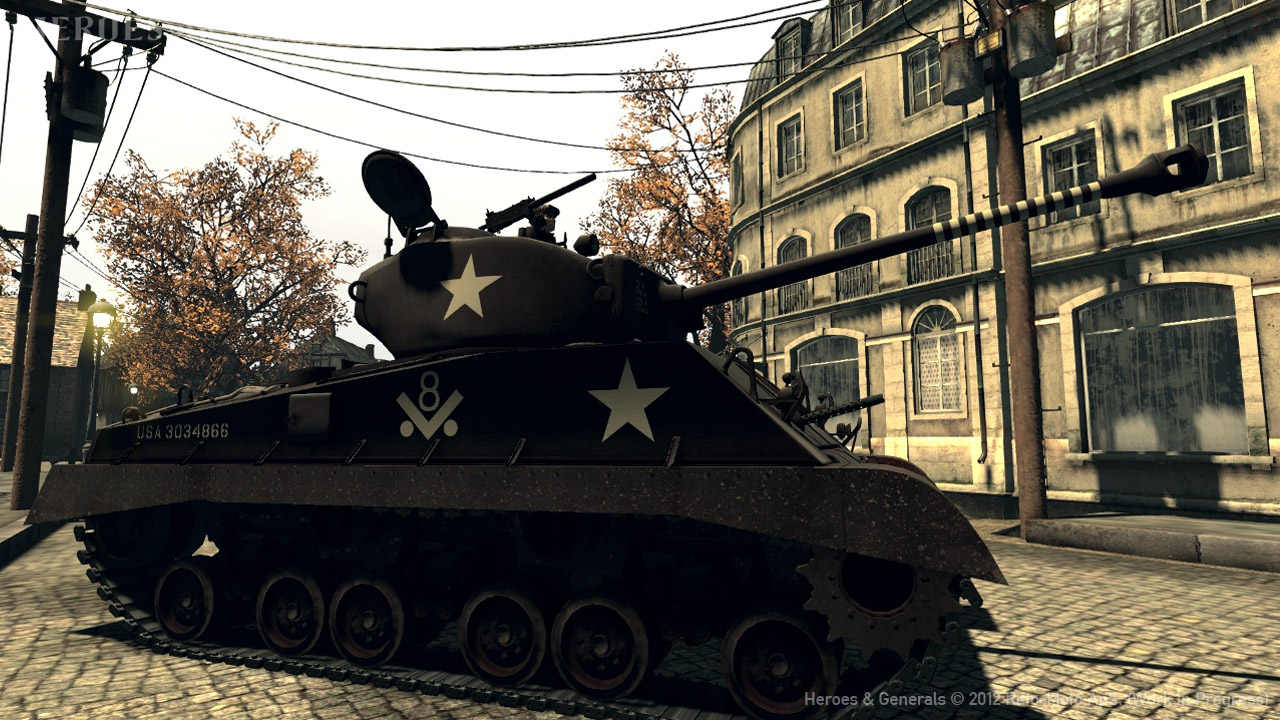 Gold credits and Premium Subscription
We will give you the option of buying "gold credits", which can be converted to in-game credits, so you have the option of saving time and don't need to grind that much. We feel that this model will be beneficiary for both hardcore players playing the game for many hours, and for more casual gamers, who don't have the time to grind.
We must admit that initially we thought that H&G should be subscription based, but we have now come to the conclusion that free2play is the best model for Heroes & Generals. However, we plan to offer a Premium Subscription to accommodate wishes of having an all-inclusive package, where you earn in-game credits at an increased rate and Premium Subscribers can acquire all items by in-game credits alone.
Tell us what you think!
As with all other things we do, we would like to hear your opinion and experience. The plan presented in this blog-post is the starting point of our free2play design, but the details are not set in stone and we will probably change the design to some extend, as we get further in the process. So tell us what kind of good and bad experiences you've had in other free2play games, so we might learn from other's mistakes.
We believe that we, with your help, can build a great game which all of you will enjoy playing, and have a great community around it!
See you on the Battlefield!
The Heroes & Generals Team

Sign up for an Alpha-key here!