With the initial release of HEMF.io a few weeks ago, it seems like a good time to reflect on the soft-launch and give an overview of what the game is.
Overview
HEMF.io is an 8 player co-operative horde shooter in a 2.5D side-scrolling environment, playable completely within the browser. What makes it different from other games of a similar nature is both the scale of the combat, and the game's session loop. In HEMF.io, you'll face off against an enemy which will increase in both volume and complexity over time, until a defensive line can no longer be reformed. Throughout a game session, you'll gain experience, leveling your Field Rank. If you RTB (Return to Base) during this time, you'll retain this Field Rank, increasing gear purchasing power (as well as refreshing existing inventory items); However, if you fall in combat, all outstanding field rank gains are lost and you'll be forced to wait longer before returning. Coordinating returning to base ensures that the line doesn't buckle when players leave the field of battle, which is key to prolonging the session. On top of this, players can utilize several types of gear to counter enemy surges and friendlies re-arming.
Sandbags are a great way to provide support while firing, allowing for much more accurate fire over longer distances.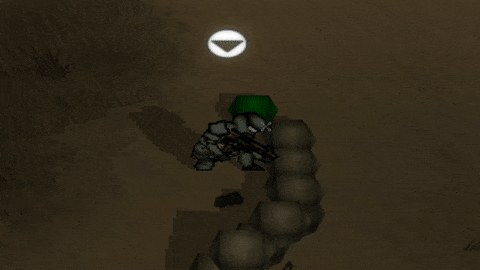 Mines are invaluable to creating an area that can be used as a guard for falling back, or to simply thin the numbers so a smaller number of friendlies can hold their ground while reinforcements come.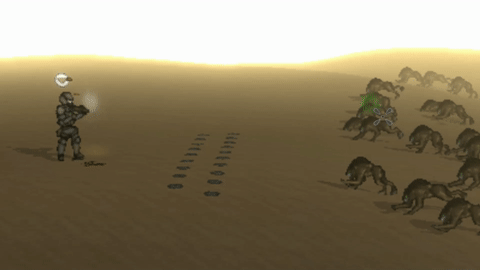 The environment also plays a key role, allowing certain items (like thermal spread) to ignite vegetation, which can provide brief relief from the impending horde.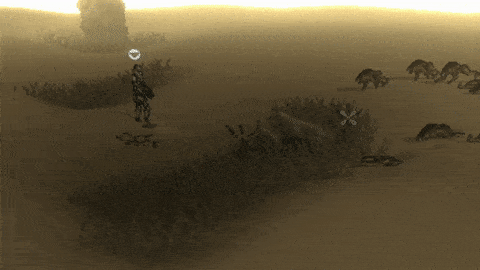 There are many other items and weapon modifications that can shape your squad's strategy to hold the line longer.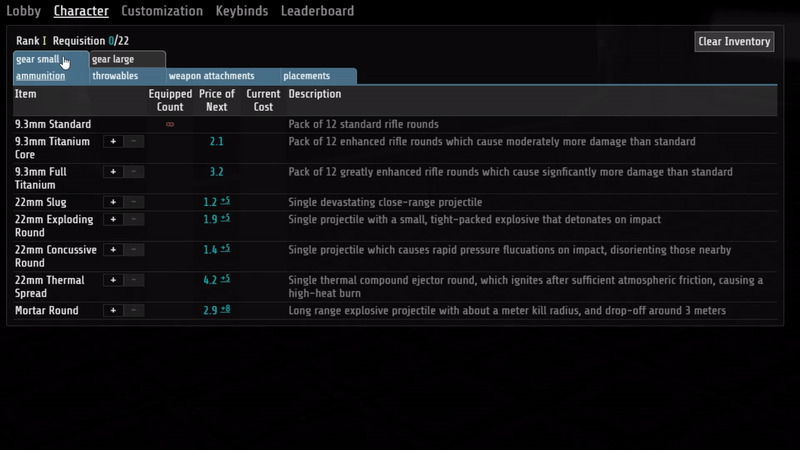 Perhaps you prefer keeping the enemy at a distance? Well, you can kit out your rifle with a scope and an extended barrel, significantly increasing accuracy and damage, but lowering firing rate. Or perhaps you like getting up close and personal? Well, you can kit out your rifle with an underbarrel attachment and a laser point to cause maximum damage to beefier enemies with single use slug rounds.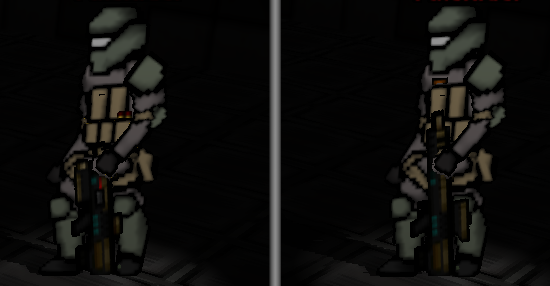 The further enemies push up, the further back the front-line recedes - which can only go back so far before the players are recalled, and the operation ends. Since the game's primary goal is to hold out the longest, the leaderboard tracks which players have done the best. In the future, the plan is to make a more elaborate leaderboard experience, both visually and functionally (e.g. give non-gameplay affecting rewards to top X players)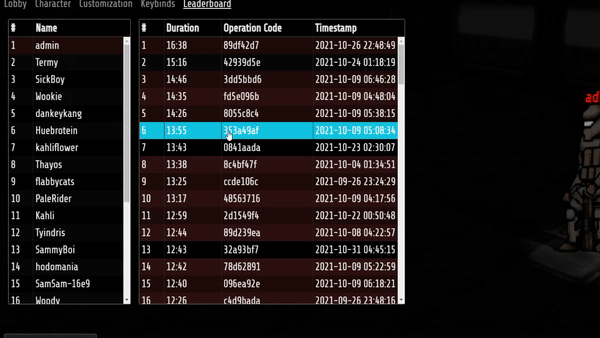 Release
Since release, the feedback has been fantastic, leading to changes like:
Redesign of the 'Character' screen to better illustrate item dependencies and streamline re-gearing
Introduction of AI so that solo play is more viable (although it still plays better with at least 1 other)
A 'guest' account option, so an email address for signup is not required
Redesign of recoil mechanics to give the player more control
Incremental sandbag recoil bonus based on wall stacking height
There's been a good amount of work put into the game from a framework perspective, which will hopefully lend well to both scaling up and fleshing out the experience. Since the engine is custom (e.g. lighting, shading, particles, animation) it should be malleable enough to build the features that will make the game stand out.
If you'd like to check the game out, it can be found at Hemf.io any feedback or suggestions would be appreciated as the game continues to grow.