For now Android version available on Play Market!
Make the way through dungeons full of terrible monsters and fight with the chief demon, gave birth to hordes of evil creeps.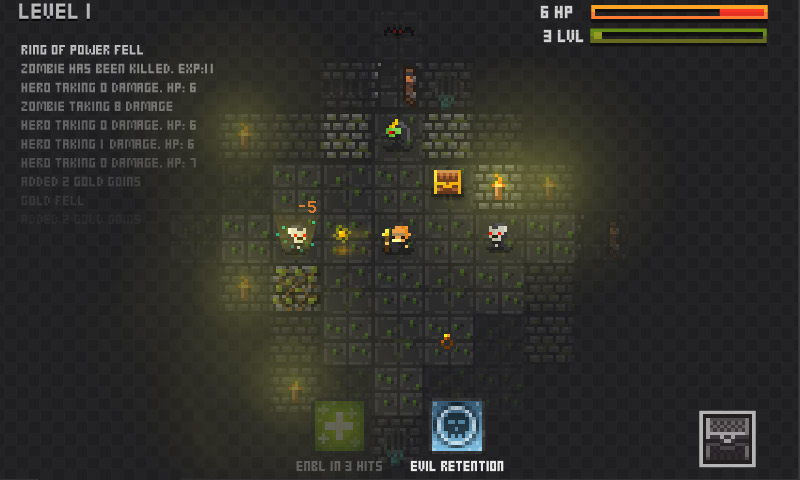 In this turn-based RPG you will find:
- 3 character classes with its own characteristics and skills.
- Randomly-generated dungeons.
- 15 Levels divided into 3 locations.
- Tons of loot with random properties.
- Achievements for defeating special monsters.*
- Two game modes.
* After completing the game on Normal difficulty, Hardcore mode will open for experienced players with permanent death, an increased number of monsters and their strength. The immediate plans to add new levels and the city with NPC / quests.
Versions for other platforms will be available in a month or two.