Hardland Release 5 includes the first iteration of spell casting. Player can find and cast spells, the following spells are currently in the game: Fireball, Chicken and Skeleton spells. Here's a GIF of the skeleton spell in action:
Giant Spider has been added to the game: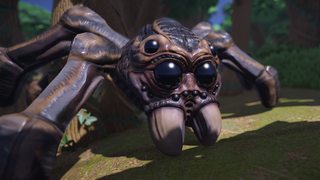 3 different damage feedback animations for the player character, the following animation is used for the strongest impacts:
Improved save and load functionality.
Player gets a notification of what reward items they received from quests.
The random generated land is now shaped like an island shape instead of a square: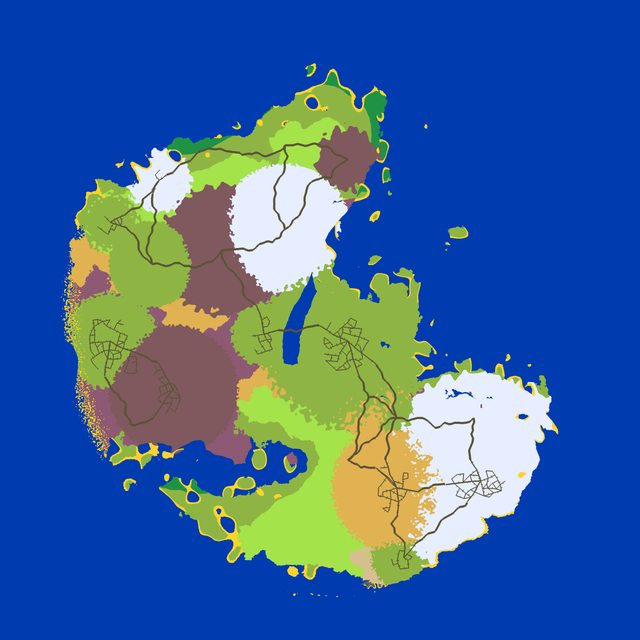 Health, armor, stamina, food and experience bars added to the bottom of the screen: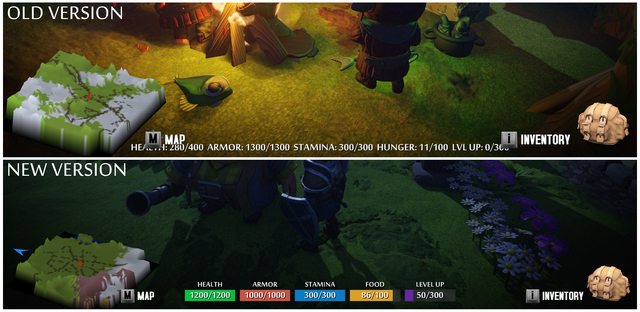 Mouse and controller sensitivity options and separate inverse Y switch for mouse and controller: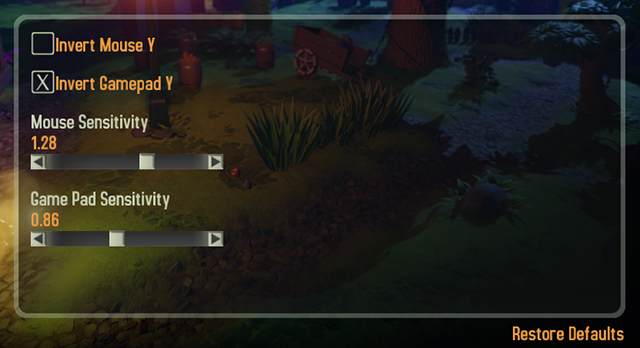 Back button works in the inventory and map screen.
Menus work better with multi-display systems.
Several optimizations.
Those are the most noticiable features of this update. There were changes under the hood for the quest system which will become apparent in the following versions. We're also working on the big terrain generation overhaul and Sampo started modeling a new set of more varied villagers: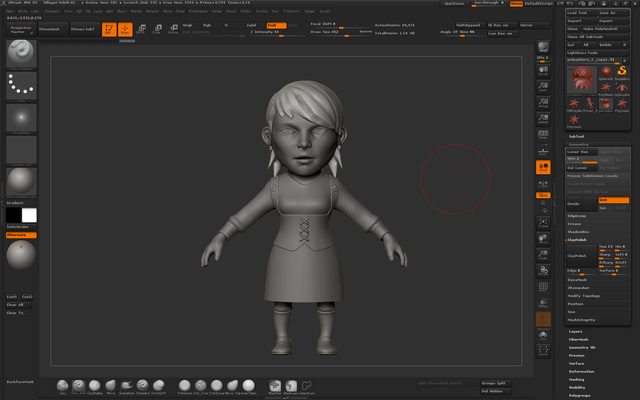 Stay tuned for more updates!