Hey everyone!
Here's another update!
So I finally started working on the 'guts' level. I got the basic tileset and background done already, some more decorations and stuff like that left to do on the visual side. :) On level mechanics – basically everything. :D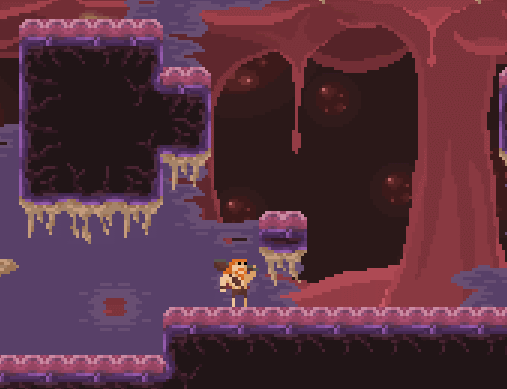 I also figured out the 'guts' boss fight already. This one will differ a bit from previous boss fights, as you won't be fighting a large monster. But it will still be tough as hell! :) I'll show a gif of the fight next time probably!
This is how he will look, it's not really finished yet, but it's close. :)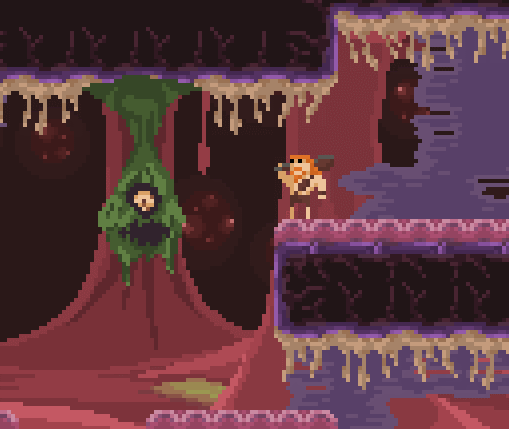 I redid a lot of previous level design as I felt it wasn'tt very good. Anyways, it should be better now, and I also added some more unique mechanics to previous levels, too. Like this vine swinging for Forest levels.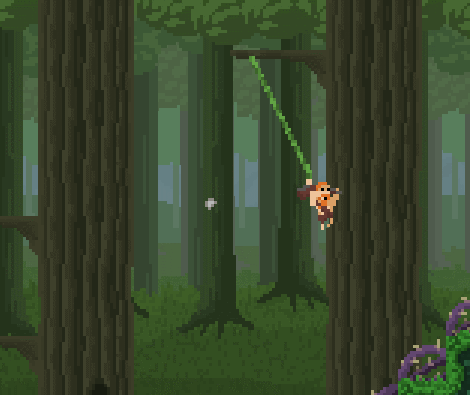 As for the winter level, everything except the boss fight scripting is done. :) I really like how the level design of Winter levels turned out. Some pretty cool stuff there. :)
Here are some gifs from it -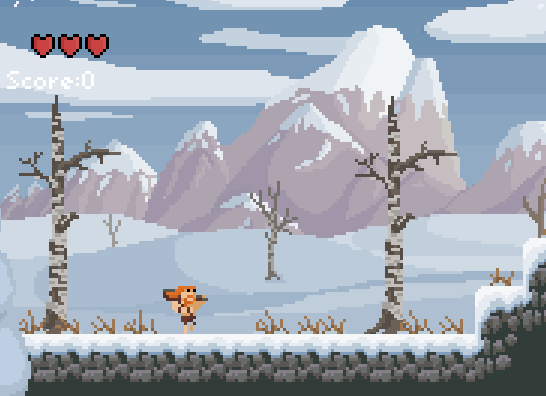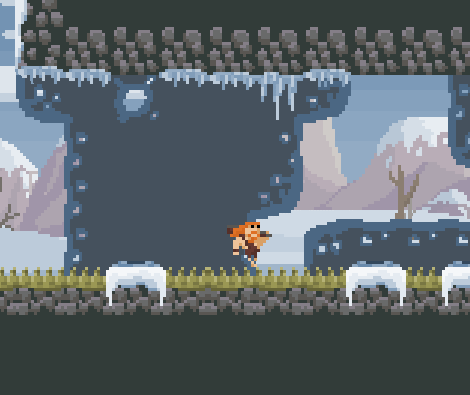 That's it for this time! Thanks to anyone who's still checking out this devlog! I really appreciate it.