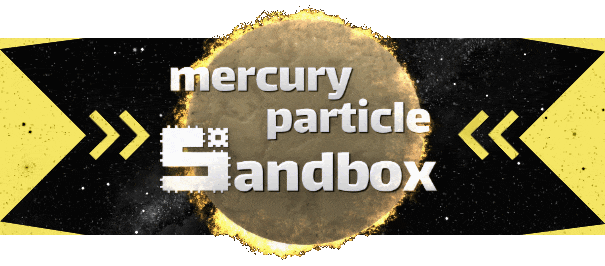 Hey Sandboxers!
Some parts of the Mercury Particle Sandbox are still affected by old themed windows forms controls.

However, we are already using ImGui in some panels to create clean and fresh looking widgets. Espacially pop-up windows (floating panels and dialogs) need to be traversed to this clean and fresh look mentioned above. At least this is our goal for the early access release, because it makes everything so... user friendly 🤪

Long story short; here are some pics showing the progress of the current GUI-Modernization: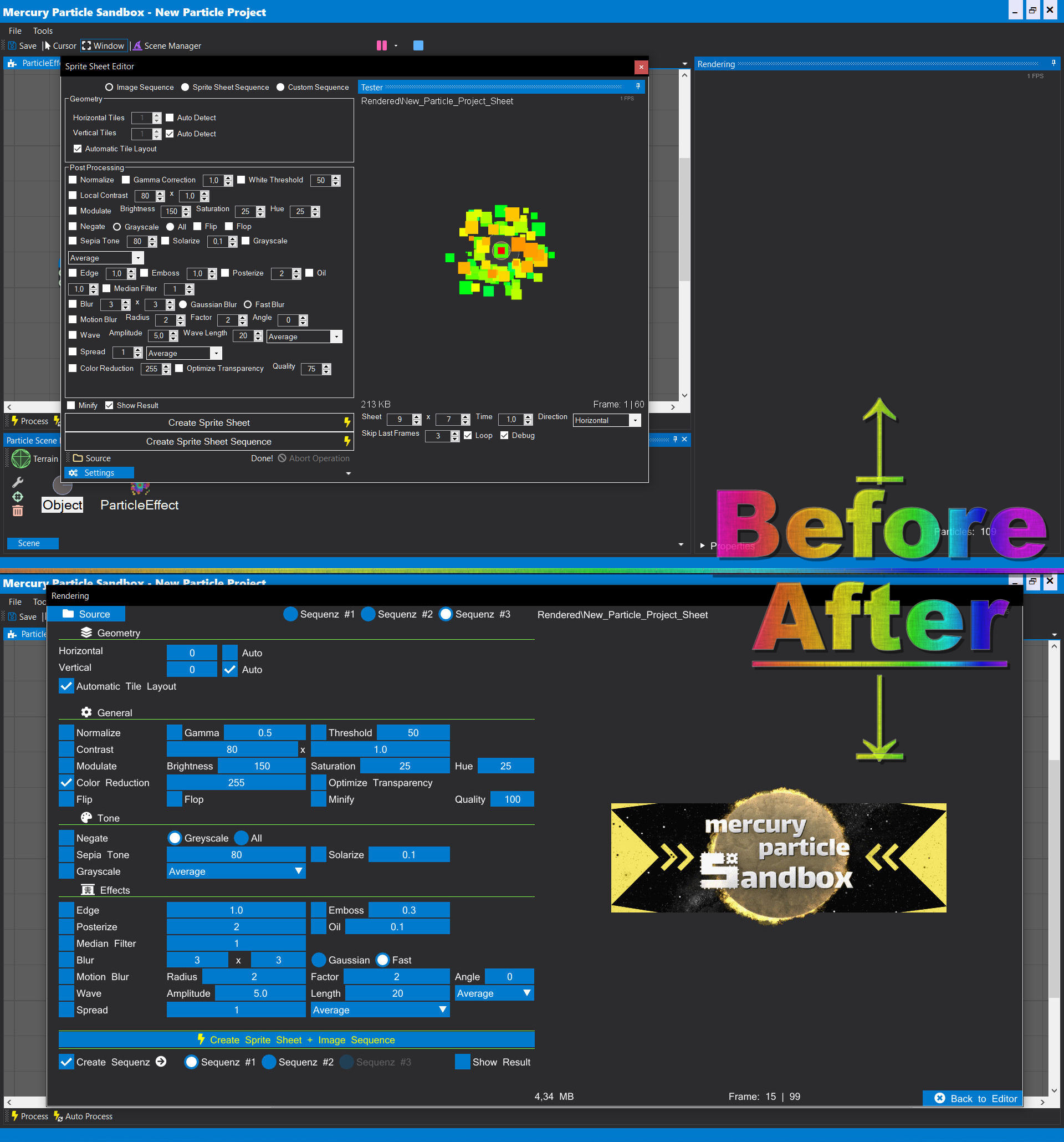 This is the PostFX-Widget. You can create sprite sheets here and mix & match them with post effects to create your special design for animations like particle effects and banners.
As you can see we are removed the old and clunky windows forms frames and borders with ImGui components in the past, which makes everything more clear, obvious and user friendly, right?
This is what we want!
Let's take a look at our latest modernization:
APNG & GIF Assembler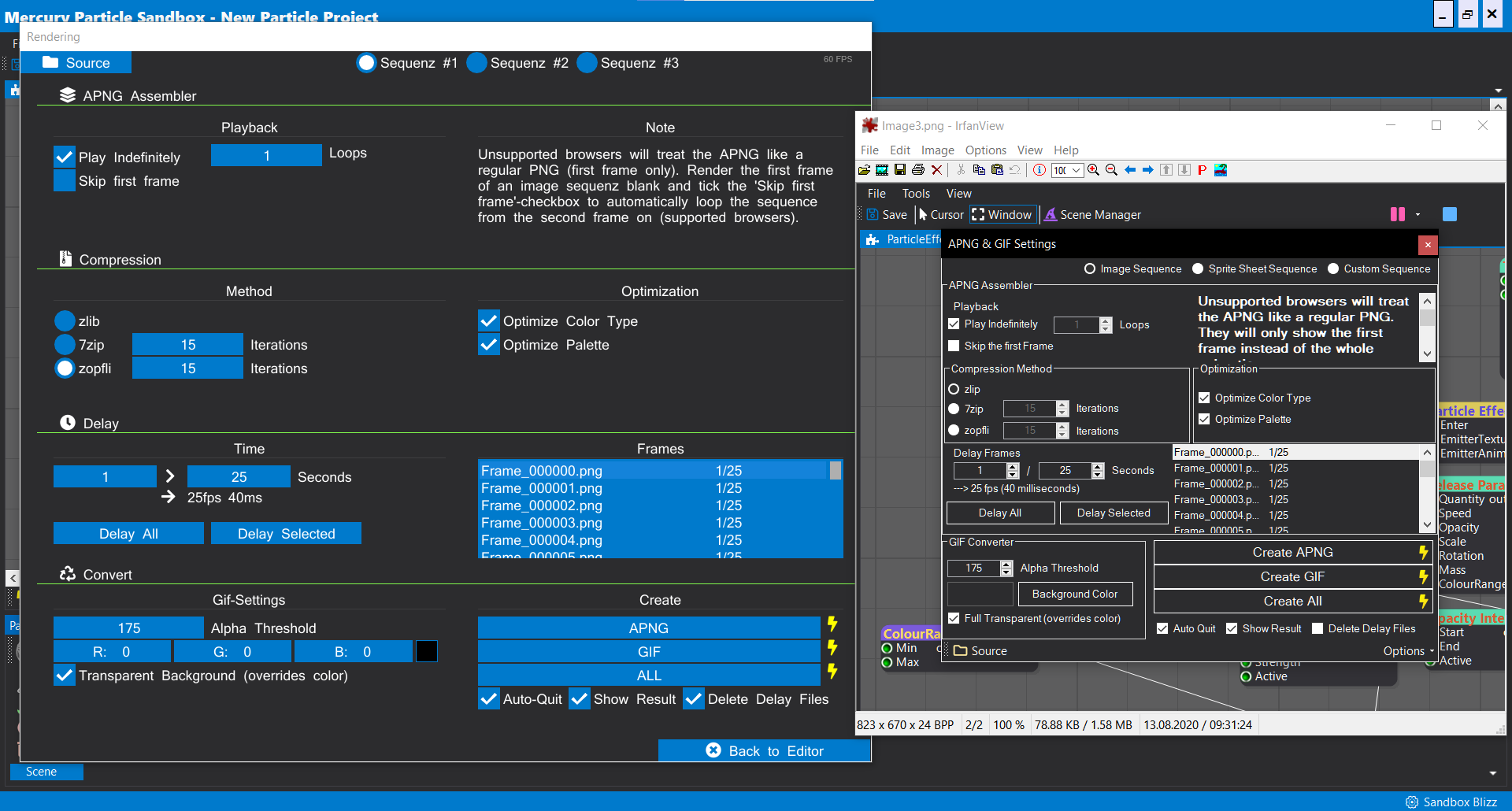 Left: New; Right: Old
Instead of using horizontal and verticals lines, we are just using horizontal ones in different colors to give widgets its structure. It's easier for the eyes and more clean.

On top of this all modernized controls are fully themeable 🎨. You can choose from various themes and make it as nice as possible for your eyes.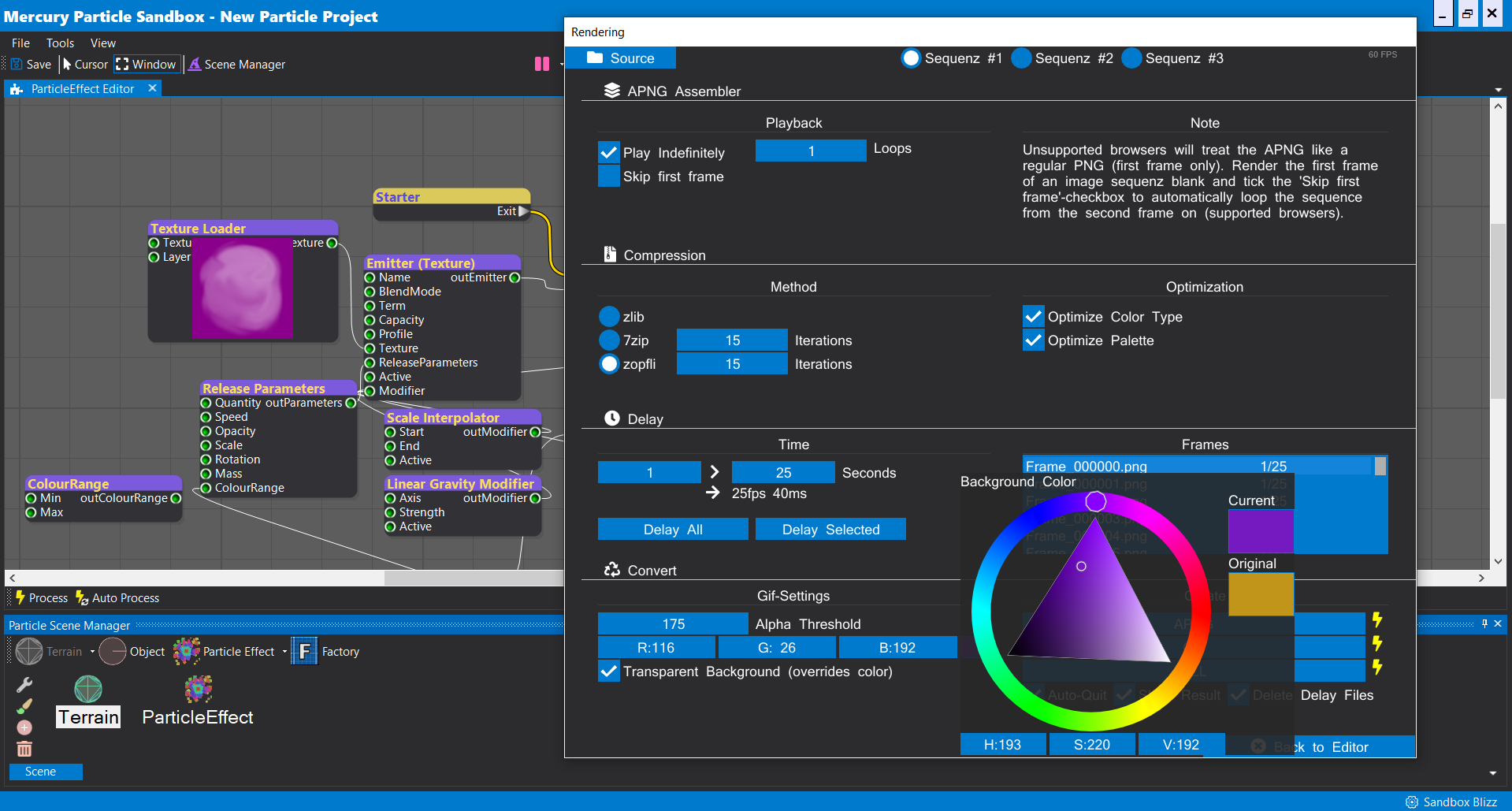 Other additions are new inline pop-ups like a color wheel picker, which makes it ultra easy to pick your favorite colors. The sandbox supports RGB, HSV, HEX and FLOAT ratios.
What's Next?
The "New Project"-dialog needs an overhaul. Further we need to adjust some cogs here and put a little bit machine oil there. After that we will hit the Early Access button 🚨

Don't forget: We will release this application COMPLETLY FOR FREE ! Our only "currency" is YOU - following and whishlisting this sandbox on Steam:
We would also love to get your follow on our steam developer site:
Things like that helping us immensely to get visibility and to spreading the word. We've got already a nice amount of wishlists. So, big THANKS for your ongoing support.
In the next devlog we will be happy to talk about numbers. Stay tuned! 😉
Thanks for reading and we are hoping that you like the GUI modernization ideas.
Have a sparkling day! ✨
:: Sandbox Blizz 💖