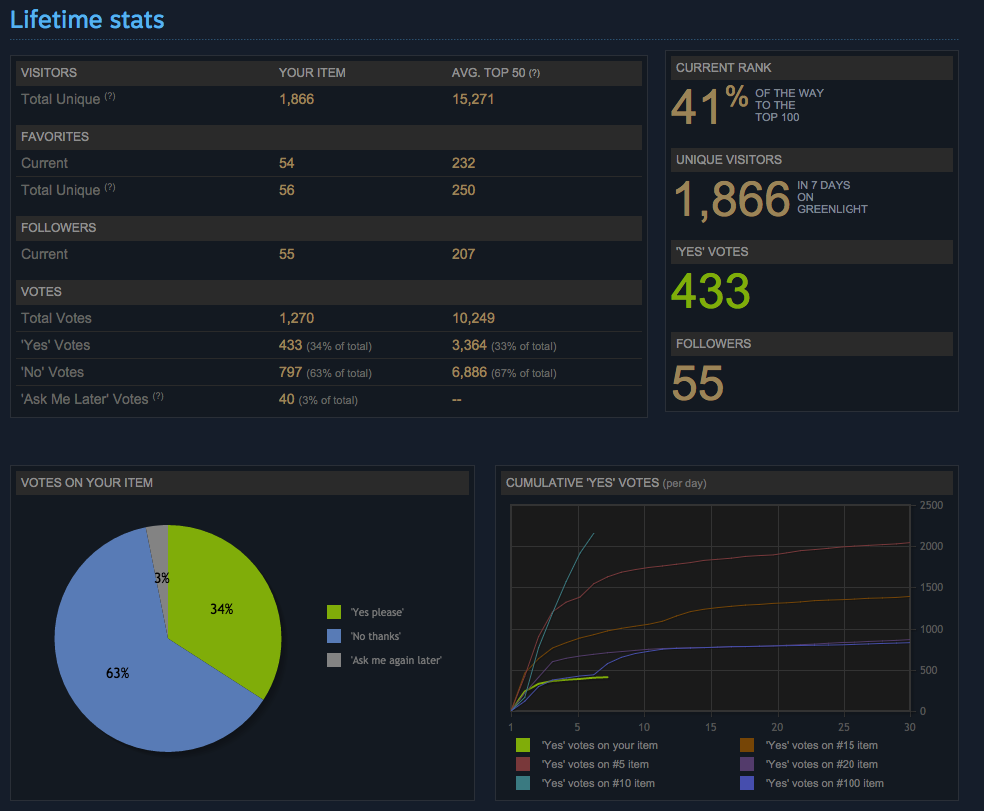 We are getting great support, thanks everyone so far who has voted for us to be on Steam. Please help us if you can by sharing our Greenlight page with your friends, hopefully the boost can bring us back on our way.
41%!!!! We are that much closer to be in the ranks of the top 100 How good is that!
We'll keep you updated on our progress.
Cheers
Carlo Antonio