Gorescript will be available on Steam on the 15th of June, 2017
Our feature list for the launch is as follows:
18 hand crafted levels (2.5D)
Levels can be finished with or without jumps (Jumps available only when you find the Anti-Grav Boots)
6 weapons (5 ranged, 1 melee)
5 difficulty levels, Permadeath and Blackout modes
Global leaderboard rankings according to your total performance
Secrets are not optional but necessary to upgrade your armory

Do you have any ideas or suggestions that you would like to share with us? We are all ears.

Let's sum it up now,

Gorescript will be unleashed upon the world on Steam on the 15th of June 2017. Grab your pixel guns, get ready for the carnage and help us spread some pixelated guts on the floor, I mean... the word around.

---

Press can request Steam keys from contact@gorescript.com. Youtube / Twitch users can also use this link Keymailer.co to request keys.
Press Kit: Gorescript.com
FAQ: Steamcommunity.com
We're proud to be showing off some of our screenshots with the new look and monsters in the game:
Hanging out at the Pentagram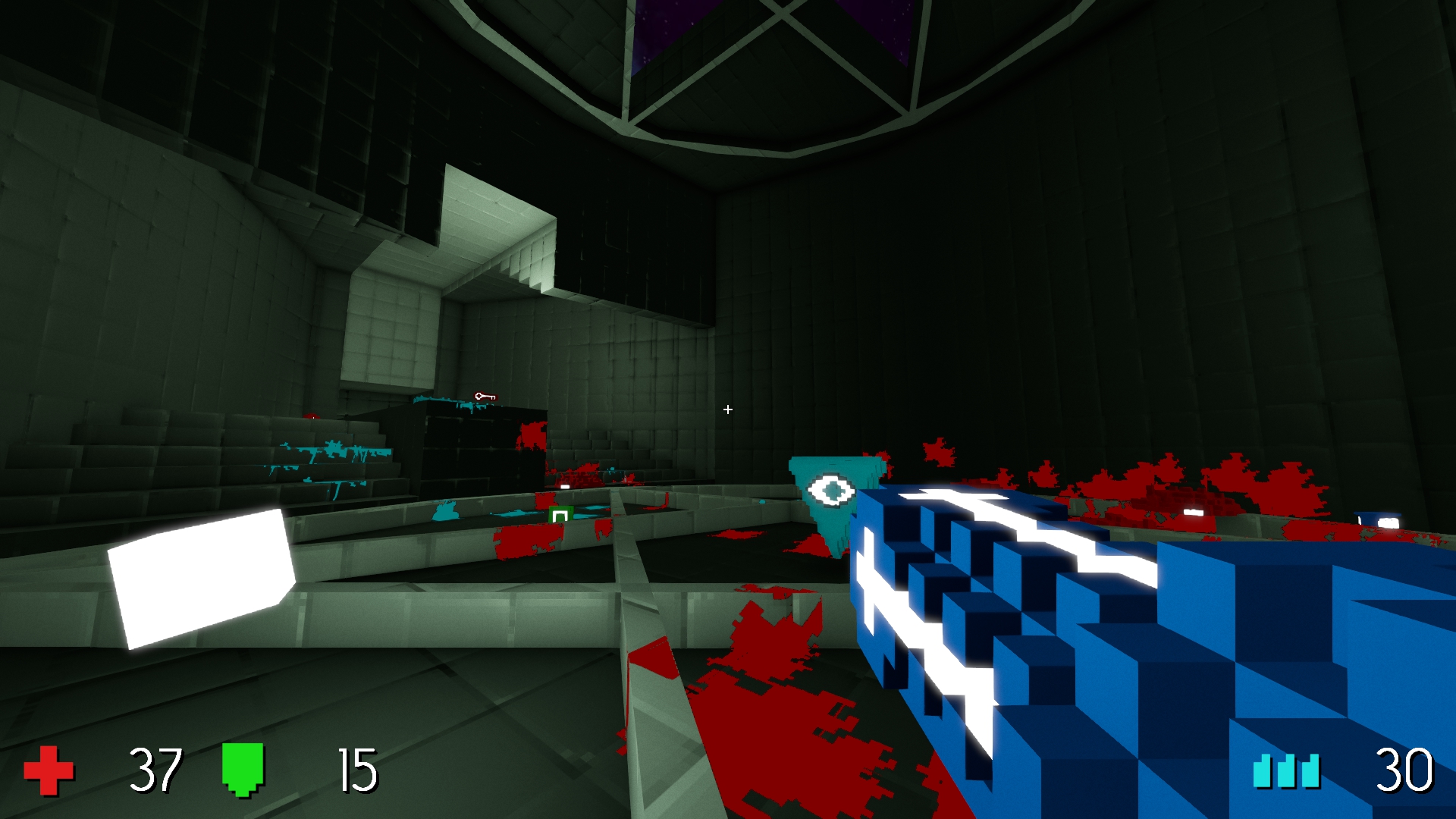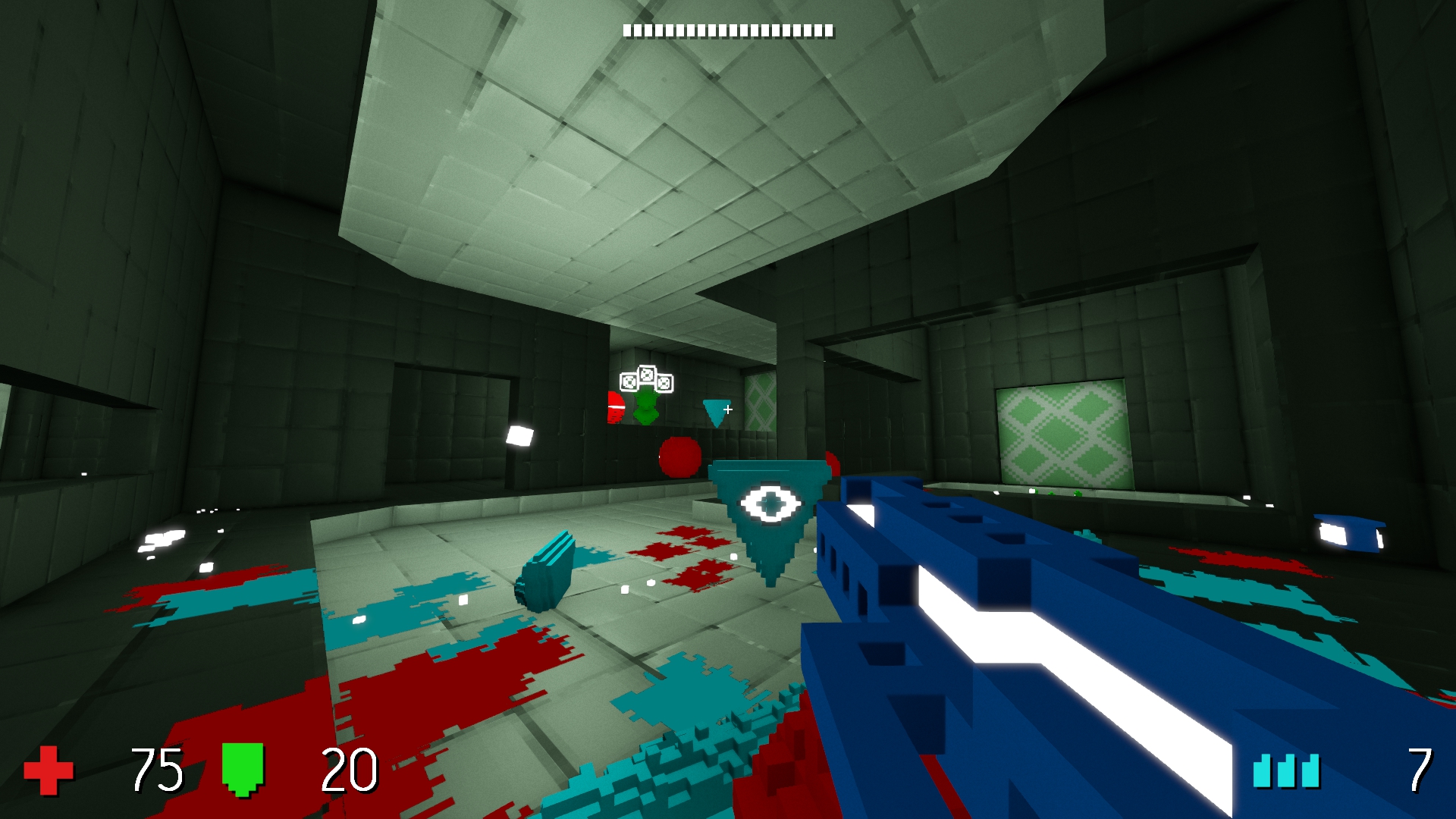 Three three-headed Hydras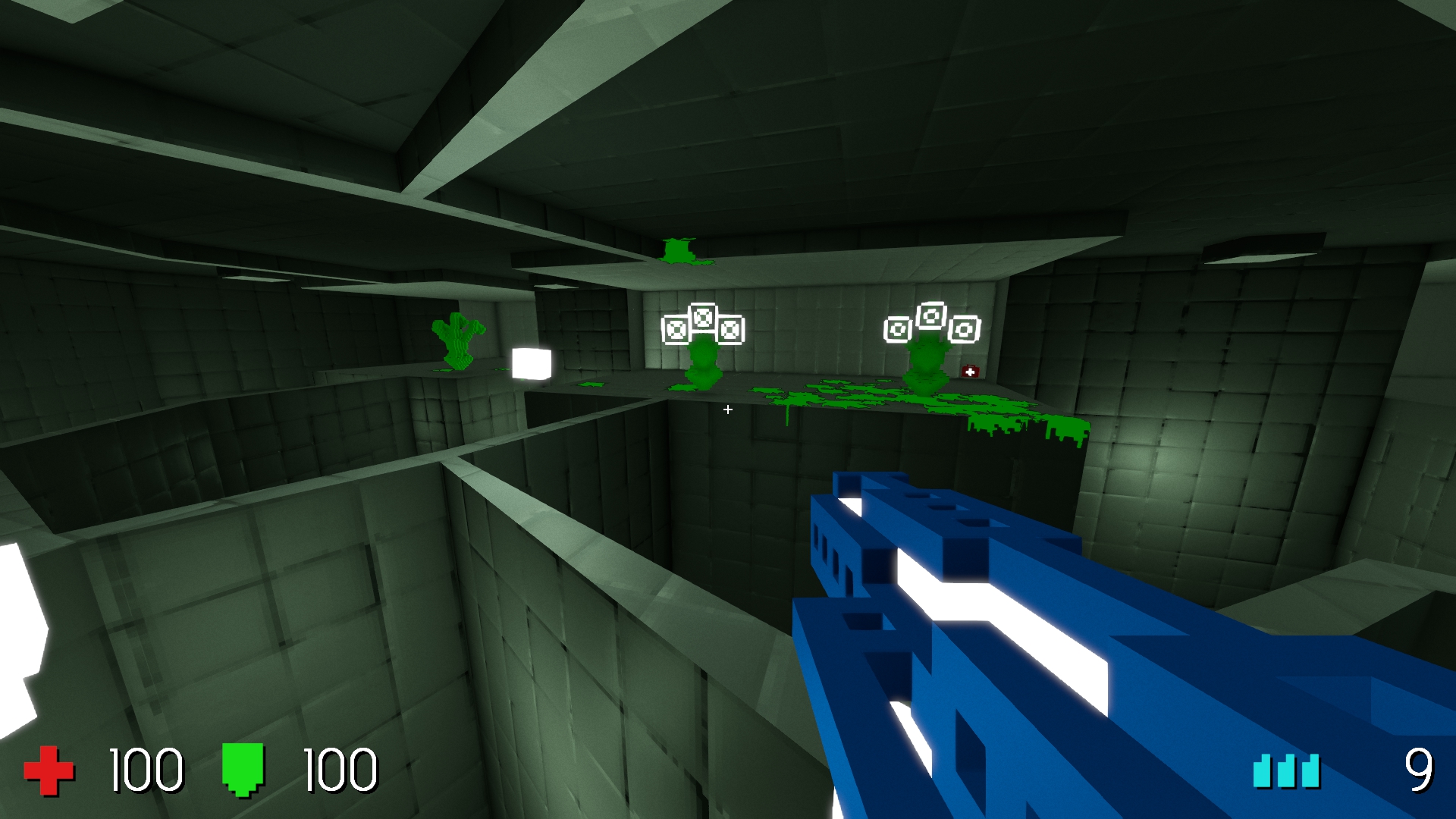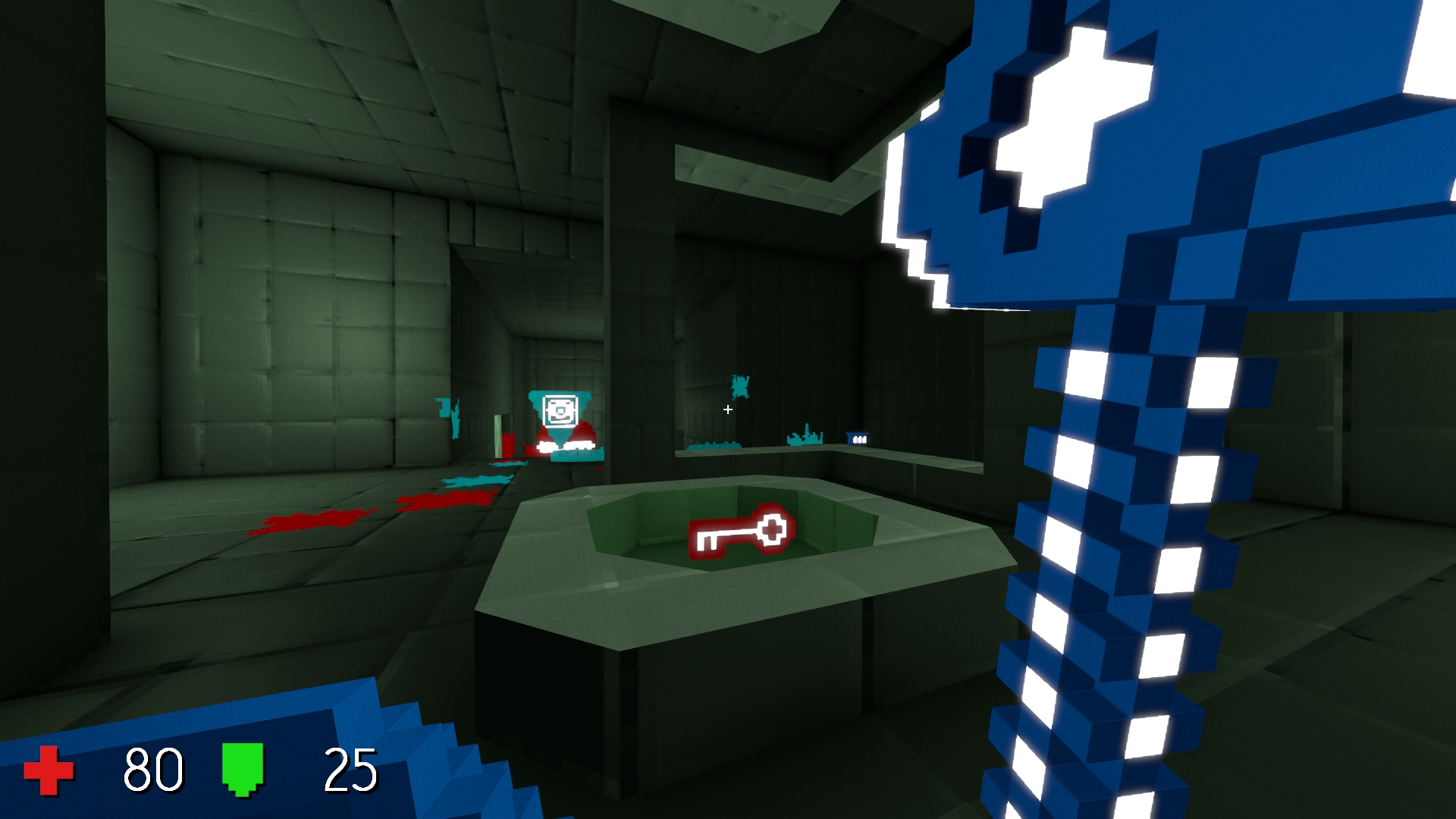 This room was cleared... almost