It's been quite a journey and here we are face to face with the publishing button on Steam. And we pressed it making our pixel carnage available to the world!
We hope you'll enjoy running like crazy through the monster infested levels of our game, push your speed-runner abilities to the max and chase that sweet highscore and Steam achievements as you leave a bloody trail of pixel guts and gore.
Gorescript will cater to the hardcore gamer within and you'll get more than a challenge in the Blackout and Permadeath modes. Obviously the harder you push the higher the score you'll carve in global leaderboard.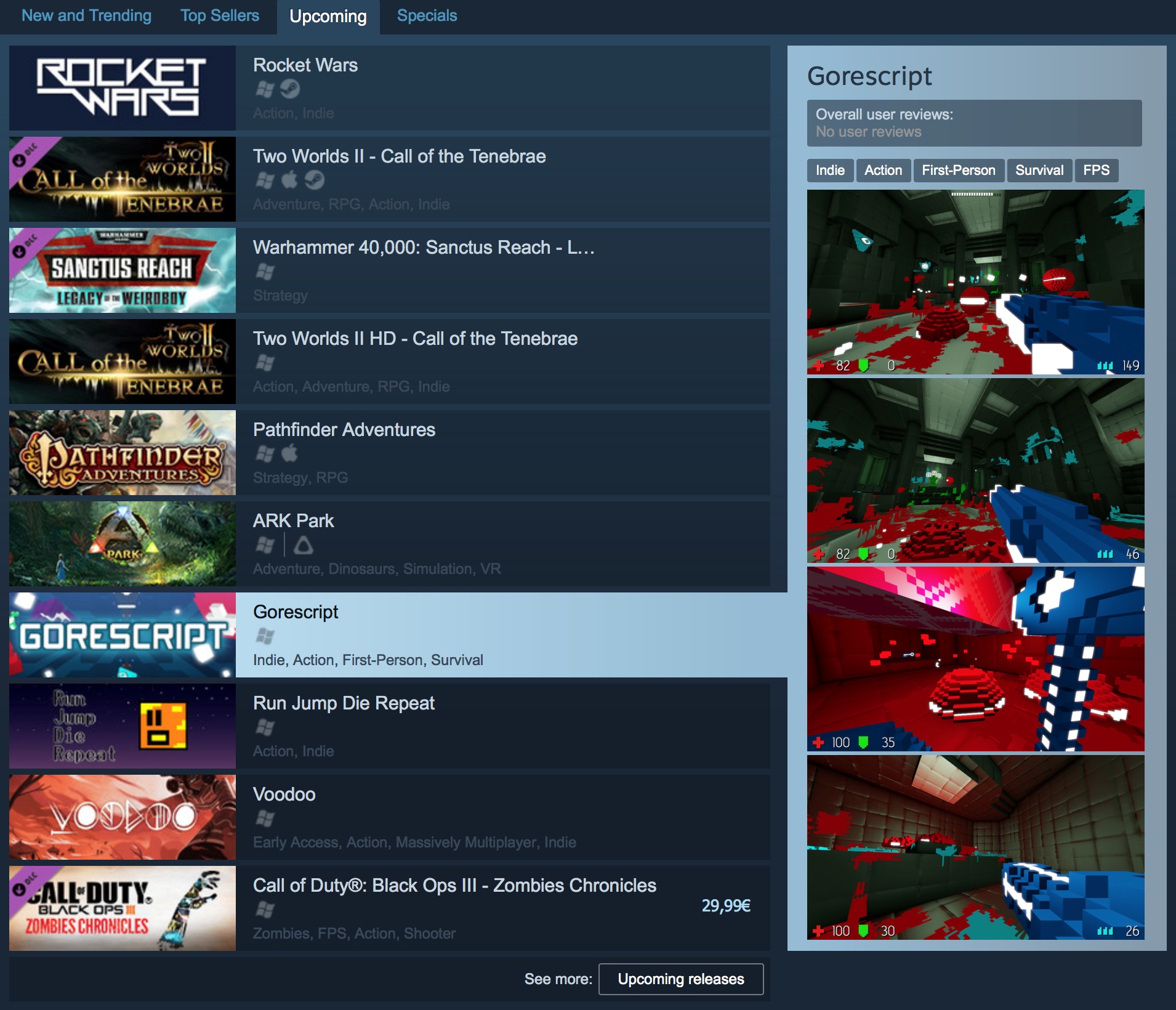 6 weapons, 18 handcrafted levels and slightly more than a legion of monsters will make you want to lock and load and push your luck.
Here's Checkpoint doing his best to stay alive and failing, and then succeeding and then dying again. That's within the spirit of the game, I assure you.
Gorescript stays true to the spirit of the old classics that inspired it, as we aim to provide a fun and intense gameplay experience with its occasional jump scares in Blackout Mode to keep you on your toes.
Our pixel ültraviolence extravaganza is on the Steam store for $9,99 and it comes with a launch discount. You can also get the soundtrack to use it in your workouts or quiet meditation sessions (let us know if you manage to do that :D).