It's been already a week since Gorescript launched on Steam guys. And what a blast this one has been! Let me show to you some of the mentions we got on our first week (drumroll please!):
"...this is a classic-style FPS, but oh so much more deadlier, and presented with some charmingly enormous pixels." - Rock Paper Shotgun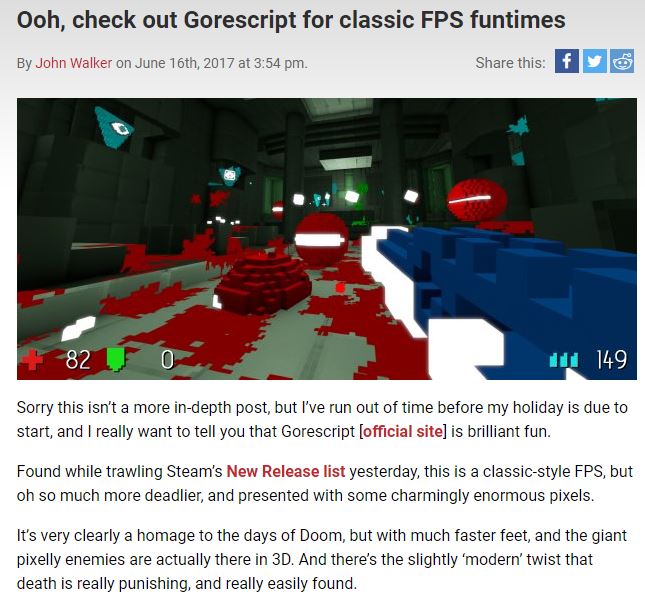 "We've seen a few other classic FPSes on this list and Gorescript fits right at home among them, a lot of fun in its own right." - PCGamer

"Keen understanding of both what made the arcade FPS of yesteryear great, and what could make it better: a rare homage in spirit over form." - OPnoobs 7/10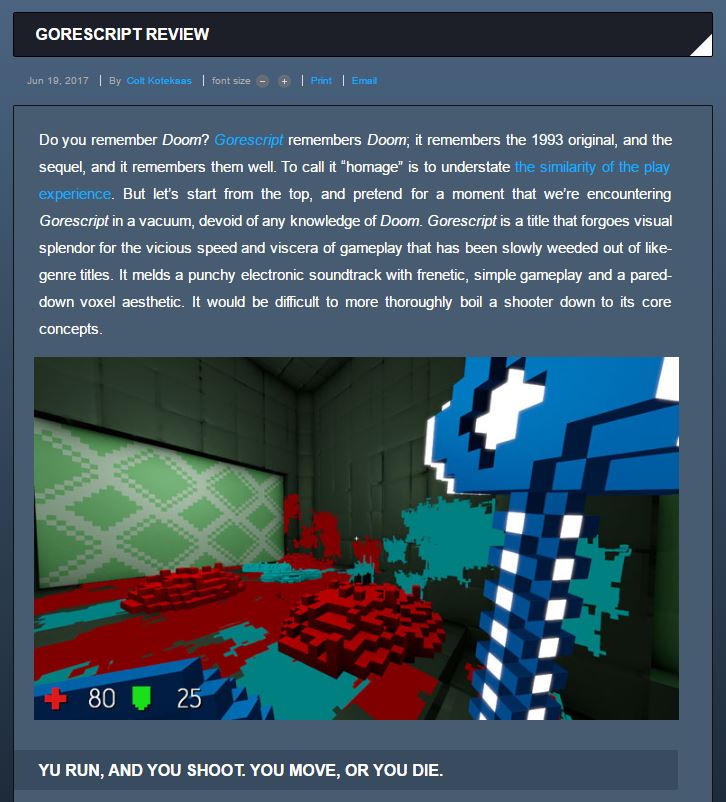 Cool huh? We are very excited that people actually "get" the game and move past the voxel wall.
So now you've got a good excuse to enter Gorescript, take a stroll in its monster packed levels and open those doors hiding precious ammo and power-ups.
Leaderboards time! You know about our global leaderboard right? Time to cheer for the people that made it to the top of the world (excluding Sergiu, the creator of Gorescript, who probably cheated his way to the top).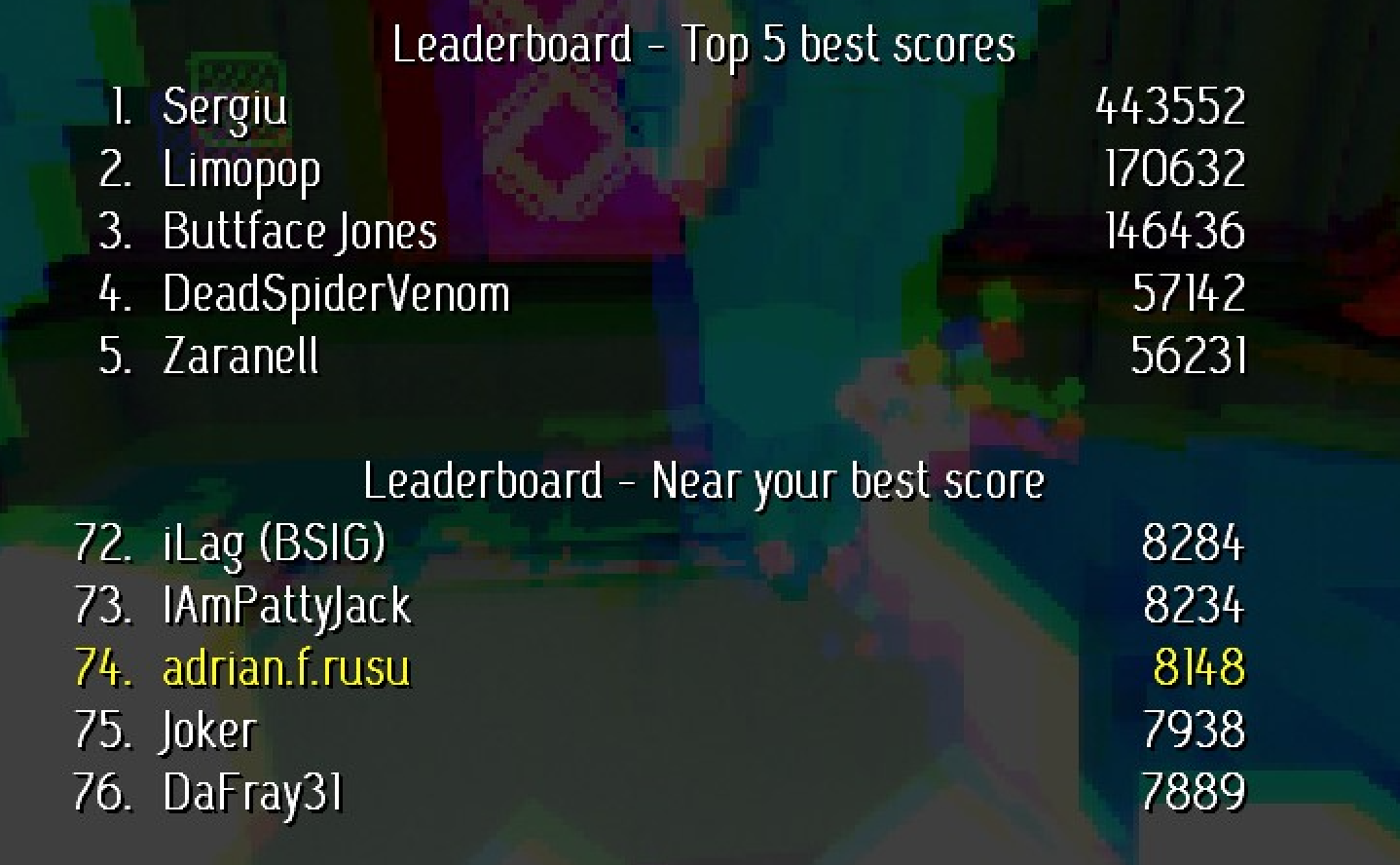 Videos keep coming in and here are some gameplay vids. It's somehow strangely satisfactory to see youtubers getting owned by your game :D and still persevering!
In the next week's update we will announce some awesome stuff that are coming (and when) in Gorescript.
Till then, Cheers & Stay tuned, The Gorescript team