"This game will unlock in approximately 7 days"
That is what is what I am currently seeing on the magic green button on Steam's embed and on Gorescript's Steam page. These are going to be long and stressful days full of polish, emails, video editing, writing and loads of other stuff that are going on behind a game launch.
We've chosen to highlight some kill shots using the carefully placed barrels.
This week we added Steam Achievements, some cool Steam Trading Cards and we are applying the finishing touches to our absurdly action-packed launch trailer!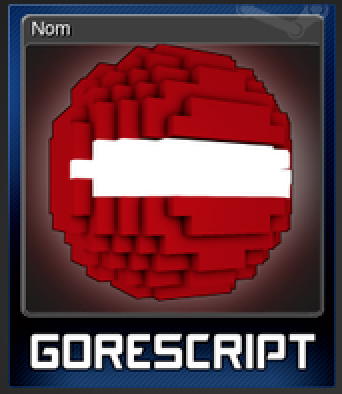 We know that Achievements and Trading Cards are very important for some of you guys and if they are important to you, they are also to us.
Also Gorescript is being picked up by various players and we're glad they choose to make Let's Play videos with our retro shooter.
Here's a run through Gorescript from Zweetprot and he manages to be very thorough in unlocking some of the secrets in the first levels.
So stay tuned and make sure you follow us on our Steam page for up-to-date news!