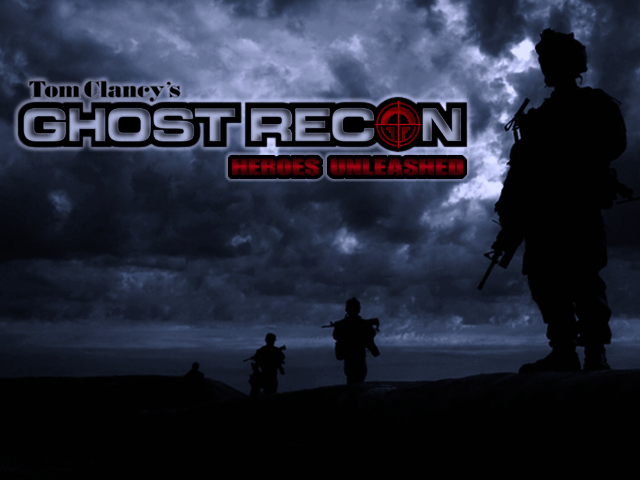 GHOST RECON: HEROES UNLEASHED 1.0.0 (MAC & PC)

The Ruthlessly Unforgiving Tactical Shooter Experience

Hardcore realism, with nonlinear play, real-world physics, and smart AI.
Infinite replayability, with tons of maps, missions, units, and equipment.
INTRODUCTION

Ghost Recon: Heroes Unleashed offers a ruthlessly unforgiving tactical FPS experience by maximizing realism in every aspect of the game. Weapons match their real-life counterparts in accuracy, effectiveness, and handling. AI displays terrifying acumen in trying to outmaneuver you. Missions take place in open-world locations and are entirely nonlinear, with a minimum of scripted events and utmost randomization, for infinite replayability.

Heroes Unleashed pushes tactical realism to the extreme, setting it light years apart from anything you are accustomed to in today's ubiquitous action shooters. One shot can kill. There is no magical healing, fantasy gear, sci-fi enemy markers, handholding, or guide towards certain victory. It is just you and your squad, on your own behind enemy lines, with caution as your best bet to survive.

Whether you choose to play online or alone, with friends or AI, Ghost Recon: Heroes Unleashed delivers a rivetingly realistic squad-based military combat you won't find anywhere else.
FEATURES

• Absolute focus on true hardcore tactical realism
• Nonlinear gameplay, real-world physics, ultra smart AI
• Huge single player and cooperative multiplayer campaign
• Infinite replayability with hundreds of maps and missions
• Massive arsenal of authentic weapons and equipment
• Various international special forces multiplayer teams
• Detailed 3D models, hi-res textures, realistic sound
• Included add-on mods for personal customization
• Cross-platform compatible for Mac and PC
TESTIMONIALS

"You will literally never need another shooter. Ever."

"Hands down one of the most well put together mods of any mod from any game I've played."

"It's not even funny how much better this is than every other Ghost Recon game."

"Breathes new life into the old classic in a way I didn't think was possible."

"One of the most ambitious mods I've ever seen. There's so much new stuff, it's insane."

"I love the attention to detail on everything, that amount of polish and consistency."

"A complete overhaul to make the game better in every single way. The dedication is amazing."

"Do yourself a favor and download the Heroes Unleashed mod."
CONTRIBUTE

To support Heroes Unleashed, share it, and recommend it to other people.
If you want to contribute more, leave a donation.

Thank you. It is hugely appreciated.

Donate
REQUIREMENTS

• Mac OS 9.2 - 10.x, Windows 9x/ME/2k/XP/Vista/7/8/10 (x86/64)
• 1.0 GHz processor
• 1 GB RAM
• 128 MB graphics card
• 30 GB available disk space (up to 40 GB during installation)
• TCP/IP connection (for network / internet play)
• Tom Clancy's Ghost Recon (2001)
INSTALLATION

Drag-and-drop. Unpack the .7z file and read included instructions.
DETAILS & DISCUSSION

Visit the official web site at www.HeroesUnleashed.net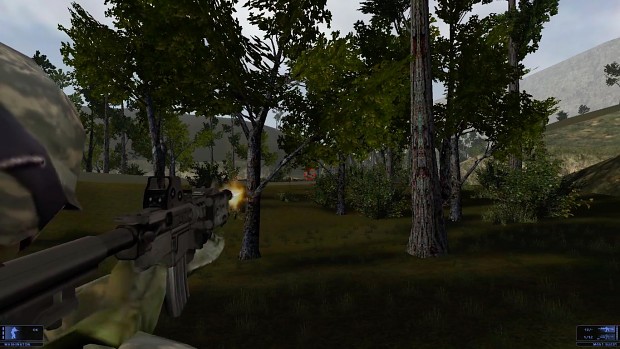 RELEASE NOTES

Almost ten years after the mod's initial public beta, and the better part of two decades of development, I'm happy to at last present you with the full (non-beta) release of Ghost Recon: Heroes Unleashed.

In view of severe development time constraints due to other work/life obligations, tracking down and eliminating bugs and stability issues, as well as finalizing the organization of file and folder structures was my primary concern for this development stage. To finally take the mod out of its prolonged beta phase, I focussed mainly on fixing important things "under the hood" rather than adding new content, and while I still could not resist to sneak in a couple of new things here and there, I decided to postpone any further feature expansion until future point release updates. A modder's work is never done... ;-)

Once again, I'd like to thank the amazing GhostRecon.net community for their unwavering support. You folks keep me going in this seemingly never-ending endeavor, and without your feedback and suggestions, your rigorous testing, as well as your ongoing development of bug fixes, improvements, and add-ons for both the game and its mods, neither our beloved Ghost Recon nor Heroes Unleashed would be what they are today.

Here's especially looking at you, Wombat50 and AlexKimov! Huge thanks to both of you, for invaluable help in fixing a boatload of map model and texture properties tagging issues (e.g. AI transparency)! As Alex and others are creating new mod tools like texture and 3D model plugins for modern development software, laying the groundwork for a full SDK, the future looks brighter than ever for modding original Ghost Recon.

There is a huge amount of new stuff I'd like to add/implement in future updates, but for now I hope this full release of Heroes Unleashed will allow you to recapture that unparalleled original Ghost Recon feeling and enjoy the true spirit of unfettered tactical realism.
KEY FEATURES

• Absolute focus on hardcore tactical realism gameplay
• Closer to real-world bullet penetration and wounding system
• Improved overall opponent and friendly AI capabilities and behavior
• More realistic weapon characteristics, handling, and ballistics
• Intricate AI stealth / enemy detection and alertness routines
• Overhauled realistic map environments (viewing and drawing distance)
• Countless new high-resolution textures and more detailed 3D models
• Boosted audio dynamics and scores of authentic new sounds
• Nonlinear randomized SP / CO-OP mission and game type execution
• Enhanced and extended Ghost Recon trilogy SP / CO-OP campaign
• Novel random mission generator for SP / CO-OP on all maps
• Dynamic mission weather change (precipitation, intensity, direction)
• Comprehensive SP / CO-OP tactical score / rating system
• Huge choice of 300 worldwide maps, available in all SP / MP games
• Loads of authentic weapons and equipment items (more than 400 total)
• Extra characters (more than 1,000 total) with many new attachments
• Supplementary military and civilian vehicles (more than 100 total)
• Added MP teams (Navy SEALs, SAS, Delta Force, KSK, Spetsnaz, etc.)
• Many new and improved game types (100+ total for SP / MP combined)
• Expanded SP team character appearance (varying character skins)
• Additional marksman character for SP Ghost team and all MP teams
• Innovative new weapon sight zoom effect (visible weapon scope)
• Battle Dress Uniform (BDU) updated to Advanced Combat Uniform (ACU)
• Reworked SP kits and MP unit and equipment restrictions setup
• Revamped equipment kit selection menus (quick equipment browsing)
• Cinematic mission intro & outro cutscenes for single player
• Automated save game function for single player missions and games
• Updated user interface (menus, HUD, command map, PDA, sounds etc.)
• Optimized for current 16:9 widescreen aspect ratio HD displays
• Tons of technical and gameplay fixes, adjustments, fine tuning, etc.
• Customizable to personal preference via 50+ included add-on mods
• Included development tools and essential modding information
• Streamlined file / folder naming and structure for easier modding
• Elaborate measures for compatibility and discrete modular content
• Immeasurable treasure in game- and mod-related bonus content ;)
• Cross-platform compatible (same download for Mac and PC)
CHANGELOG

• Added actors / characters
• Added character attachments
• Added developer resources and add-on mods (XTRAS)
• Added maps and re-ordered map sequence
• Added missions
• Added mod customization add-on mods (XTRAS)
• Added modding resources (XTRAS)
• Added NPC factions
• Adjusted file and folder structure
• Adjusted map / mission dates and times
• Adjusted map / mission locations
• Adjusted map / mission names
• Adjusted map / mission sequence
• Adjusted map / mission weather
• Adjusted map dynamic ground cover
• Adjusted map skybox models / textures
• Adjusted map textures
• Adjusted menu backdrop
• Adjusted UI
• Changed expansion pack requirements
• Changed game type sequence
• Changed map file dependencies
• Fixed add-on mods menu backdrop
• Fixed add-on mods weapon sounds
• Fixed character motions preloading
• Fixed command maps
• Fixed crash issues with game saves
• Fixed effect categories
• Fixed effect dependencies
• Fixed file and folder locations
• Fixed file and folder names
• Fixed file dependencies
• Fixed map model properties tagging
• Fixed map skybox models / textures
• Fixed map stationary weapons
• Fixed map texture properties tagging
• Fixed specialists equipment kits
• Fixed typos
• Removed obsolete / deprecated items
• Updated (E)XTRAS bonus content
• Updated documentation