Concussion boxing is now FREE and available on the App store for the iPad.
The next goal is to make it available on the iPhone as well.
Here is the link for the store page
Please RT this
And here is the screenshot at the store: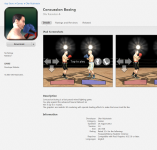 Have a nice day!