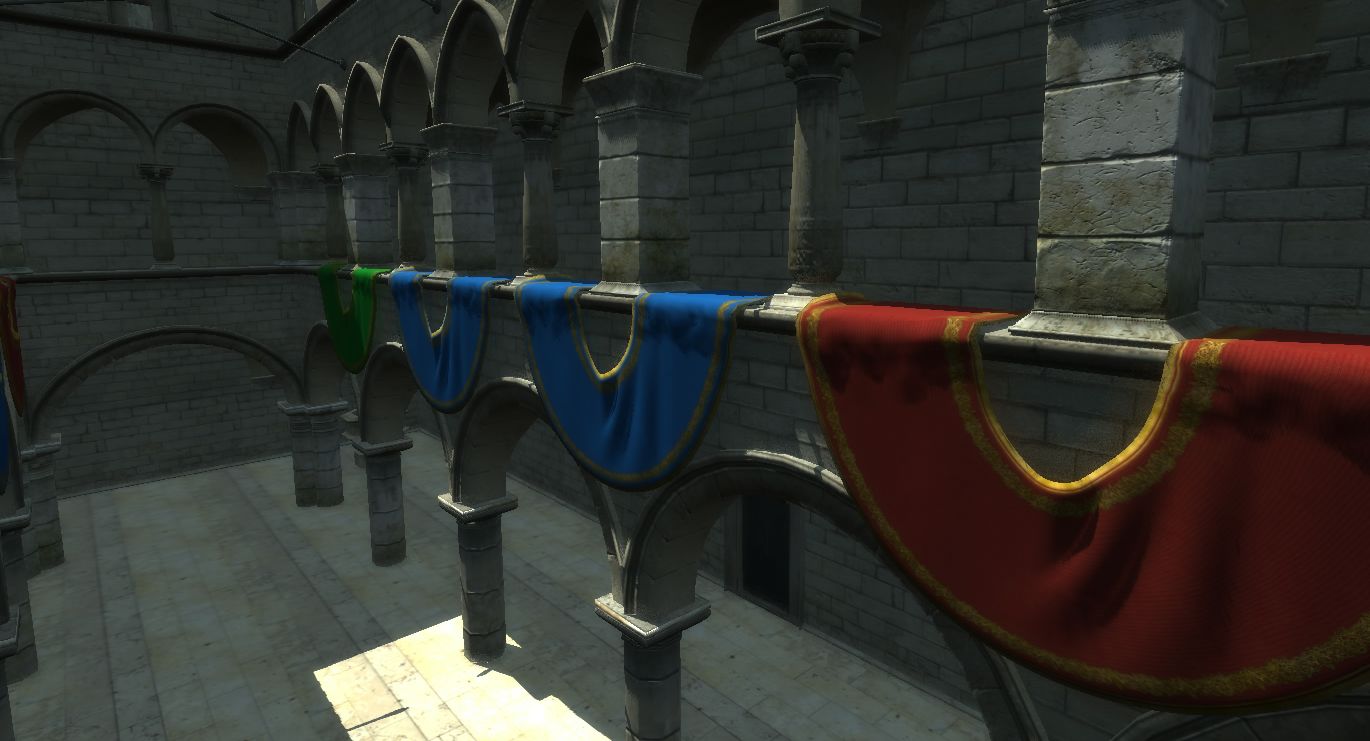 I made ​​this demo in order to work on light and test the rendering capabilities of GameCore3D. I used the 3D model of the atrium Sponza available by Crytek last year.
In this demo use :

the Sky System with automatic lens-flare.
some of the post-processing FX available : ambient occlusion, bloom and levels HDR. Those FX can be activated on the fly by a script.
a day/cycle called by a script.
The demo is available (download page) for Windows (DirectX9) and MacOS (OpenGL).