Game Of Engines V1.1

What is game of engines?
Game Of Engines is a game engine and a level editor combined. You can consider it more of a toolkit than it is an actual engine. It was created to create high powered indie games by giving the user some of the best technology around in order to create games.

What engine does Game Of Engines use?
Game Of Engines currently uses the Casino Royale game engine to power it's creations - The Casino Royale engine has lua script support which is something that we have strongly tried to integrate into the toolkit for 1.1 The engine can run your games at high speeds without the need for a game loop to run. At the moment, you can go with the simple action based events or try and create your very own game loop. I would also like to add that we are currently working on a new engine called SkyFall that will take Casino Royales's place. SkyFall will run SFML and will be able to handle better game speeds.

What is new in 1.1?
This version of game of engines has brought a whole new range of functions and is now fully debugged. You can now create multiple maps in your project with ease and you will also be able to run your games on linux for the first time in a while. Overall here are some of the things that we have been working on:
Toolbar - We have added a brand new toolbar to make it easier to access your favorite parts of the toolkit.
Tools - Now you can have FULL control over what happens in your map: you can use the Map tool to place down tiles and sprites OR use the Selection tool to manipulate your sprites with ease and to the smallest detail.
Updated Help - Our updated game manual will help you get started building games in a jiffy!
Auto-Place - This feature has been looked over and will now work perfectly without having to worry about your application slowing down.
Asset Manger Revamp - We have revamped the AM once again to make sure you can use it without any problems!
So there is a lot of cool stuff going on in this version as well as it being the first stable build in some time. Take a quick look at a map I have made with the toolkit:
What platforms does Game Of Engines support?
Version 1.1 of the toolkit can be run on Windows and Linux; We will start full development on mac next year. Your games can be run on Windows, Mac AND Linux, however, thanks to our engine. Here is a look at the map above being rendered in the engine: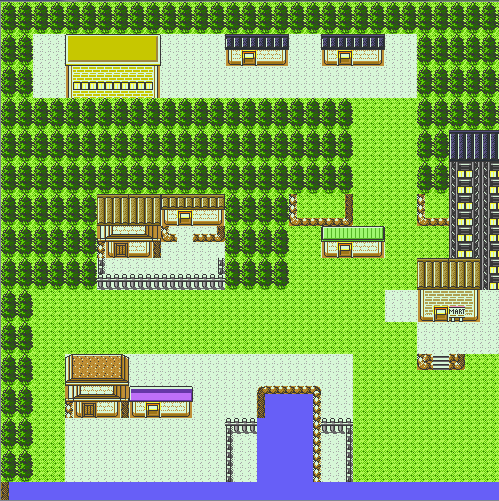 When do you plan to begin work on the next version?
Soon as I finish this can of monster!