SECTOR-74: March of the survivors
campaign made by: CR0NO

After a big month of heavy bugfixing, beta-testing, and importing all the feedback into my mod, i finally release:
SECTOR-74: March of the survivors
!! FULL RELEASE VERSION 1.0 !!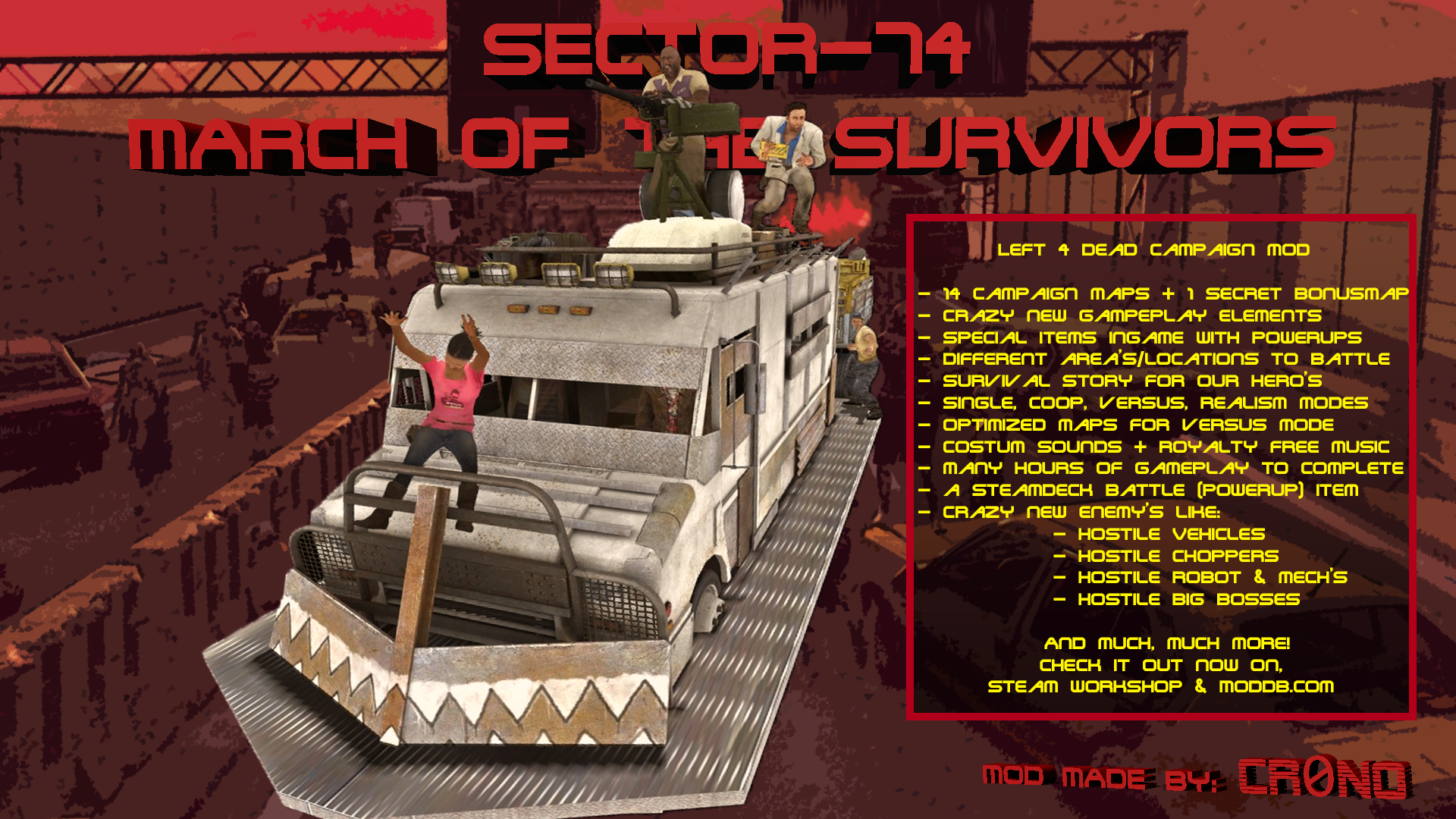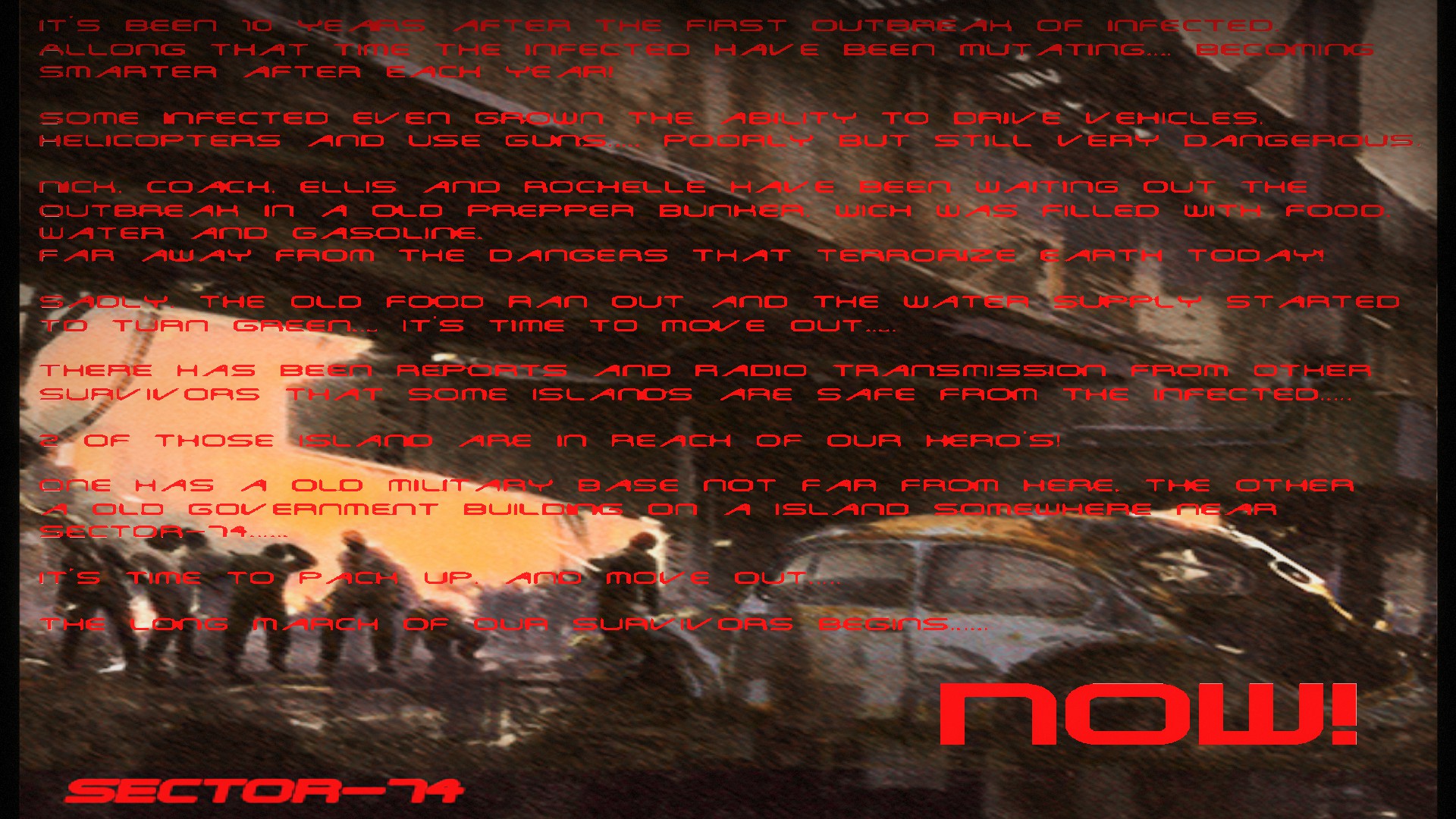 ----Trailer = is a old outdated trailer, i will be making a new one, later this week
-----Version 1.0
-unpopular map(s) deleted, or improved or changed or bugfixed...
-New maps added
-Bugfixes on all maps
-Tweaks on all maps
-Improvements on all maps
-Lag issue on a couple of maps are removed
-Gameplay improved through beta-testing also added help items like more ammo, health kits , easyer bosses etc. etc.
-Easyer pathfinding with hints (text, models, signs, etc) if you still get stuck, use my walkthrough video's
-Improved skyboxes
-Many models , decals, props, and other stuff added to maps
-Improved nav mesh / points / maps
-So much other stuff, to much to write here..... so enjoy and give my mod a new try!

FULL WALKTHROUGH
(level 13, 14 and 15 are not added yet, i will add them later this week)
KNOWN BUG's:
- One or two levels have with level transition rarely spawning one of the survivors outside of the safehouse. If that occures simply restart the map or walk inside the safehouse
- Level (chapter 14) = has on very rare occasion the witch boss not working properly (it dissapears but still has attacks going on....) you will notice this within 5 minutes of playing this map, if that occurs simply restart the map!
console command = changelevel sector-74-chapter-14
- Only the bonus map level 15 (washer) isn't rendered in HDR! To save data because i am almost at max 800 mb workshop file size and i don't want to make a 2 part download mod. Also its a extra bonus map, a gift for completing my campaign, so it isn't important that lighting is a little bad... its still functional and works good enough for a bonus map
WARNING = This mod works fine on vanila L4D2 , and should work fine with most MODS since it's a campaign only mod with some costum graphics, sounds, music that doesn't conflict with l4d2 music,sounds,graphics). But i did noticed when using mods like a new and bigger skybox models (buildings), that the modded skybox buildings gets into my level!! so be warned about it, if you notice something strange , simply disable the mod, its problably not a right fit for my campaign.
Enjoy