T his week's release (V15.3 [BETA4]) was only supposed to feature a few minor bug-fixes, but it quickly turned into a major release. In the past week I've developed a way of sharing user-created content such as custom races and I've reworked / replaced over 60 of the game's challenges.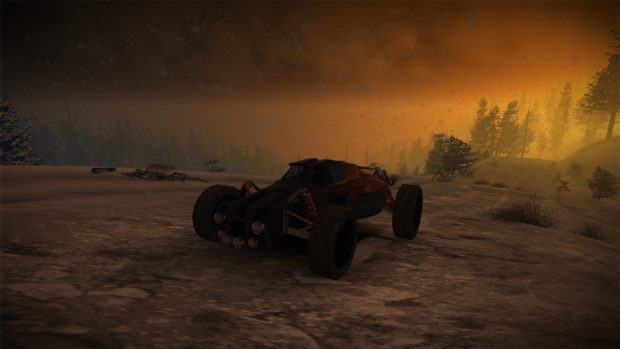 User-Created Content
In this release you can now share custom challenges (races) with the rest of the community, with over 60 templates included in this release to get you started. Created races can be shared with the community on the forums and then other users can one-click install them via the mod manager. For more information on user-created content support, then read this recently published feature.
Reworked Challenges
In order to get the support needed for custom races, around one third of all the challenges in the game have been reworked. This could include anything from merely tidying up checkpoints, to enabling the new vehicle class system. Numerous races that were either bad or broken have also been also replaced with some of my own custom races.

Don't forget to try out the new Free Roam Extreme challenges that are now available in over half the zones!
Revised Gamepad Controls
I took some time to improve the control scheme for gamepad (given that you can't customise it in-game). Changes have been listed below: (Note: This control scheme is entirely optional)
Enables 'A' also as handbrake
Enables leaning backwards / forwards with the d-pad up / down
Enables zooming in the map with right thumb-stick
Enables placing / removing GPS markers with right thumb-stick button
Enables picking up and replacing markers with the left thumb-stick button
Enables navigating debug menu with d-pad Replaces d-pad map zone left/right select with open map panning (like left thumb-stick).
Commands / Scripts
It's possible to load commands or scripts into the 'console' during the initial launch of the game. These can include ways to improve your game experience, such as disabling the in-game traffic or forcing the time of day. With this release I've bundled some of the most commonly used scripts or commands, with soon more to be accessible either individually via the FUEL: REFUELED forums or bundled in packs in the download section.



Download V15.3 [BETA4]
There are many other new features, changes and improvements I've not covered in this news post, so check out the change-log for further details.
You can download FUEL: REFUELED V15.3 [BETA4] here.

If you have any trouble running this mod, then don't hesitate to post over at the FUEL: REFUELED Forum.