Most important thing first: we're offering 30% off Frozen Synapse until Christmas Day - just use the coupon code JINGLE when you pre-order from Frozensynapse.com
Also, we were nominated for Best Multiplayer Indie by the lovely ModDB / IndieDB team! Hooray and thanks for voting. We're determined to win something next year when the game is out, so we will be summoning all of your strength for a massive voting campaign at that point.
What's been happening? Well, Matt and Ian have been working hard on sorting out some art issues, particularly things involving clipping which are being rather problematic. We're hoping to have solutions for the clipping problems with the blood, thrown-away weapons, dead character AND alive characters fairly soon.
After finishing the soundtrack, I've been working hard on the text for the single player campaign. We'll have a section ready to send off to PC Gamer US next month, where you'll (eventually, don't know when) be able to read an exclusive preview of the single player, all being well.
The writing I'm doing is pretty unusual, characters will react to a variety of things that happen in game and their responses will be different in every single mission. This is a lot of text and it's taking me a long time, but the end result will be something pretty special.
Our new-but-long-time-friend uber-artist Rich is working on a map, on which the single player missions will be displayed. You will see that soon. Rich is a completely badass artist who has been my friend for many years (and one-time housemate) and he is full of awesome. His work will make your mind explode with joy. When that comes out, we'll be able to write that full description of the single player we've been promising you for such a long time!
Ian's working on a TV project at the moment, but when he comes back from that he'll be doing what we call "spice". This, basically, consists of exciting bespoke things that only occur in the single player game - twists, if you will, in the gameplay that will provide nice surprises.
Obligatory teaser image: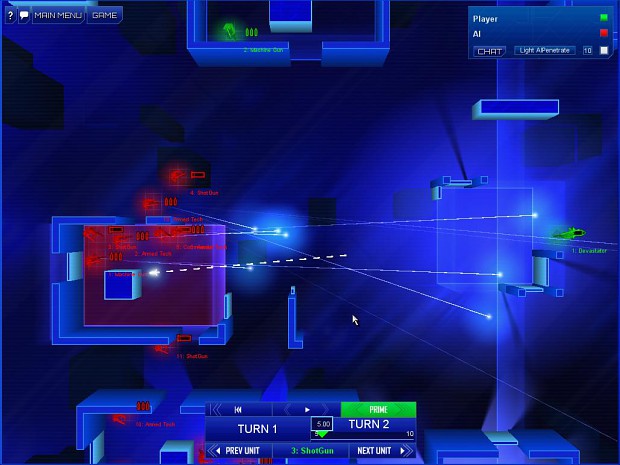 Ian did some work on the YouTube export function and it's now looking pretty decent, I think. You can check that out here.
I wrote something about the trials and tribulations of using Twitter as an indie game dev - you can read that, also on the blog, here.
I'm currently working on an article about the business of indie games for Gamesbrief, but that has been waylayed due to my attempt to get this single player script draft done.
It's nearly Christmas and snow has reached insane levels. Here are some pictures of snow...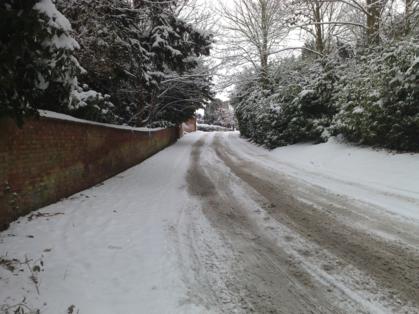 Snowy road.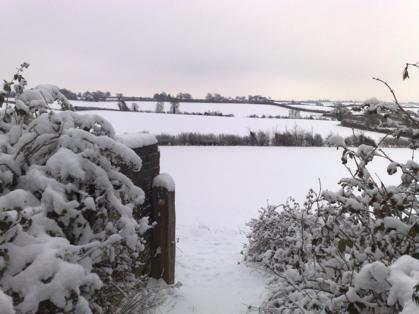 Snowy field.
Just snow EVERYWHERE.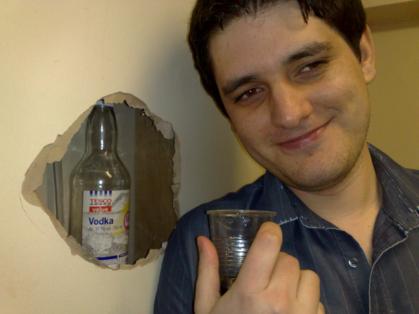 Clacy and vodka-in-the-wall.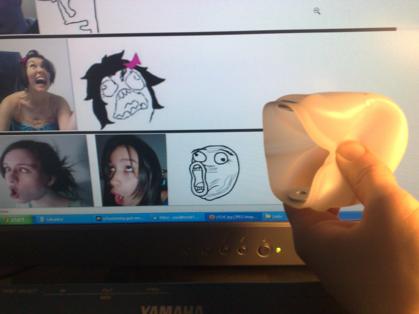 Wait, what? How did those last two make it in there? Amazing cartoon by Frozen Synapse fan Pete: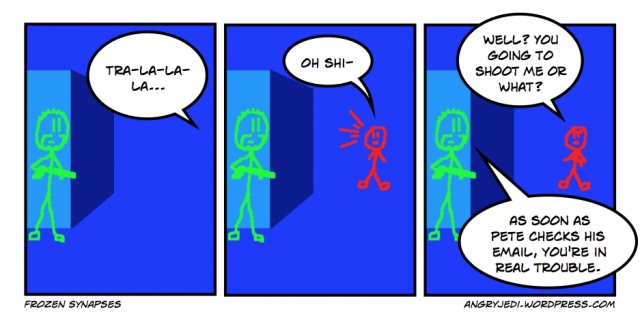 We absolutely love this kind of thing!
Haven't done a Meaningless Diary of an Indie Game Man for a very long time, so I suppose that constitutes such a thing. Things I have been doing outside work include...VERY LITTLE as I have mostly just been working, although I now watch a lot of GSL and listen to State of the Game (last episode was one of the funniest things I've heard in a long time, but extremely in-joke heavy).
I would love it if some of the Starcraft community started playing FS - I think it would be an interesting "downtime game" for heavy SC players.
If I don't post before Christmas, then have a good one and a Happy New Year.
Next year...Frozen Synapse...will be RELEASED! AND THE WORLD WILL BE OURS! HAHAHAHAHAHAHAHAHAHAHAHAHAHA. Cough. Sorry.
I'm trying to boost my Twitter followers at the moment so please come join the stupidity over at @mode7games.