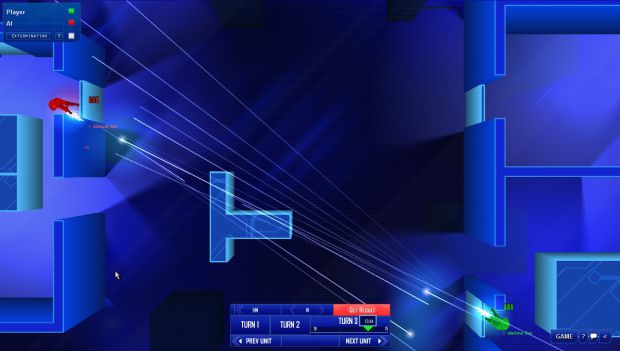 Hello there! We're proud to announce that our Mac beta is out now, and you get both versions of the game if you pre-order.
We recently released a new update to the beta - have a look at some of the new features and fixes.
There is also a new prototype game mode available: it's called "Charge".
I am working on a lot of dull behind-the-scenes stuff currently, but I hope to be able to talk about some more exciting things soon. We're working hard on the game and trying to balance the demands of building up some buzz and continuing to work on the beta.
Our next plan is to really lock things down feature-wise for a while and start tackling bugs and usability issues. Although we've had a lot of great feedback about how playable the game is, there are, of course, still some annoyances to be had so we'll be having a big crunch session soon.
We're in the interesting position of being at the helm of a game that a significant number of people are already enjoying: this means we've got the dual challenge of keeping our existing community happy while we press on towards the full release. This definitely is tougher than anything we've experienced to date, but as we've always said, it's "The Nice Problem"!
Here's a press round-up of a few things that happened recently:
Tycho likes Frozen Synapse! He tweeted that it was "turn-based indie tactics slash brain candy", which is an absolutely top quote.
I'm going to be on the Immortal Machines podcast this week talking about the game.
We have a full page preview in Edge magazine this month.
We're on Bit-Tech, with a great preview by Joe Martin.
Ian (our lead designer) is going to be interviewed in some detail on Dubious Quality this week.
We're hoping to do a new Visiting the Village podcast very soon - things have calmed down enough to let us actually do it!
If you're interested in the game, then please do pre-order now: you'll get a free copy for a friend, find out exactly what I'm going on about, AND support us in making the best game we possibly can!