I mentioned a couple of posts ago that our original concept artist had departed to pastures new. He was kind enough to recommend a new guy to us, so please welcome Johan to the Mode 7 fold!
Johan and I have been thrashing out some of the issues to do with level backgrounds. Here is a current-ish in-game grab: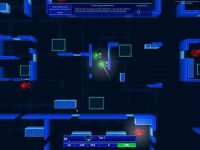 Some of the issues people currently have with the level art are:
1.) It doesn't look like there's any floor, and the characters are floating in space
We found that having a tiled floor, or a flat bitmap floor, or a coloured gradient floor looked incredibly dull, hence the idea of the transparent floor. We wanted to keep the good bits of that idea, but address people's irritation with the "floaty" effect.
2.) The background walls are confusing
There are randomly generated fuzzy walls under the level, to make it look as though you're peering down through many different floors of the building. This effect has never really worked as intended, and ultimately ended up being a bit confusing.
I thought you might like to see some of Johan's early work on addressing this problem. Something we've found is that it's good to do little "sketches" of different aspects of the issue before moving on to a full image of the new concept. So...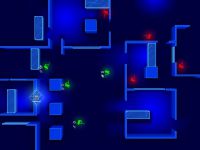 One of the first things Johan did was to strip everything back to give a clearer outline of the level.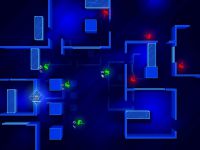 Here, he tried some experiments with a glass effect on the floor.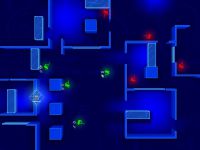 Next, he looked at "tech" elements - small 2D symbols and text snippets. This is the direction I wanted to go in.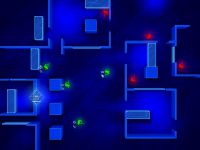 We ended up with this composite image, showing the tech stuff mapped onto cuboids and incorporating the glass idea. I think things are looking better already, but now he's busy fleshing this idea out.
I still want the idea of depth and perspective in the background, like you're looking down into a huge cityscape: the cyberpunk aesthetic of a city of data! I think by extending and randomising these cuboids, as well as creating some other elements, we'll be able to get this effect without the annoying "floatiness" creeping back in.
And now for my final Singapore-based update on LIFE...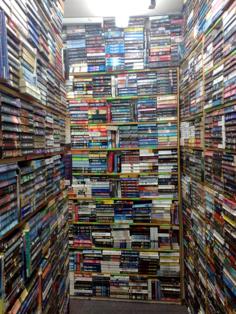 It's a little bit difficult to get hold of books in Singapore. No trouble in this shop, though! Luckily they're all in English...
We went on a dodgy harbour cruise on a dodgy Chinese boat. There were lots of these things.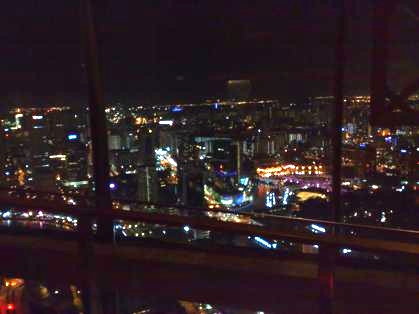 If you're in Singapore, have dinner at Equinox. Flipping amazing view - quite inspirational for the city in Synapse!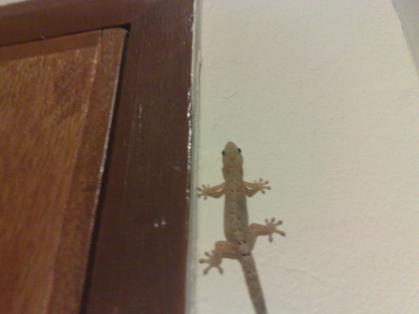 These little dudes are everywhere.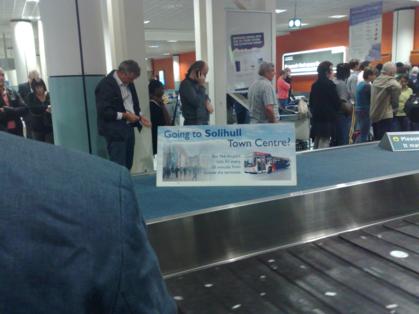 I always miss home hugely after being away for more than a week, but arriving at the airport and seeing this....who POSSIBLY thought this was a good advert for the UK? Cheap buses to SOLIHULL - a completely miserable place next to Birmingham. Appalling.
I hope to have a load more art for you next time, so see you then.

(Please track our updates! We try to make each one as amusing and informative as possible. Remember, don't click this button if you are already tracking - it will make you stop tracking! This is the opposite of what we want!)


(If you join our mailing list, we will use it only to send you important Frozen Synapse and Mode 7 Games updates. These will be very infrequent and guaranteed to be interesting! We will never, ever give or sell your precious juicy email to any naughty people - promise.)