A Squadron of Tie Defenders come into your view, your in an X-Wing. Your ship is said to have the perfect balance of speed and power. Your a great pilot, and you know it, these Tie Defenders are dust. Just one problem, this is Freeworlds Tides of War, and is different than previous versions from the past. So you start your run, then you try to kill your engines, that doesn't work, then you try and box, but as you move around in a sporadic motion, a Tie Defender starts removing your shield.
Then one of the Tie Defenders gets on your rear and shreds you into pieces. People around you get quiet, this is the release of Freeworlds Tides of War, and you just got blown to pieces by what many thought, was an easy NPC. Suddenly a very real fear comes over you, you realize you will need to learn something different.
This article hopes to help you, to give you a preview of whats to come. Freeworlds Tides of War makes the impossible, seem possible. It gives us one of the greatest space flight simulators seen since X-Wing Alliance. Every ship is unique, every weapon load out different. It doesn't feel better, it just feels right.
With advances in knowledge of the Freelancer engine, the FW:TOW Team has made fighter combat one of the greatest things to grace Freeworlds. Now, if you have missiles loaded up, you'll know it, because your ship will be slower. If you reverse thrust your ship will slow down just enough to let you out turn you opponent, and oh does it feel so good!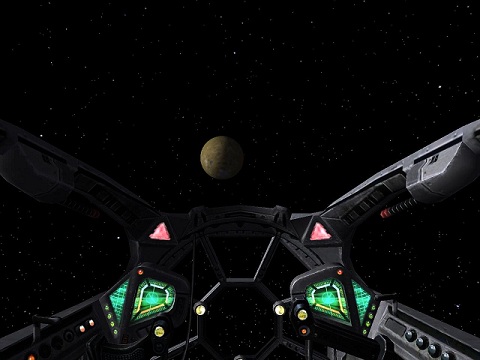 Energy Usage will now have to be managed, no more spraying lasers across the field. After a minute or so of holding down the firing button, you'll have no energy, and it does not recharge in a matter of seconds. Skill, tactics and timing will now play huge role in combat. You will not only have to be a better pilot than your opponent, you will also have to be smarter.
Every ship will have a way it should be flown in battle. You will not fly a Tie Fighter the same way you fly an A-Wing. Grouping together, making a plan and executing is something that will be a must. Tactics will be something that will be made important as you plan for an assault againist your enemy.
Today, I present to you a video, with different examples of fighter combat with different ships. Each ship, (Every ship in FW:TOW for that fact) is different in terms of the way it handles, its shield, hull and firepower. The turning, is simply put, amazing. Instead of swaying from side to side, you will carve through space like a light saber going through butter. It feels natural, and it puts you in a place none have been to.