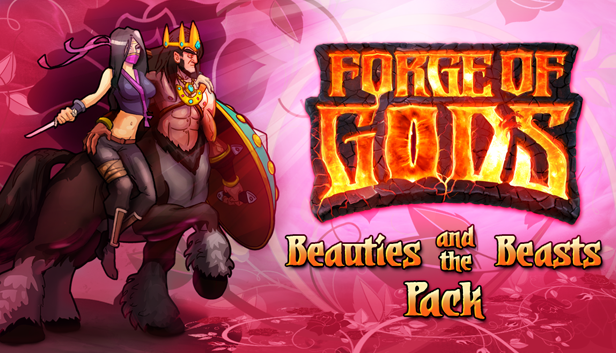 An evil witch turned the beatiful princes to the three monsters and imprisoned them in a dark tower. Around that tower she erected a wall of magic rose bush, which should bloom until they are 21 years old. If they are saved and loved by beautiful princesses - the spell will disappear. However, it must happen before the lastest magical rose withers, otherwise the young man will remain monsters forever.
As time went on, St. Valentine feast was close at hand. Four single brave princess decided to find their true love destiny and save the imprisoned princes, and of course live happily ever after.
But not all the fairytales have a happy ending. Unfortunately, our princess couldn't save princes in time. But the real solitude love is much stronger. And the beautiful princesses fell in love with quite a unhandsome princes.
Upon returning home, the grand tournament "Beastial Beauty" was arranged, the brave Warlords were invited from all sides of the light. The glory of this tournament went down in the history of the Pangea world.
The tourney will start on February, 14 Special Summon crypt(with 3 new creatures and the old V-day creatures) and Special Bundle will be available during tournament time. Be aware that special tourney currency will disappear right after the tourney.