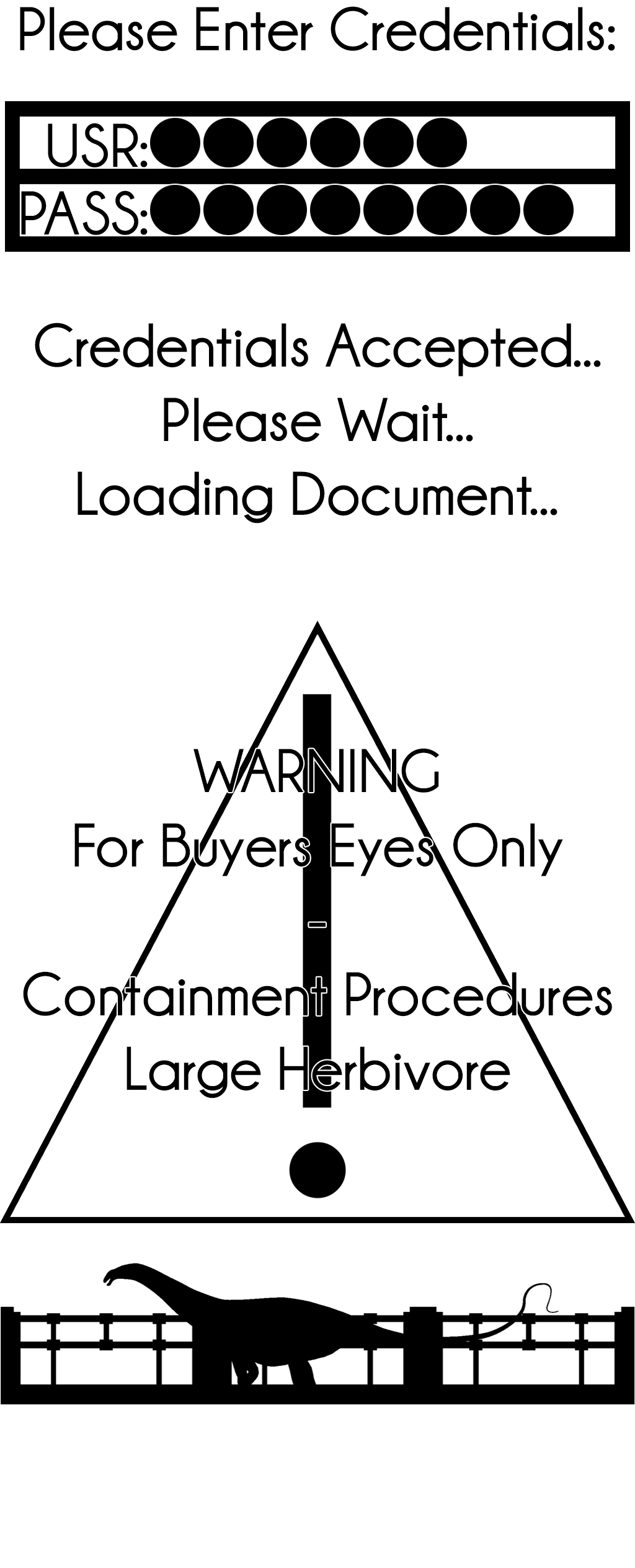 Species: M.hochuanensis
Animal Class: LARGE
Containment Procedure:
Entry to exhibits featuring M.hochuanensis requires Class Three (3) clearance from the owning parks board of directors and assigned containment staff, staff with Class Three (3) clearance are permitted to enter containment exhibits so long as there is a reason provided and approved of by keepers assigned to M.hochuanensis containment. Staffs entering the containment exhibits for M.hochuanensis are to be equipped with Class Two (2) Herbivore Repellent Suits to prevent injury that may be caused by M.hochuanensis individuals during activities such as feeding.
M.hochuanensis individuals are to be given constant access to plant matter alongside 12 Kilograms (Kg) of smooth pebbles daily to ensure full satisfaction of hunger and ease of digestion and thus prevent containment breach through foraging by M.hochuanensis individuals. Containment area fencing is to be checked once every six (6) hours daily by fully qualified maintenance staff.
In the event of full containment breach park personnel are to observe Class Two (2) Herbivorous Sauropod Containment procedures, termination is only advised if loss of visitor life is inevitable and Class Two (2) and above procedures have failed in their entirety.
Containment area for this animal should be at the very least 375*400 Meters (M) in size and contain no less than three (3) individuals and feature at minimum MEDIUM clearance fencing. Containment areas are to be heavily forested with high-growing trees and ferns in order to facilitate full browsing behaviour in M.hochuanensis. Clearings throughout the containment exhibit are required to provide M.hochuanensis with sleeping space and spaces for guests to clearly view M.hochuanensis individuals.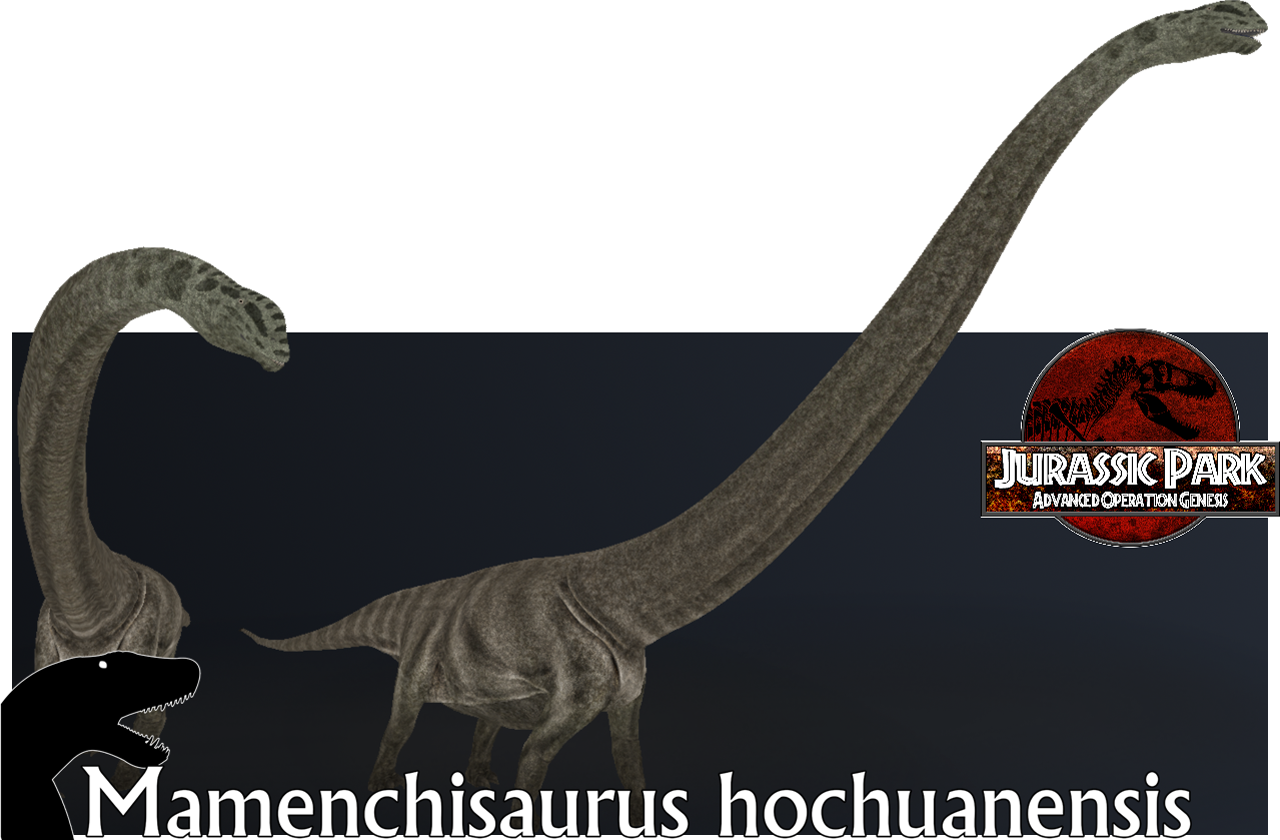 History & Description:
M.hochuanensis is among the largest animals to be brought into the present day, standing at an incredible twenty two (22) meters (M) in length approximately ten (10) meters in height it towers over both other animals and structures in the vast majority of parks. Despite this large size however M.hochuanensis is relatively light weight in at fourteen (14) tons (T) putting it under both C.lentus and B.excelsus in weight classification. M.hochuanensis has both patterning and colouration that matches its forest lifestyle with the first noticeable feature being its green face and upper neck theorised quite actively by scientists to aid the animal in camouflaging amongst the leaves its head is typically in while browsing. This slowly transitions into a more solidified brown colouration on the main body which is riddled with darker brown bars, commonly thought to be a further part of the animals camouflage.
M.hochuanensis was first brought to the world in [REDACTED] and was originally of five (5) stars in rating being the first truly gigantic Sauropod to be brought into the present day, however in modern times this animal has been outclassed by [REDACTED] and as such it now sits at an unfortunate four (4) stars in rating. Containment for M.hochuanensis presents few issues so long as the animals remain fed like most Sauropods, as long as there is food available locally and an M.hochuanensis individual doesn't take interest in something beyond its containment exhibit boarders then containment can be maintained indefinitely with ease. Socially M.hochuanensis is a relatively solitary animal compared to other Sauropods of its weight class preferring to stay in groups of three (3) to five (5) individuals and even then they rarely socialise outside of communal drinking and mating activities.
Within the private collectors trade M.hochuanensis had originally gained an immense amount of popularity just as it had in parks for being the largest terrestrial animal on the planet at the time, this would not last sadly and to this day abandoned M.hochuanensis can be found in some areas of the world where private traders have simply left their stock, such animals are often taken into captivity in research facilities to aid in recovery from any ailments they may have contracted while in the wild and then sent to willing parks.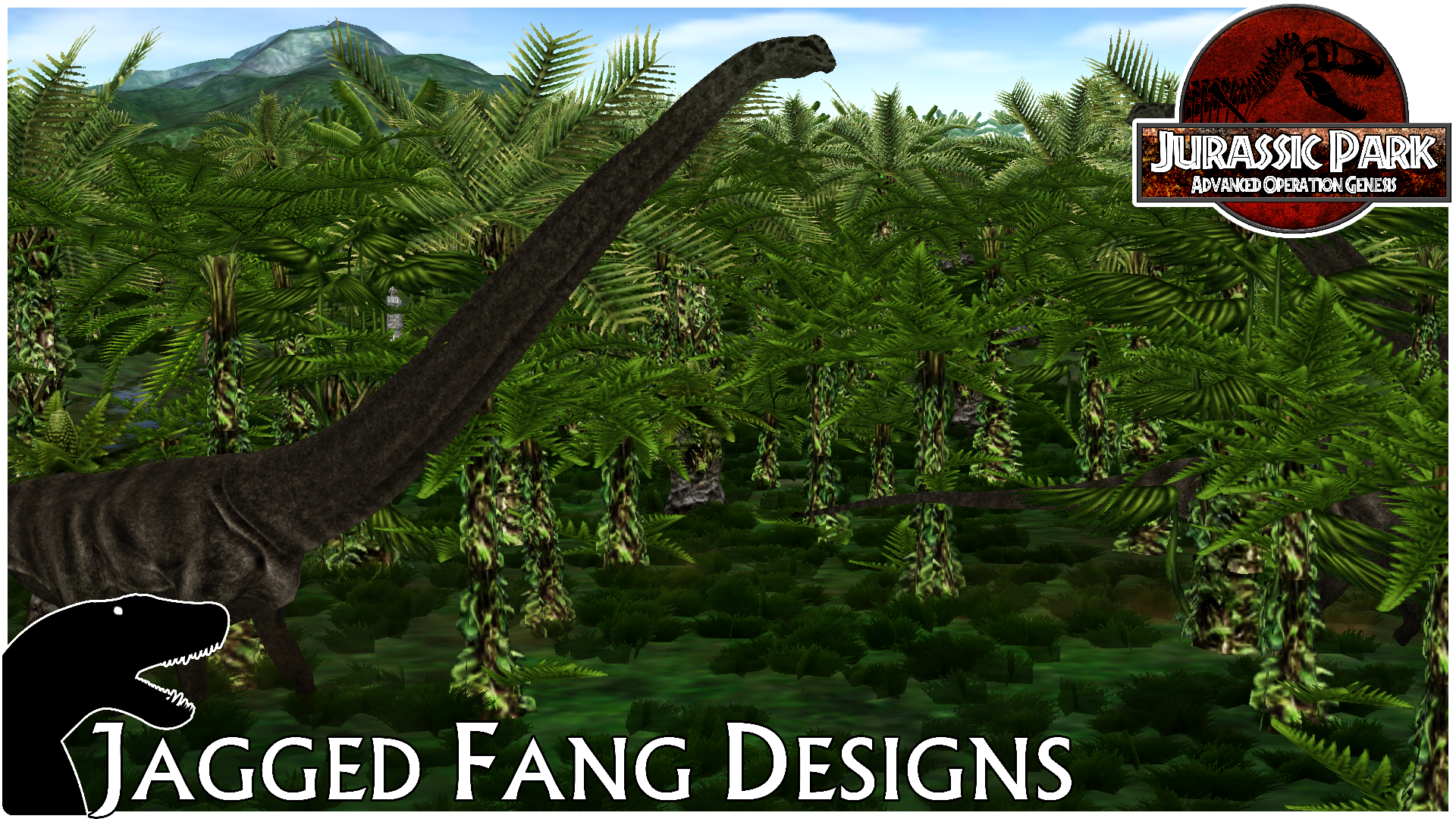 Thank you all for reading, expect more from us soon.
~Jagged Fang Designs~
[Social Media]