Fleets
Most RTS games give you the option to group units so that those groups can be selected quickly and easily during a combat situation. BoS has an even greater need for fleets, because coordinating combat across hundreds or thousands of kilometers is not very "zoom down and micro manage" friendly.
Fleet Structure
At its most basic, a fleet is merely a collection of units. This in itself is a powerful management tool, but BoS fleets are much deeper than that. The fleet system is inspired by an EVE Online style one in which a fleet commander calls targets for all fleet members. When you promote a fleet member to FC (fleet commander), you are giving them target calling power over every member unit.

Keyboard Shortcuts
The Ctrl Key combined with keys 1-9 allows you to easily select 9 groups of units. Possible uses include:
Grouping different ship types into different fleets.
Creating flight groups of units for attacking different targets.
Using the fleet system to group and select units by their geographic location (leave a fleet by a planet).
In addition, I have added Ctrl-A to grab every unit you have constructed.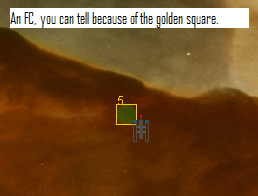 Future Additions
Fleet structure is not finished, it is my current project. FCs being able to call targets for individual units is great and all, but hardly ground breaking. I want to expand the FC's repertoire.
I want the player to be able to specify various levels of automation through the FC, like permissions. You will be able to give the FC permissions such as:
Able to make a call to retreat the fleet if losing.
Able to call other fleets for assistance.
Automatic patrol functions, such as leading a task force between your planets looking for interlopers.
Finally, I want the FC's target calling preferences to be more intelligent. I want it to be able to either call targets top-down (kill the largest stuff first) or bottom-up (kill the smallest stuff first) at the player's discretion.