Greetings Troopers!
With the release of BF2142 1.51 and the added functionality of diskless play we have seen an influx of brand new players to the mod, the promise of a BF2142 release on Steam could lead to a further resurgence of popularity of this game, and in turn additional new players that may be interested in First Strike. It is sure an interesting time, with plenty of potential as far as the mod is concerned with many people trying out and being very impressed with the quality of the mod.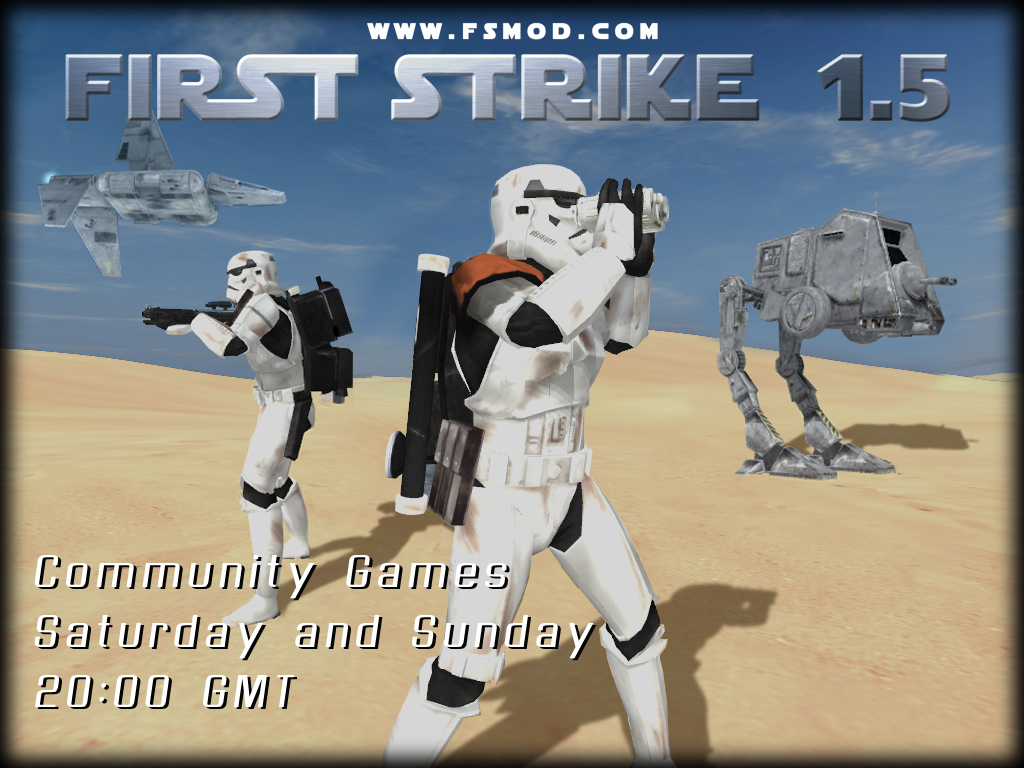 One issue however still remains. When are people on? New players main problem is finding a time when other people are playing so that they can enjoy a well populated game of First Strike.
With that in mind we've thrown up this post to remind you and encourage all First Strike players to get on-line this weekend (March 12th & 13th) at 20:00 GMT (this converts to 21:00 CET, 15:00 EST, 12:00 PST) for the Community Games held on Saturdays & Sundays at this time, this coming weekend, and all weekends to come. Lets get some good numbers on this weekend and show what this mod is capable of to new players, we'll be regularly reminding people of this event so new players can easily find a time to meet players of First Strike on-line.
[UPDATE:]
This event will take place on the =SBB= server. The First Strike Dev Team would like to thank the SBB clan for their support in choosing to host the Community Games this weekend, if you'd like to learn more about this clan head over to their website www.sbb-clan.de for more information.
See you out there troopers.