99 Bolts yields it's first maps to the public today, in the form of a playtest. You can explore the much-touted wasteland and descend into a zombie-ridden series of chambers, thus allowing you to re-enact the videos on this site. I hope you have fun!!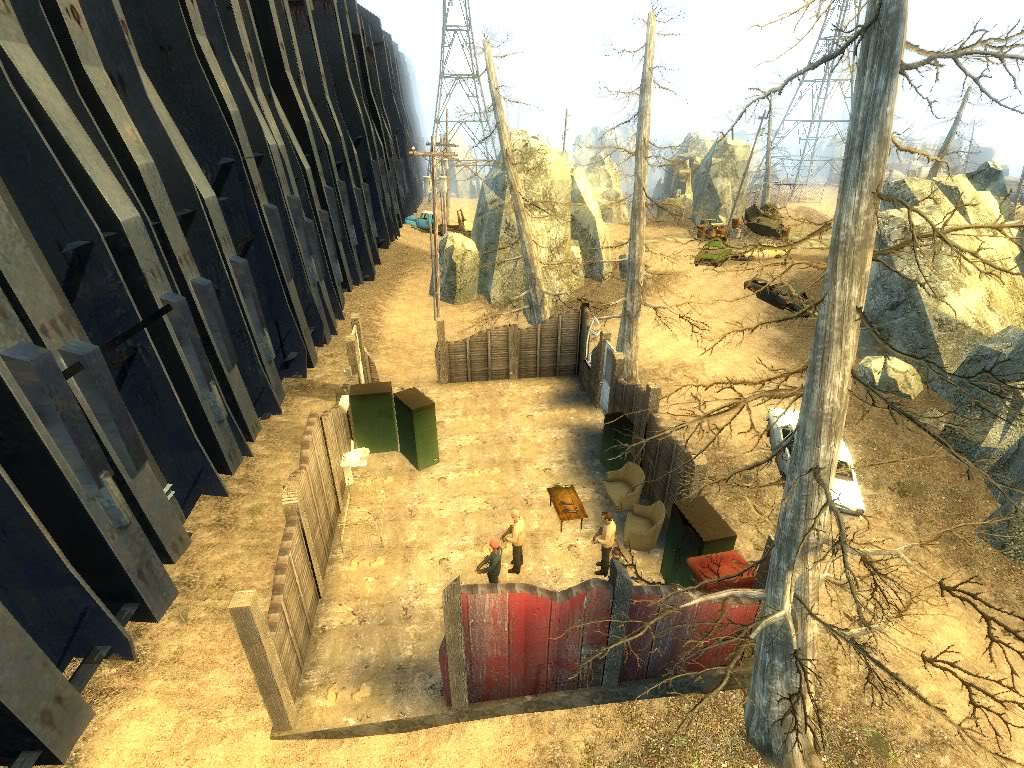 Like I told you during my August update, I've pretty much stopped working on these two maps. They are simply put together poorly. Many of you will find small optimization errors and some of you may even find them unbearably poor. To try and fix the optimization in these two maps would mean dismantling the maps and starting over. So that's just what I plan to do.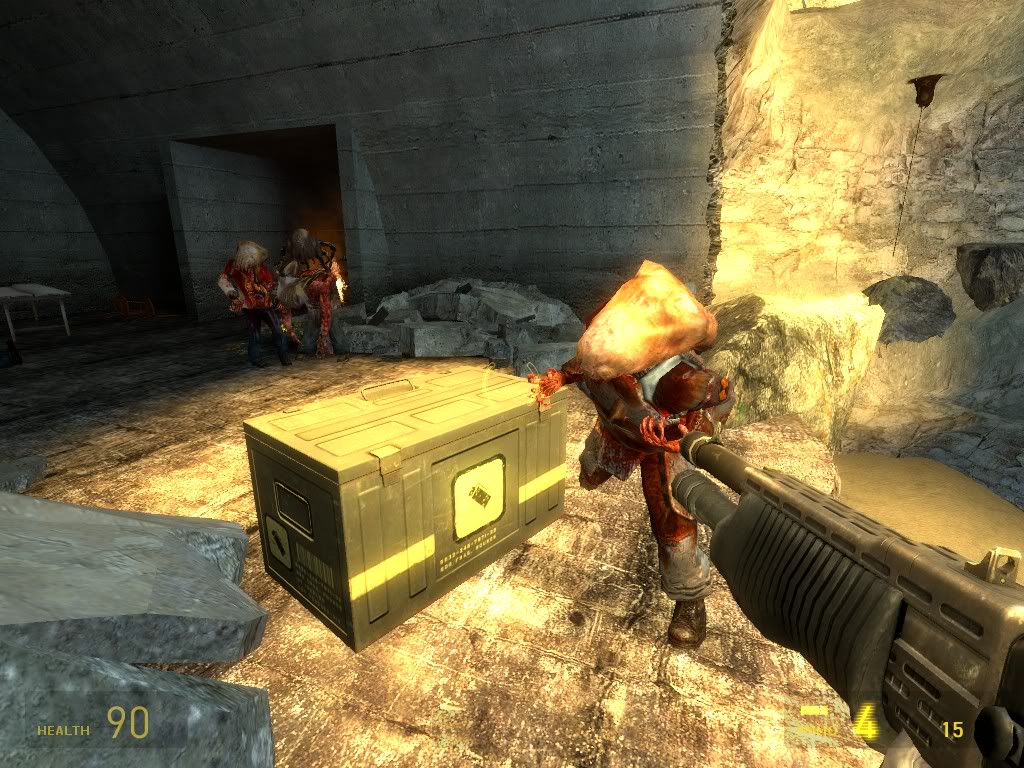 I'm offering these two maps to the public because I can still learn a great deal from these maps. You people can download the maps, play through them, and tell me how the gameplay went. Did you get lost? Did you have fun? Did you run out of crossbow bolts? Did you find a bunch of secret chambers? Did you get frustrated? Those are the kinds of questions I pose to you after you play.
I warn you, though...these are unfinished maps. They will be UGLY in some places. Very ugly. I concede to that and welcome all your suggestions. Think of this as my August Ugly Update, if you will. :) I submit them just as I left them, the only inclusion being some text-based monologues for story-and-direction sake. I'm asking you to tell me about the gameplay. The aesthetics will come in time, and I feel confident that I will please you all when I get to the real art pass.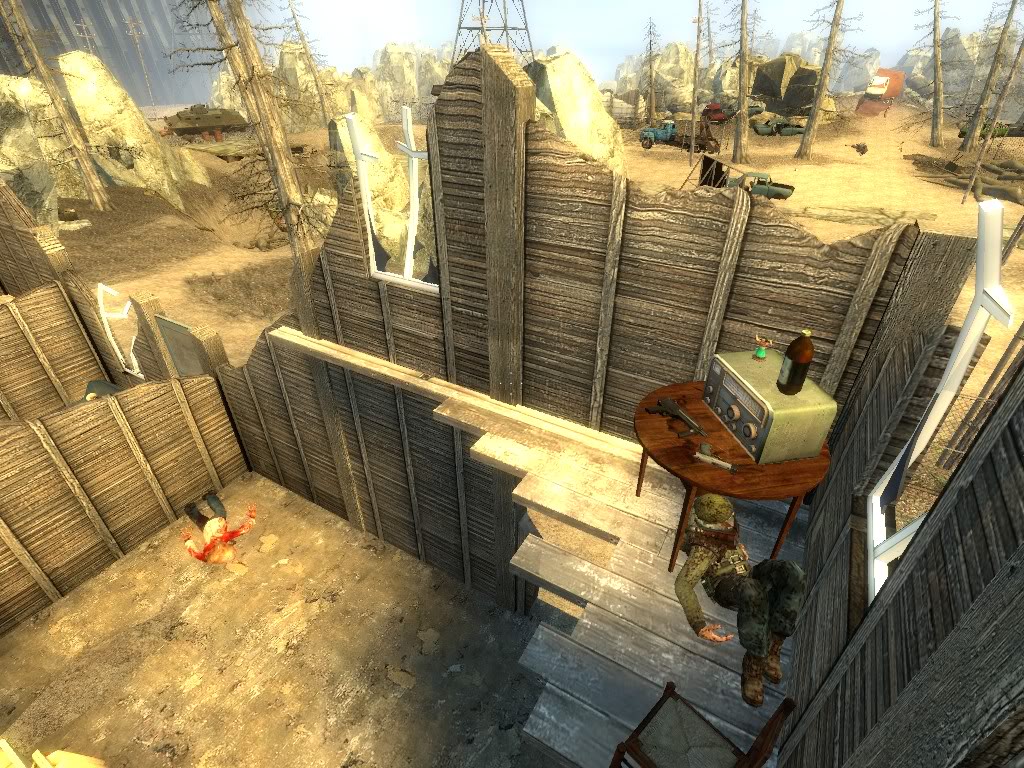 So I give you these links to gamefront.com in the hopes that you find my unofficial "demo" a decent submission. Have fun, and thank you for watching 99 Bolts.
Gamefront.com
Gamefront.com
Gamefront.com
Gamefront.com
In order to play, you need to download four files. There's two .bsp files and two .ain files. Place the .bsp files in your Episode 2 "maps" folder, and place the .ain files in your "maps/graphs" folder. Once you have the files in the right spots, you can run the first map from the Episode 2 console by typing "map 99b_x".