Here you are! Finally got the model in game working OK. I am NOT an animator hence the animations are wonky. I used Swann's animation and it did not really turn out the way I want it.... so I am looking out for a kickass animator!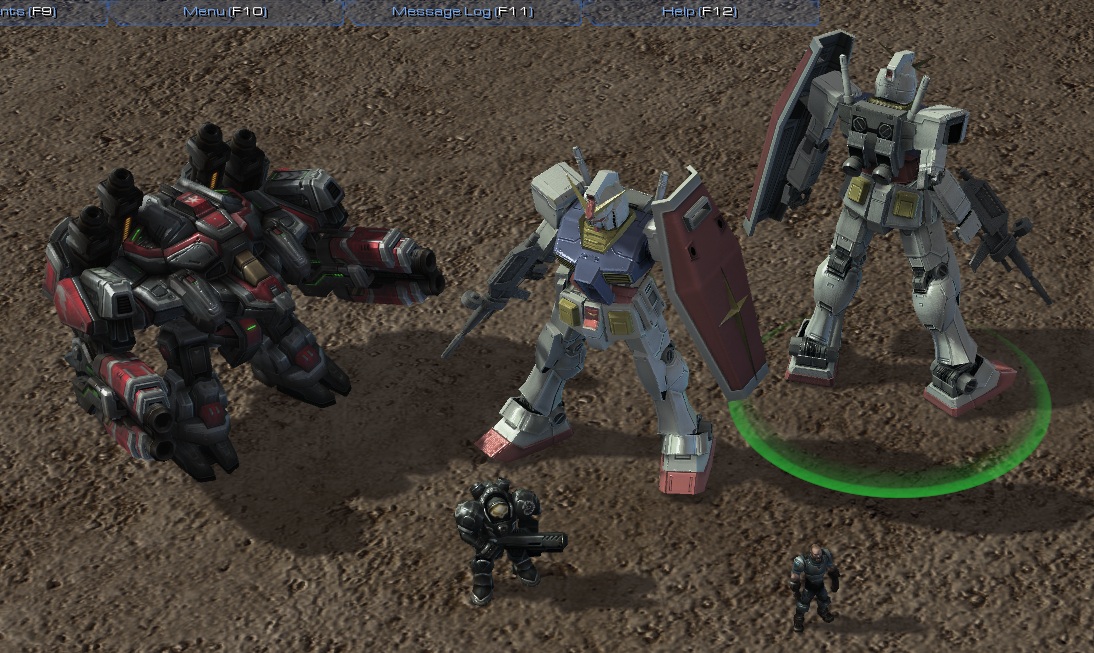 Thor meet Gundam, Gundam meet Thor:
Sorry for the bad quality video, will for sure post a nicer one next time!
Currently we are a two man show, I have a very talented web designer working with me and our website will be up soon. We are looking for the following 3 positions:
-Animator
-Galaxy Editor Guru/Mapper
-2d/3d Artist
If interested to join the project, feel free to contact me with some of your past work. Next update? Hint: Zeon.