Hey!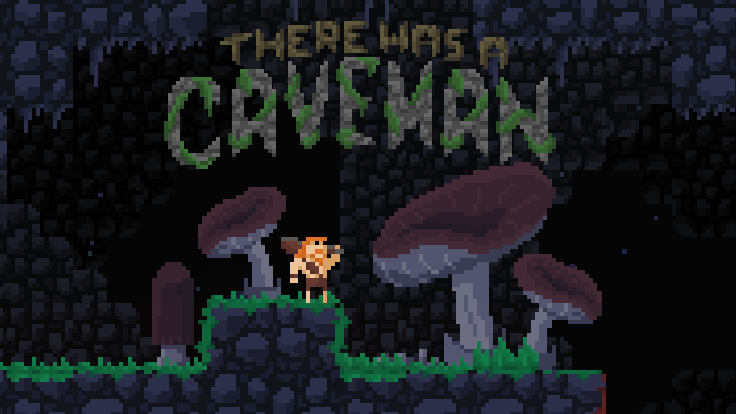 It's time for another update!
I've basically finished the water level boss fight! There's just some cosmetic stuff I must do, like particles and some animations. The fight is pretty hard if you're not paying attention! It basically has 3 phases. At first phase the octoboss will shoot huge bubbles out of his eyes, that you must avoid. After that you're given a small window of opportunity to strike the boss, before he starts attacking with his tentacles. This can get hard, but if you're paying attention, they're quite easy to dodge. As they first show up underwater, and only then pop up. After that the boss delves deeper in the water(Again giving you the opportunity to strike, while it's going deeper), and after a moment surfaces randomly on either the left or the right side. Then the fight continues.It's pretty simple, but can be quite hard if you're not paying attention!Here's a gif -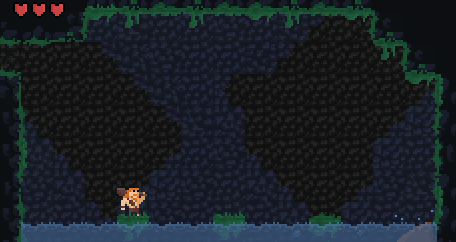 I've revisited some of the older levels and improved them a bit again. I've done some small level design changes and additions and changed the visuals a bit - adding some moving grass, and swinging vines.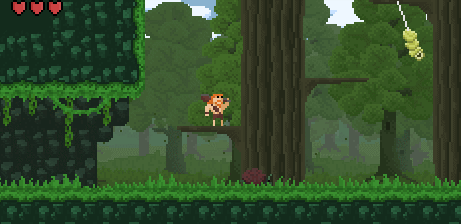 The new 'afterlife' levels visuals are nearly completed. Now i'll start working on mechanics and enemies. It will mostly be ghosts and dinosaur skeletons. Because the Caveman dies after the octoboss fight, no matter what. And he has to fight through the dinosaur afterlife to be reborn.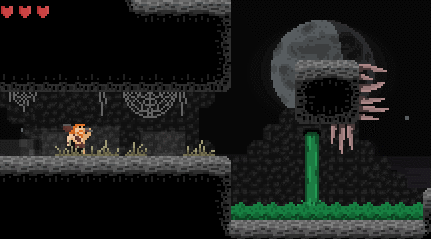 I've also updated IndieDB with new demo. It's still only the first level(that won't change), but now you can try out the changed movement physics, look at mushrooms and listen to some music(will probably change). I added gamepad support. It should be just plug in and play, i'd be happy if you gave me feedback on how your gamepads worked. :) And a basic pause menu that you can toggle with
I also made a small little website for the game. It's still with .weebly.com. But that will change once the game nears completion. I might even make a whole new website.
Therewasacaveman.weebly.com
Thanks to whoever is reading! :)