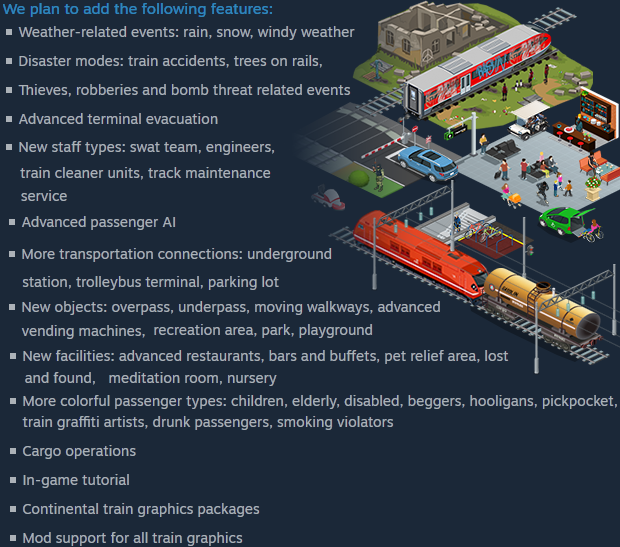 Hire your staff and manage salaries and working shifts:
Keep your station clean of debris, secure all areas by police officers and never ran a train off the track by employing system engineers. Hire your staff for a more reliable operation. A cleaner station makes passengers happy that increases income.

Deliver more tracks and manage all schedules:
As time flies by your terminal hub starts to expand. Set up restaurants, bars and cafés and allow them to grow and bloom into successful businesses. Open up new building wings and connect all areas with corridors so passengers can easily access all spaces.

Select from campaign modes to endless game play
Train Station Simulator will be shipping with over 25 uniquely designed game modes ready to be played not only for days but weeks and months. The game includes "Campaign", "Ready", "Mission", "Survival" and "Endless" play modes.