Field report 8: Upgrades!
Hello and welcome to our eighth field report!
What have we been up to…
It's been a long while since our last one (over 5 months!) and a lot has happened with WoR since then. One of the top priorities the past few months has been the retweaking of nearly all of our assets in terms of optimizing and to gain the look we wanted. Our grass has been a big one – we've been through so many iterations! Lots of new buildings have been modeled – 20 or so historically accurate structures are finished and are just awaiting texturing before they'll create new scenes of the Antietam battlefield. We've also been hard at work creating characters, a task not quite so easy when you're after that authentic "mixed bag" as the general look of the confederates indeed was. More on our variations as we move closer to being finished with them!
New toys!
A week ago, Crytek, the creators of CRYENGINE, released an all new build of their engine. Ever since, we've been hard at work implementing it in WoR. It has brought quite a few challenges with it, in terms of newly introduced bugs and changed settings. It has, however, also introduced quite a few new features (and fixed old broken ones) for us to play with. New features included in WoR are: Realtime reflections, cloud shadows and a nifty breeze generator in order to create a much more random wind system ontop of the more static one already in place. We thought you had better see it for yourselves instead of just reading me typing about it though, so we created this short "new features demo" for you:
Not J.E.B. – just Stuart
We also have the pleasure of introducing our newest addition to the team, a very talented texture artist by the name Stuart from down under! He's been given the important task of texturing our many weapon models which is no small feat to do. Here's an ingame screenshot of his first completed texture – the Sharps Rifle M1859 – enjoy!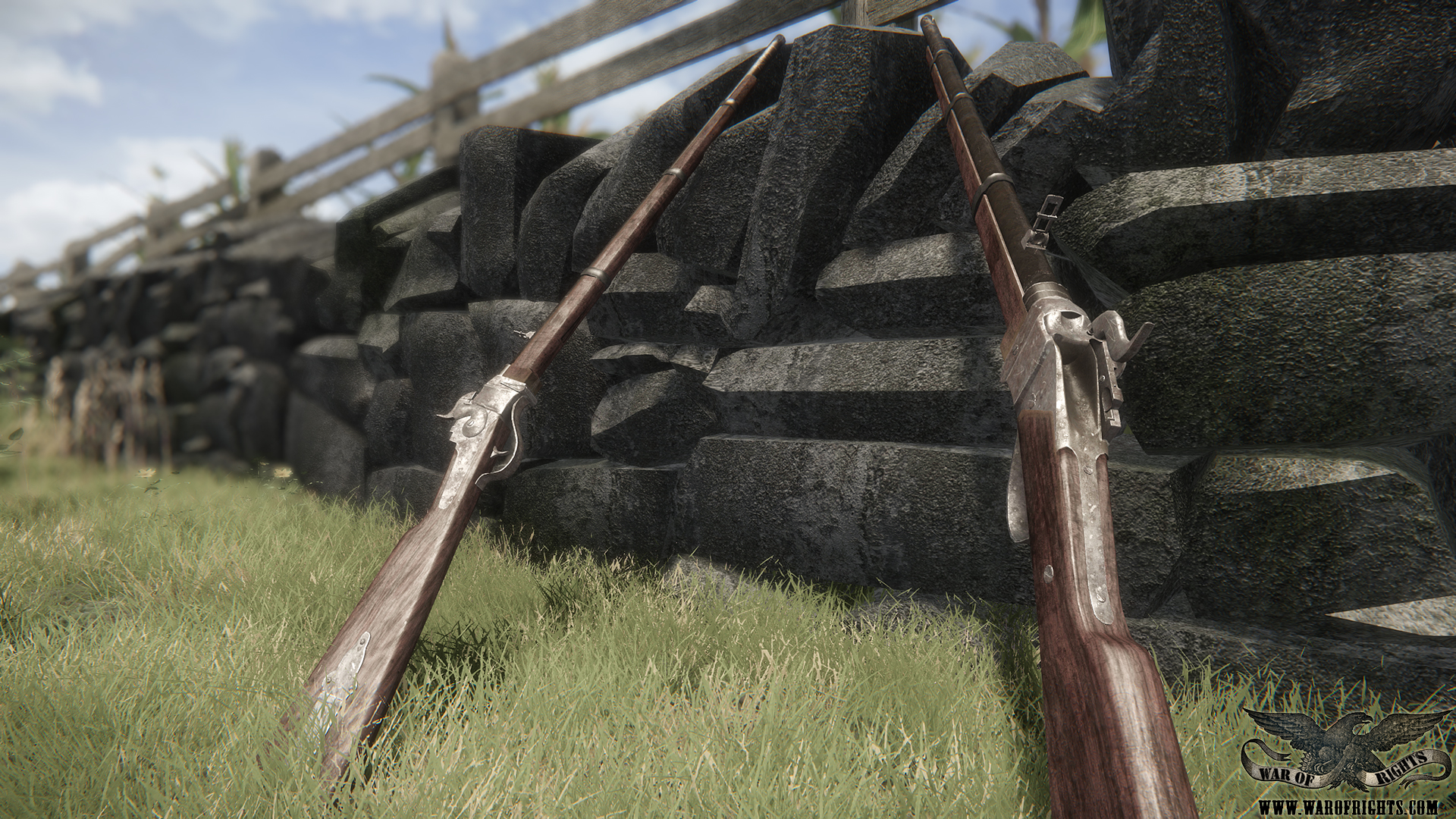 In Dixie's land…
As you may have noticed in our "new features demo" video, the music playing is something new indeed – well new in an old sort of way. We're pleased to present our very own Dixie theme, composed by Sven Gerlach. It was partly purchased by funds donated by Iron William - it's greatly appreciated, thank you - every bit helps. :) We hope you all will enjoy it – we certainly have!
That's it for this time I'm afraid. I promise you we'll return in less than 5 months! (hopefully with some character goodies to show you all).Until next time, have a good one!