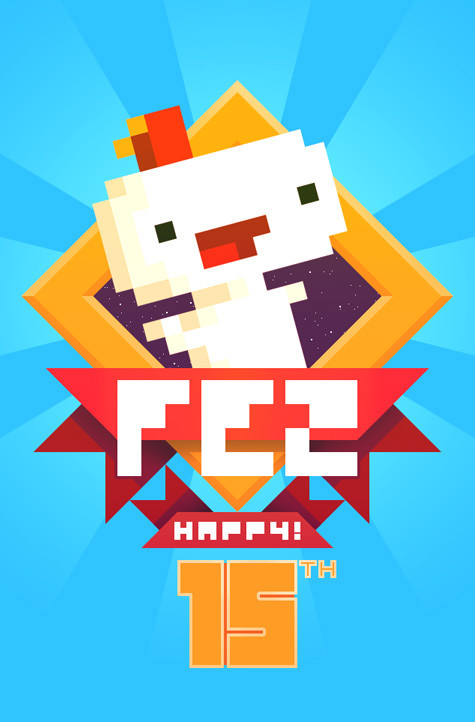 POLYTRON is excited to announce the FEZ HAPPY! 15 celebrations, celebrating 15 years of FEZ! Coinciding with the legendary game's 2011 release, the franchise's 15th anniversary will be commemorated in style with a series of overly elaborate and lavish CELEBRATIONS.
Phil Fish, the game's famed designer had this to say about FEZ HAPPY! 15: "We're gonna party like it's 1999! At which point the game had only been in development for 3 years and we still had our whole lives ahead of us.
"Starting TODAY and lasting until SOME TIME NEXT YEAR, the FEZ HAPPY 15! celebrations will take you on a nostalgic ride down memory lane, with exclusive looks at the game's many different iterations and storied development, building up to the game's epic historical launch.
FEZ HAPPY! 15!
About FEZ:
In development since 1996, FEZ is world-famous for being the game with the longest development time of all times, thus, it will make the most money.
About POLYTRON:
POLYTRON has been around since forever, you just hadn't heard of us yet. Weird!