Last but not least, our Feedback Implementation Phase has come to and end, with good and bad news: Here comes the Feedback Imp #3!
New Skybox
Let's start with the good news: As requested, we have modified the old skybox. Below are two comparative screenshots, one of the old sky (which is probably already well known by now), and below the new sky, which is much darker, and has decent stars behind the clouds.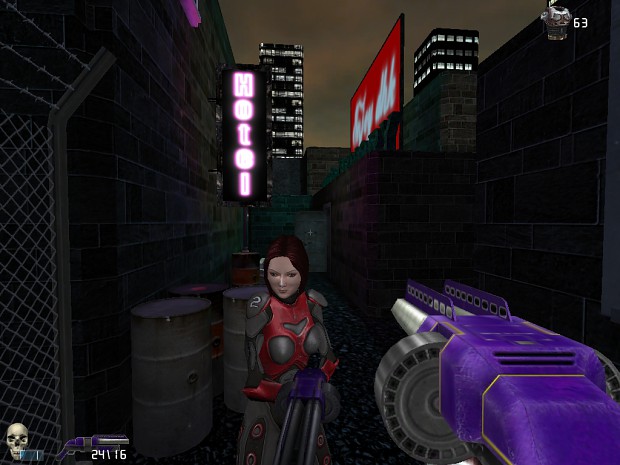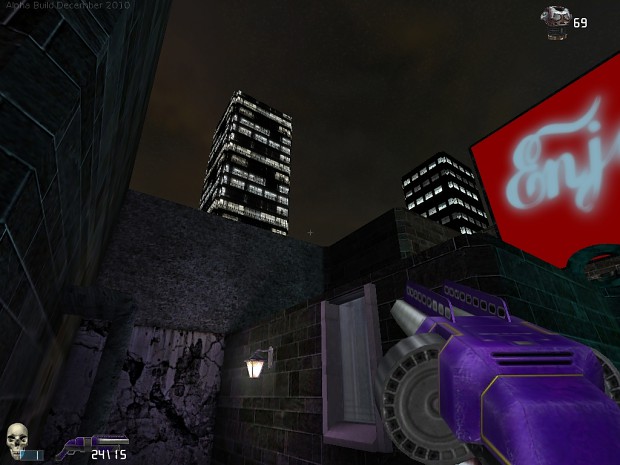 This creates a much better night effect than the old skybox did. Which may appear quite obvious to you, but when you work on a project with all your heart, it's sometimes difficult to judge especially the obvious things. So thanks for the feedback here, we're glad we've implemented it.
Rain Effect
This is the bad news: We already told it would come this way, and our prophecy turned out to be true - we added a decent rain effect to the whole city level, and the framerate did not survive the operation. So, in order to revive it, we had to remove the weather effects, and the city will have to remain without any rain at all. However, this is not a heavy setback in our eyes, as the weather effect would have been nice eye candy on the one hand, yes, but on the other hand, Xarelok isn't really about high-def graphics, anyway.
New Levels
As the major feedback has been implemented now, we'll move on with level design, and keep working on the campaign. So what, no more feedback needed?! - No way! We are still happy to read all of your comments and critics, that won't change. Xarelok is far from being finished. As before, we'll write every idea and comment down, and keep it for the next implementation phase.