In the past few weeks, our focus has been a combination of improving the accuracy of our design documentation with the help of some native speakers and filling in the Chinese building set. Let's introduce some of our newest members:
Yan Li is a student from Tianjin, CH (though currently living in France) who has offered to help us translate and do some research for our civilization. In addition to fixing some existing translation errors, Yan has been sifting through our reference library for any inaccurate images and testing out the current state of the project.
Jie Luo is a history enthusiast from Australia who, having been born in China, has a substantial amount of knowledge pertaining to the Han dynasty. Also a native speaker, Jie has been helping us correct some of the awkward names that currently exist in our design documentation.
Dino Valdez is a 3D Artist from Washington, USA who has worked with Wildfire Games in the past and has expressed interest in contributing to the Chinese faction. He is responsible for several buildings not yet shown in our screenshots.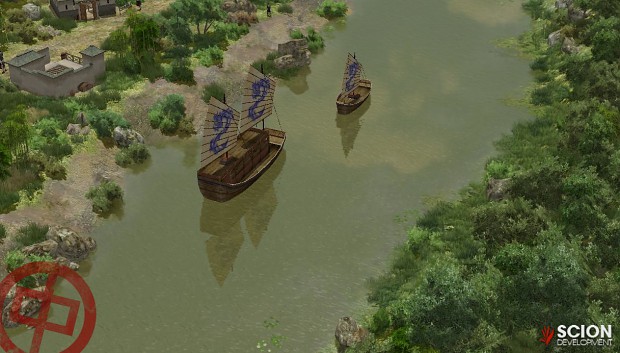 Though these are the only three members who have been recently inducted into the team, they are not the only ones who have contributed to the project in recent weeks. Several applicants not yet listed have been of great value to the project. To help manage the recent influx of art applicants, we've decided to elect Matthijs de Rijk (EmjeR) to be our new Art Department Head! He'll be helping select applicants to join the team, distribute tasks, and help flesh out the kinks in the art assets and the design coherency as a whole. As a member of Wildfire Games, Matthijs is very familiar with the desirable art direction and will undoubtedly be able to ensure that China fits seamlessly within the 0 A.D. environment.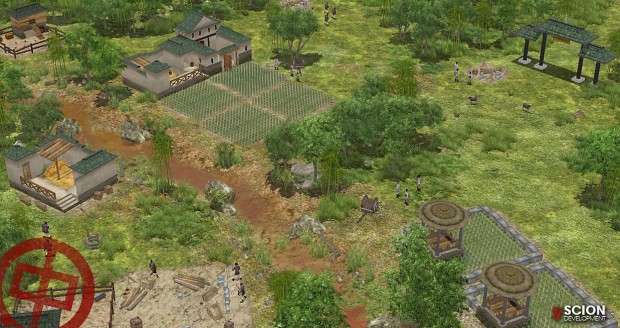 One thing you may have noticed that stands out in the screenshot above is our introduction of paddy farms. As an alternative to traditional wheat farms that other factions can build, the Chinese may construct paddy farms. They are a bit more expensive but they replenish faster than wheat farms, allowing the player to task more gatherers on it without having to worry about their farms depleting rapidly.
3D Animator
Concept Artist
Campaign Author
Scenario Designer
Web Developer