For those of you not acquainted with us, hello. We're the team behind Fantasy-rivals.com , the sister game of Urban Rivals. Fantasy Rivals is a TCG that focuses on blending strategy, speed, and psychological elements. Throughout our Beta, we have been able to establish a small but fiercely competitive community of players, and we are currently exploring avenues for promoting our game to a wider audience.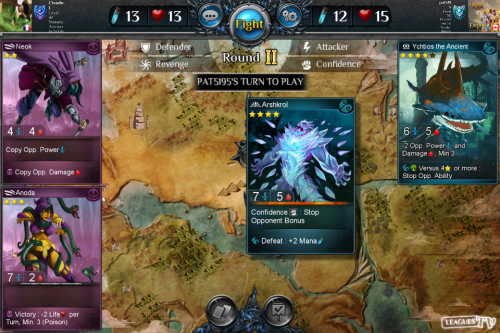 To that end, we rolled out a Greenlight campaign on Steam in mid-December. As it was going a little slower than we liked, we partnered with whosgamingnow.net to give it a little more exposure. The effort has proven very worthwhile so far. We were able to create an offer which started new players registering prior to March 2 with a small heap of premium currency: 100 Jewels, to be exact. Not only did this create an incentive for players to try our game out, but it lowered the barrier to entry as well, allowing them to more quickly gain the resources needed to become competitive in our ladder mode, called League.
The link to our promotion can be found here. If you want to lend us a hand, or happen to be a fan of competitive TCGs, sign up for the jewel offer on whosgamingnow.net and vote for us on our Greenlight page, both below:
Whosgamingnow.net
Steamcommunity.com
If you're looking to get Greenlighted, I highly recommend getting in touch with the folks at whosgamingnow.net and proposing a valuable offer or contest for the website's patrons. These are great, indie-friendly promoters that have gone above and beyond to help us get the word out.