We are using baked lightmap shadows in Overgrowth, but it's still important that they can be quickly calculated. Firstly because we want the shadows to update in realtime in the editor when you're moving objects around. Secondly because we're going to use it when calculating the ambient occlusion by placing hundreds of virtual lights on random on the sky dome.
These are older pictures where detailed shadows were rendered around the camera. Hale's Foothold map was used for testing purposes, it's complex enough to really test the shadow algorithms. The cast shadows are rendered as grey and the backfaces are rendered as black.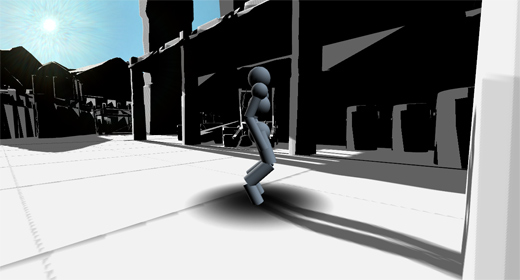 But David have been working more on the shadows since:
David wrote: The shadows in Overgrowth are now being rendered directly to lightmap textures, which are then read by the object pixel shaders to modulate the direct lighting.
Now I have no idea what that last part means but it sounds (and looks) pretty awesome.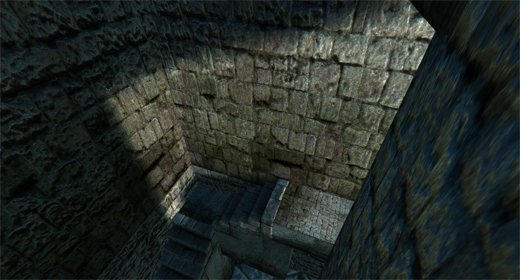 These pictures show how the shadows look right now.
There's no ambient occlusion yet, but since we'll basically be using the same technique for that as we do with the normal shadows, that shouldn't be far away.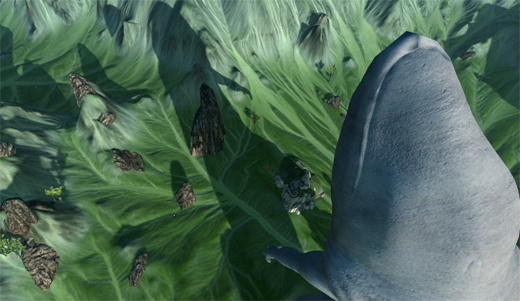 The whale man is very confused by the new shadows. He thinks his shadow is an enemy, and chases it all over the place, laying waste to our carefully crafted levels. Whale man model by OpethRockr55.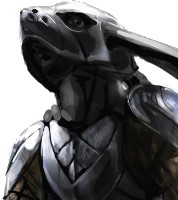 - Track us
- ModDB
- Blog
- Facebook
- Steam
- Twitter
- YouTube