I have started some initial modeling to replace the models and abilities in the game. The first one is The Engineer, the heart and soul of an RTS. Engineer will replace the Terran SCV.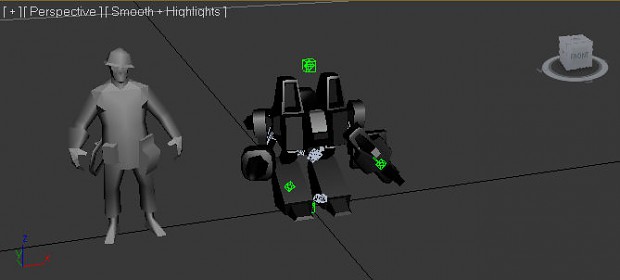 The abilities of Engineer (SCV) will be:
Attack (melee with wrench only), but with much more hitpoints than normal SCVs in the game.
Auto Repair structures when placed them
Build structures and sentries (structure details to come later)
No dispenser would be in the game as the ammo is unlimited for units and health regain will be through medic unit only.
It is not yet decided if each engineer can setup infinite sentries or a limit of three sentries per engineer unit. Sentries will count as a structure and will not put a toll on living unit count. Sentries will not be as powerful or fast as the TF2 FPS. In-game testing will be required to check these limits and balancing the sentry hit points. Sentries will be upgradable through research building after which they will be able to shoot rockets other than just machine guns.