Because of flooding in Dunedin, I've had an excuse to stay home and get the combat system working for 186f. It is currently a bit over powered, but will be refined in future versions.
186f has 3 characters, each with there own abilities. One of the soldier's ability is to be able to attack and defend, he is the only character able to do this. When the soldier is selected (3) the player is able to click where they want to shoot, or just hold down the mouse to spray the screen full of bullets!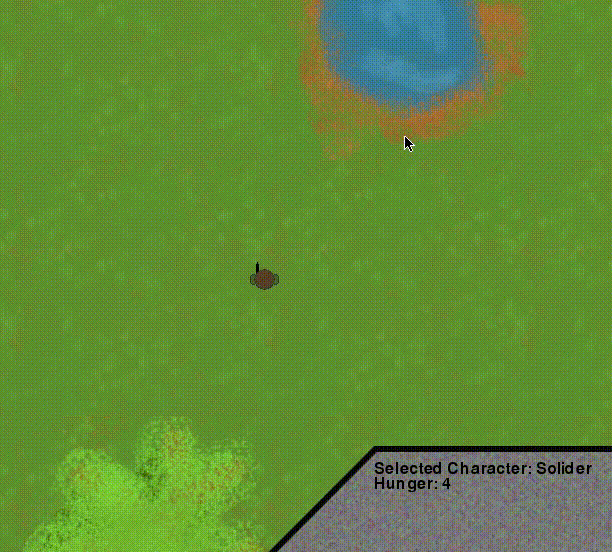 I little over powered right? Well, yes. I'll fix that soon, but the 'bullet spray' looks impressive, so lets keep it for a while :)
Enemies
Enemies are pretty simple at them moment, I plan to have lots of types, with lots of drops, but right now, there's the blob enemy:

This discussing looking slime thing will spawn random (spawn cap 50) throughout your world, seeking you out to squash. Good for you, it moves very slowly, it is very easy to kill. (just one bullet will do)
(To make the screenshot more interesting, I increased the spawn cap)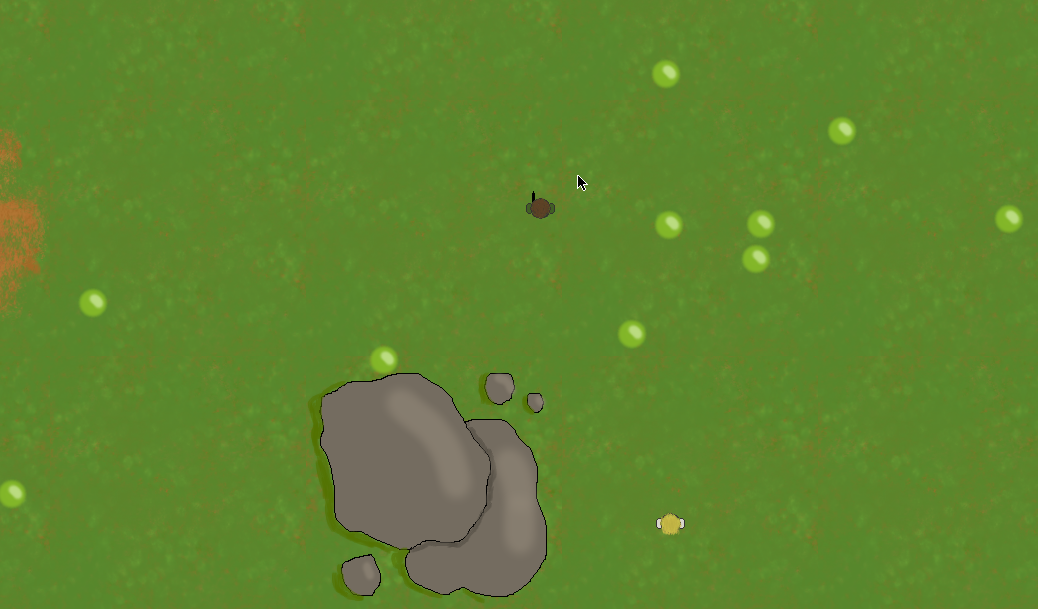 Your probably looking for a download link about now. (Or at least I hope you are) Sorry but apart from walking around a randomly generated map and shooting blobs, that game doesn't have much content. I'm saving the first release for when your able to do a bit more.
Coding bloopers, if you know python, you may find it funny how I made my game run at about 1fps when making the bullets. All the coordinates for the bullets are stored a massive expandable lists (arrays if you come from other languages) Apparently they aren't so expandable...
Anyway, as I said in the opening, Dunedin has been having massive rain, resulting in some serious surface flooding. Not sure if these types of things should be posted but I think it is important be able to know the developer beyond their game.
It's little hard to see but both sides of the road are covered in water, you can only see the white line down the middle because of how the road is curved upwards in the centre!