About the Movie-
Ender's Game is a 2013 American science fiction action film based on the novel of the same name by Orson Scott Card. Written and directed by Gavin Hood, the film stars Asa Butterflied as Andrew "Ender" Wiggin, an unusually gifted child who is sent to an advanced military academy in outer space to prepare for a future alien invasion.
It is one of my favorite Movies. I like it most Hope you will also enjoy it.
Devesh 10
Characters of the Movie-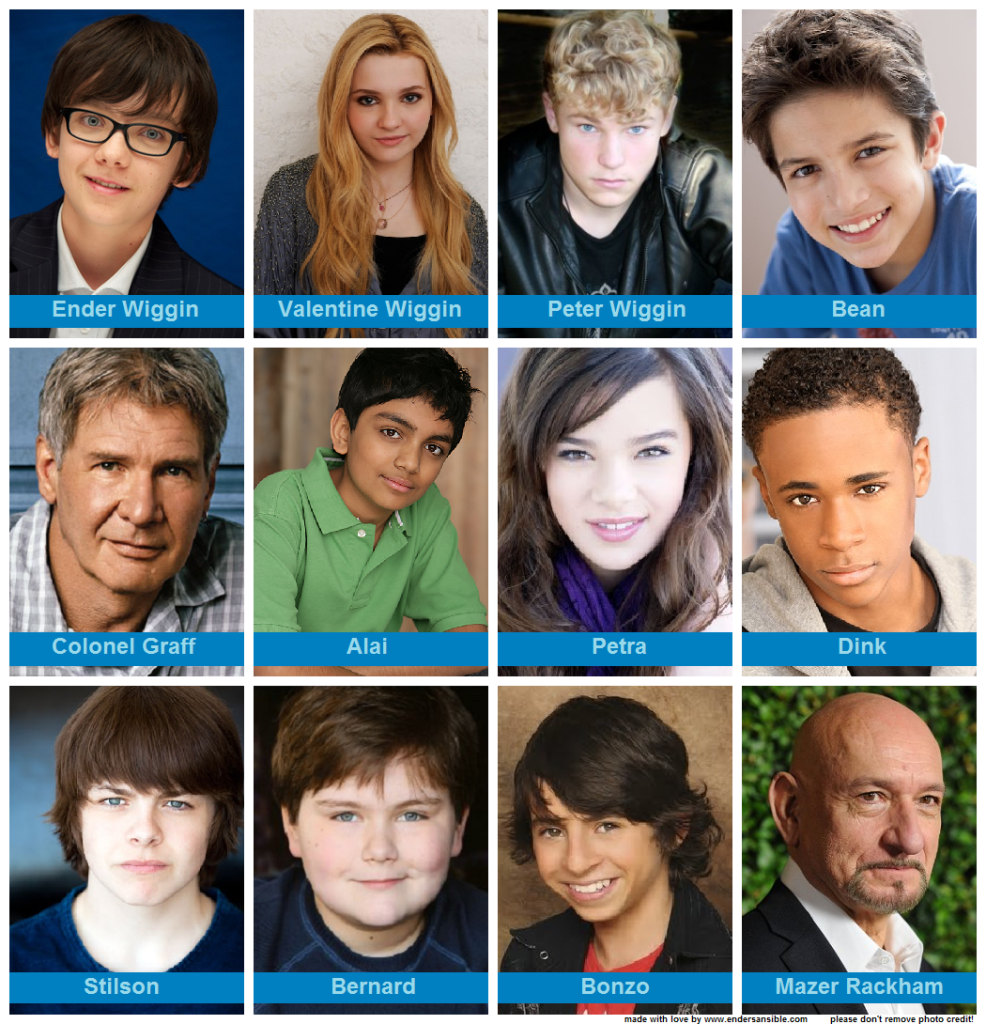 Starting the Movie-
It is first 5 min video of the movie
Video starts from a note written by Andrew Ender Wiggin . 50 years ago an alien species call "Formics" attacked on Earth. Earth's gratest commander sacrifies himself and saved Earth from being totally destroyed. From then they were preparing for Formics to come back ever since. The International Fleet decided that World's smartest children are the planet's best hope, Who is wise fearless and Brave and Ender is one of them. He played a game and defeated Stilson. Stilson said You are a cheater play again, Ender refuse to play again he said may be we will play again tomorrow.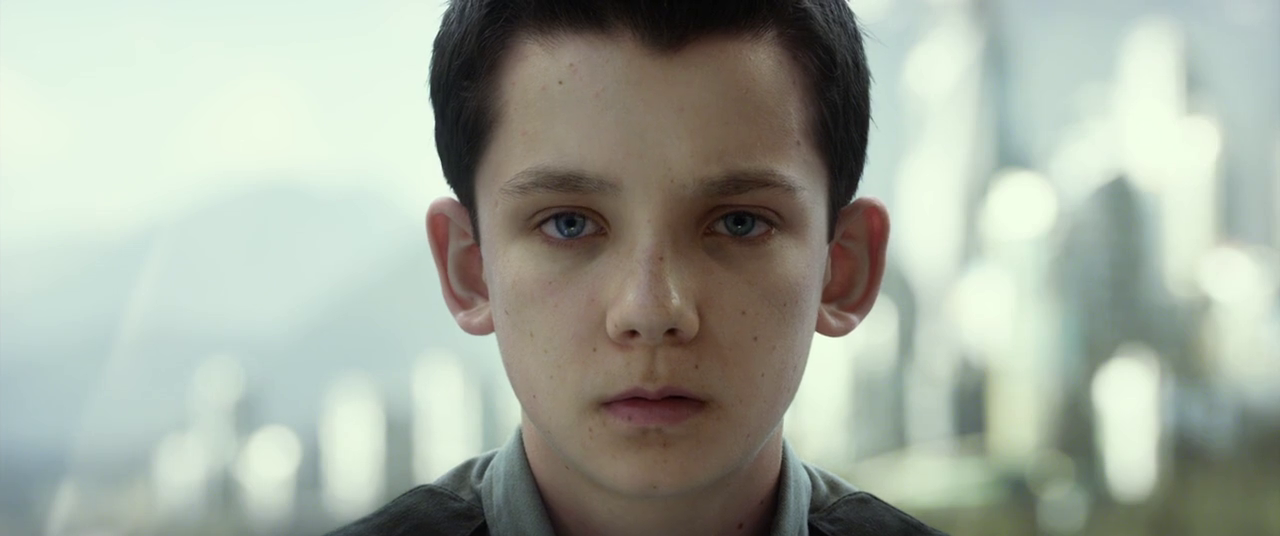 Colonel Hyrum Graff and Major Gwen Anderson were looking him Colonel said He will be the commander of our future fight.
They ordered to remove Ender's monitor. Ender asked Doctor am i out of the program? have I do something wrong?. She said I can not say something about it.
After removal monitor Ender was going his home was attacked by Stilson . Ender defeated Stilson in hand to hand fight.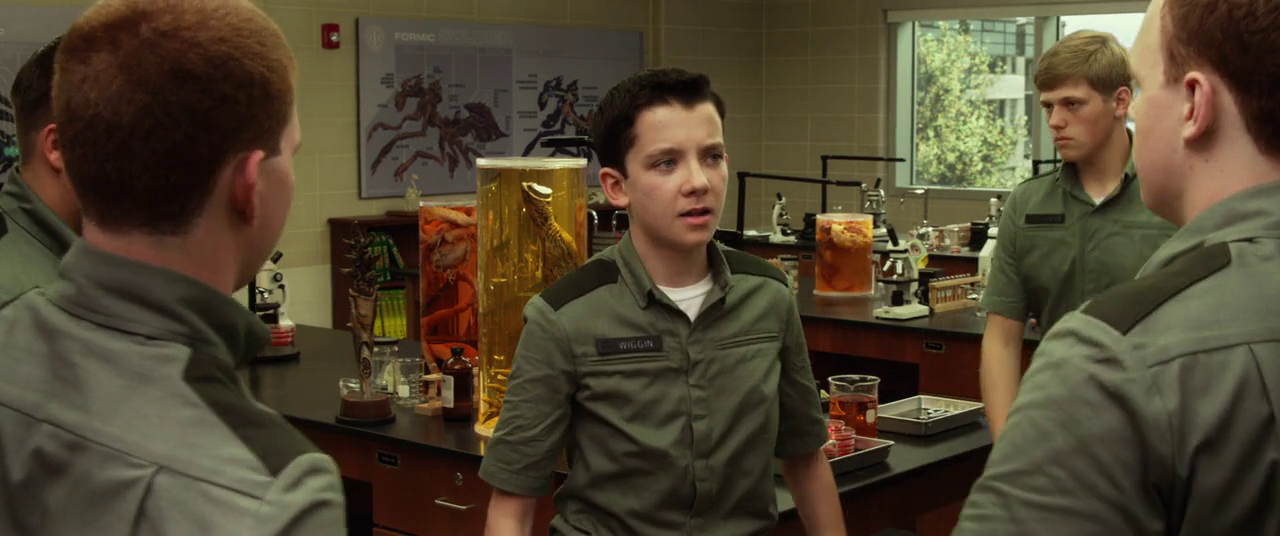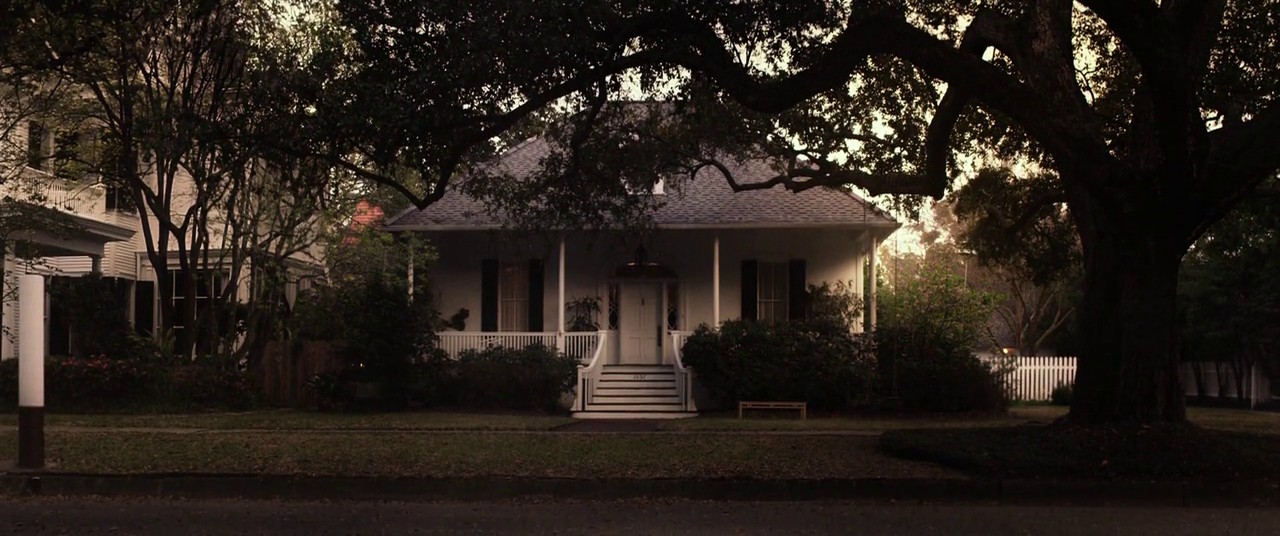 Ender confesses his grief to his older sister Valentine that he was kicking him even after he was down just like Peter. He loves his sister most and She also loves him. She said he will never follow you again.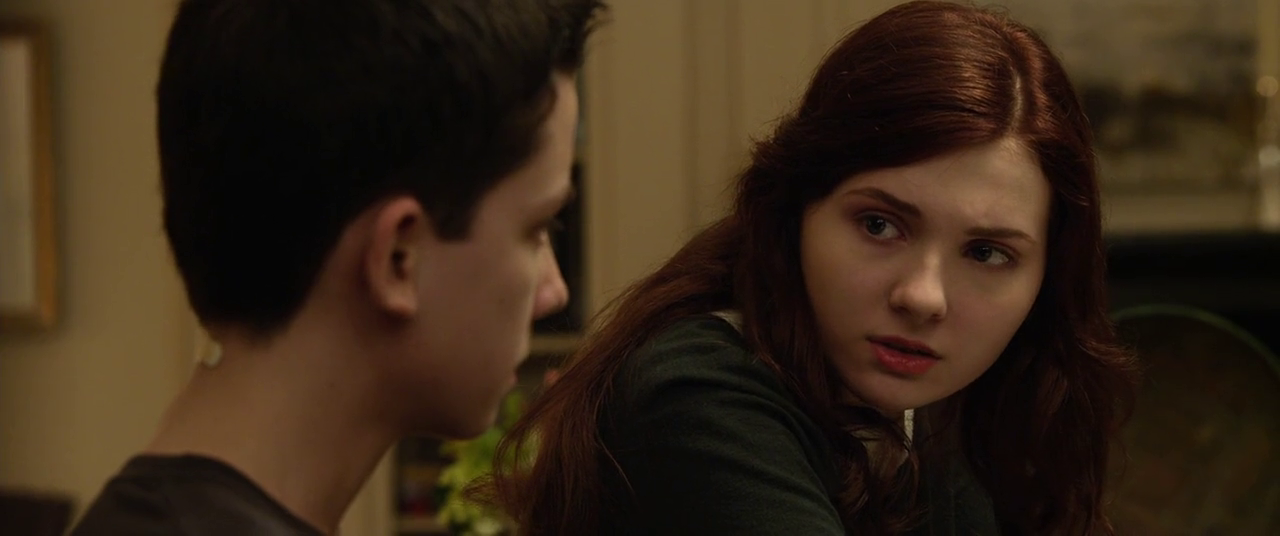 Then his older brother Peter came and ask why he is weeping. Ender said I am not weeping I left monitor like you and Peter harassed him.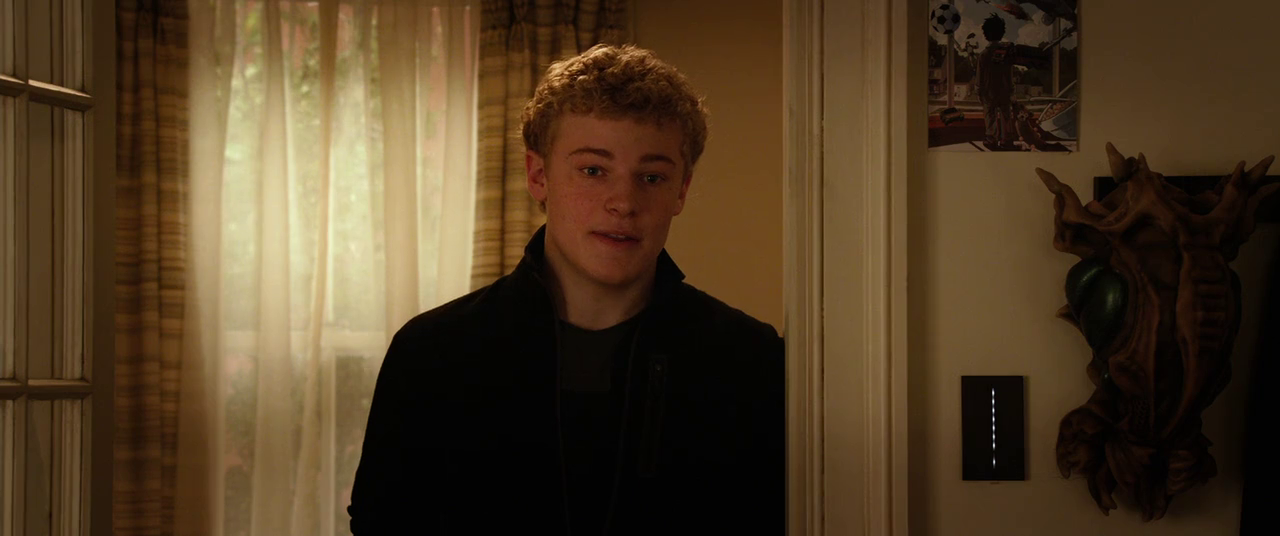 Colonel Hyrum Graff and Major Gwen Anderson came his home and ask Ender why you keep kicking him already you won have you enjoyed it. Ender replied No Knocking him down was first fight and i want to win next too so they leave me alone . His father said Colonel he defended himself. Colonel was agree with his father. colonel said Son I have ordered for your place in our program. Major Gwen told it was last test to see what will be happen when we remove the monitor.
Graff brings Ender to Battle School, placing Ender with other cadets his age, but treats him as extraordinary, ostracizing him from the others.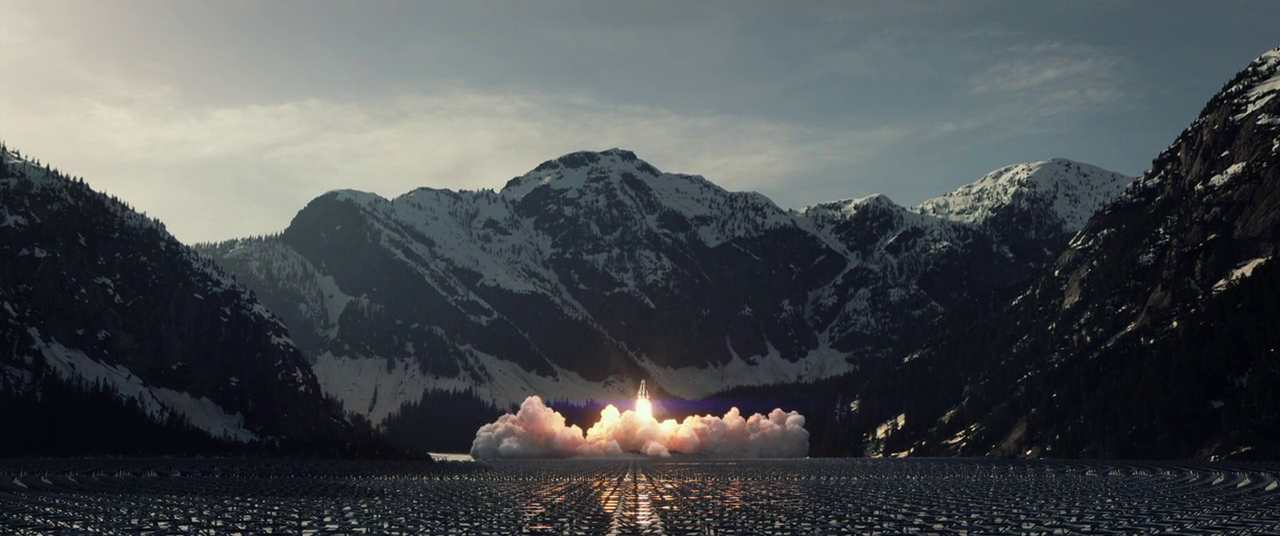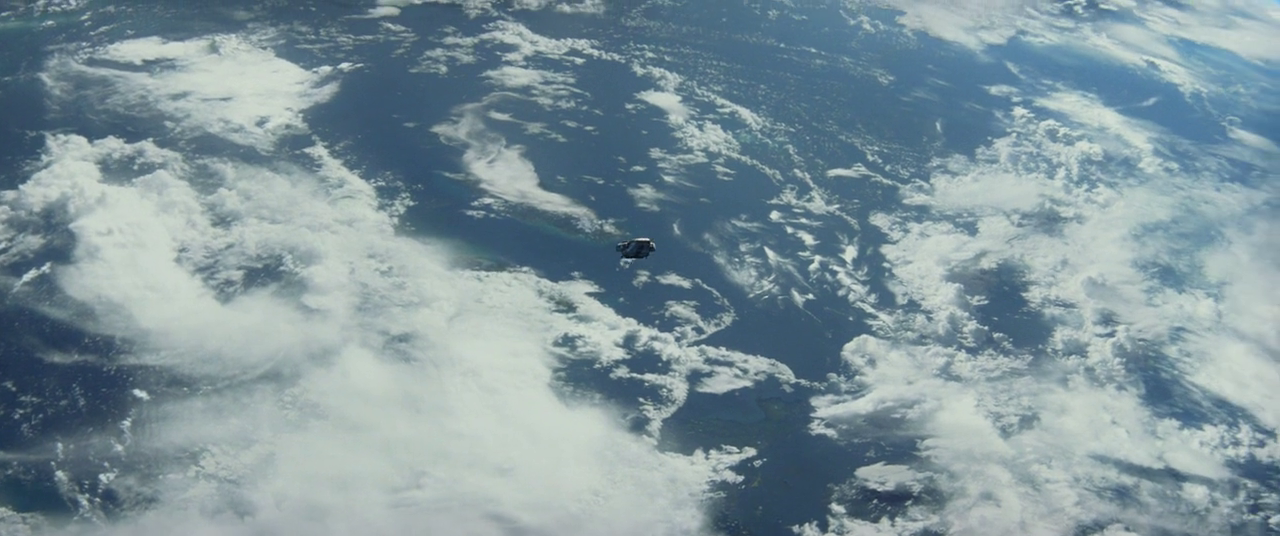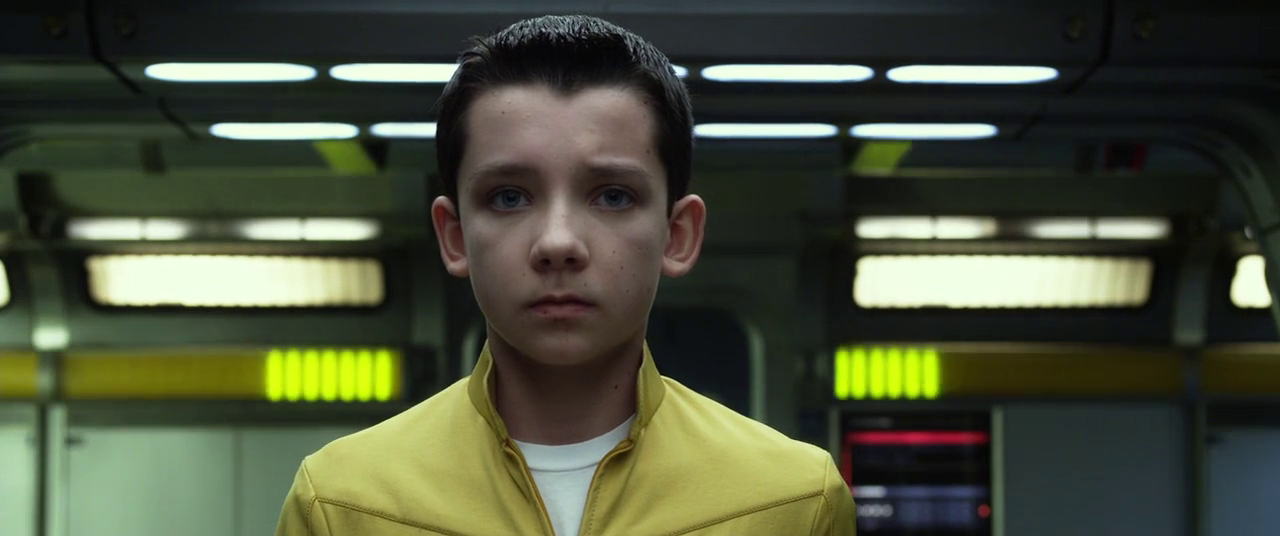 The cadets are placed in squads. There Sarjent James Dap told them the rules.
They went to their class where Colonel welcomes them.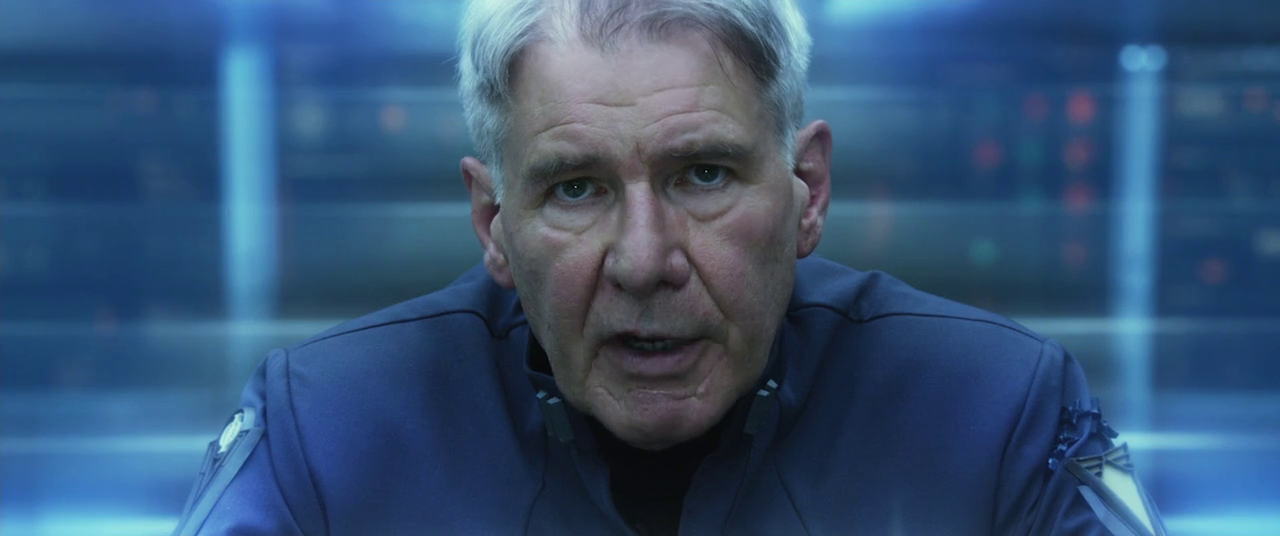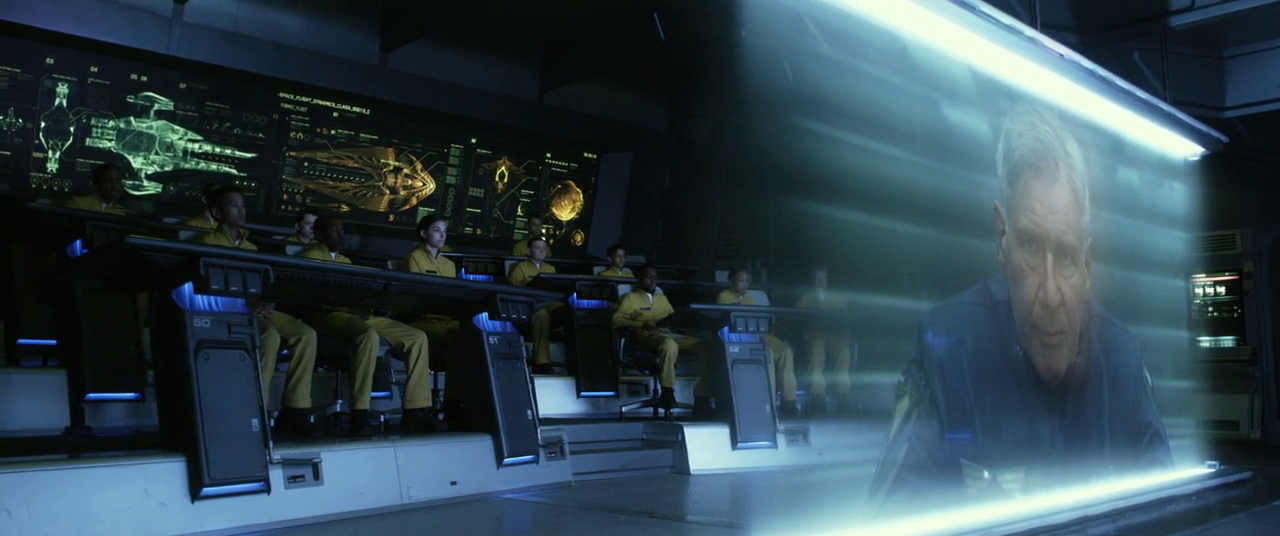 Ender and other cadets went to Battle School to preview.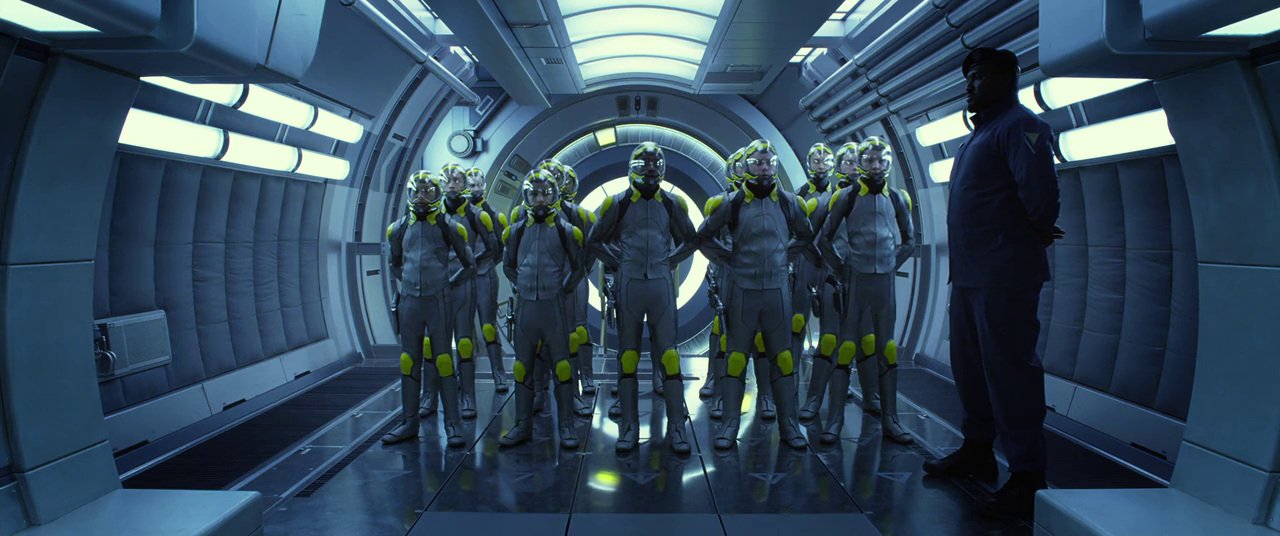 There Ender with his friend Bean tasted his gun by shooting on each other foot they found that with gun shot their foots were freeze. Then Colonel told them the competition of Battle School is very hard if you expect to compete with other teams in this school you need to learn battle art and ordered Sarjent to explain the rules Sarjent told you will train to compete as a team against other team you will get one point to hit a limb and six for torso hit which will freeze you completely but if I will sight gets one cadet through the enemies gate unharmed that army will win in that condition those points will not be valid.
Ender writes Dear Valentine So This is Battle School daily hours training for more homework which we have never done before on Earth we trained hand to hand contact which We will healthy and aggressive.I repeat Peter every fight which I don't want to be.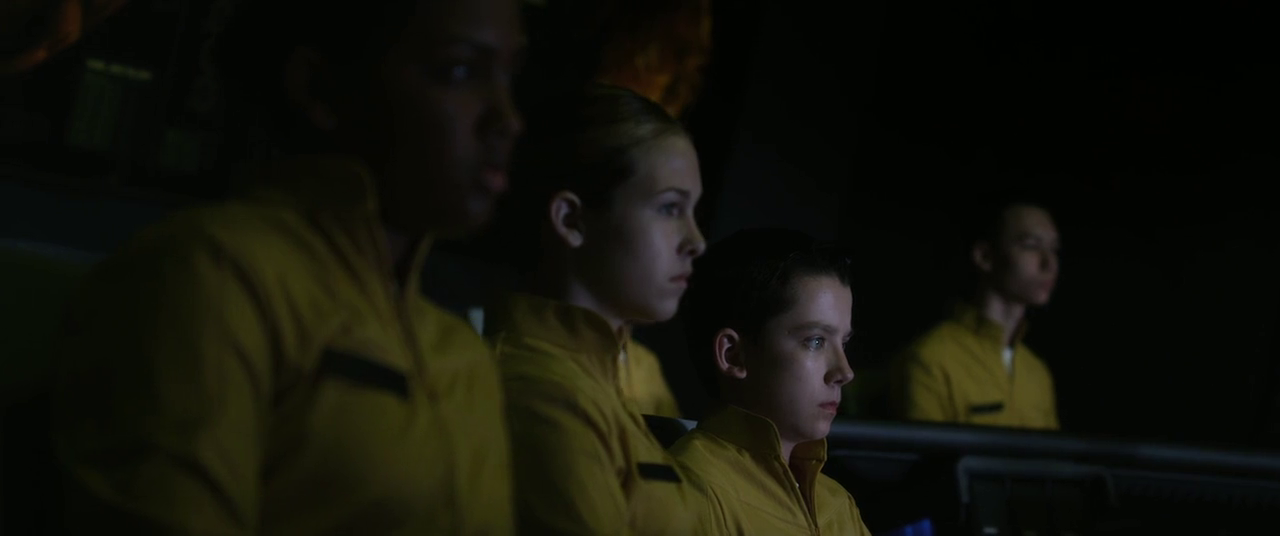 Ender write further we were learning how to fight with Formics from last three months but still they seems new , The truth is we could not understand our enemy and no one explain how Major Rackhem defeated them. Colonel want I will lead but how here every one is different so many things to learn please give me answer which you have not given till now how are you?, how Peter is? ,Have you found my emails?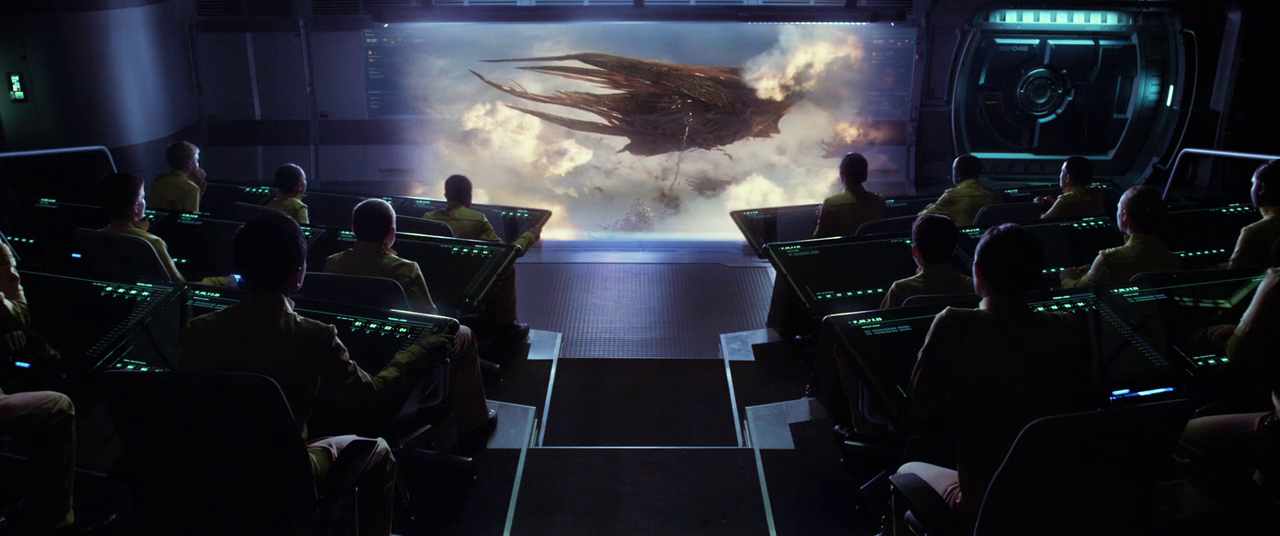 Then Colonel comes and said I am pleased most of you performing well as you know competition for Command School is very hard Some on higher ranker have failed to maintain our standers so they were sent home I may have opportunity to promote some of you. Here everyone is not your friend they are your opponents so work hard.
Ender asked them Sir have our emails blocked? Because no one of us find answer. Colonal replied Yes network services are temporarily blocked . Ender asked why sir? Sarjent refuse to ask but Colonel replies we want you keep attention on your training only your family members can not understand what we were doing here? After going out Colonel
Sarjent said by these fault you will never make it to Command School. Ender replied I asked technical question you said I can ask technical question, Sarjent said give me twenty pushups.Sarjent asked You think you are smartest student of this school. Ender- No sir .Sarjent- You never be a commander I will never "Solute" you.Ender- Yes you will Sarjent . Sarjent- Give me twenty more.
Teacher told that Only thee students passed Deep Space Navigation Test they are Bean Alie and Ander.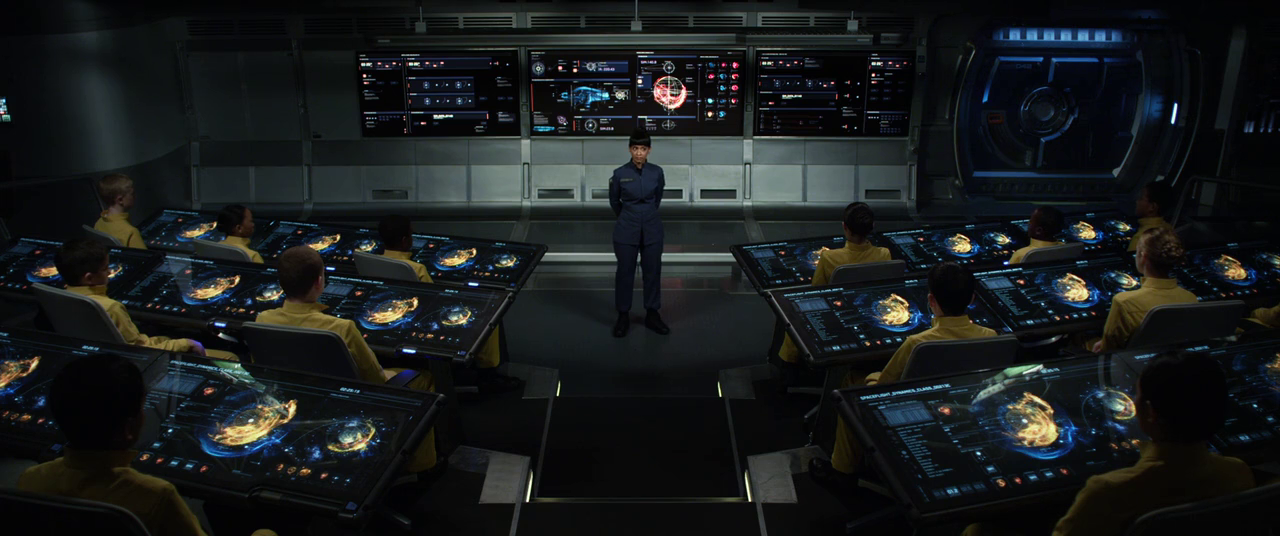 Then teacher asked is it a joke? We are preparing for war . Teacher- Now problem is simple how do you slink shot your forces into attack position of blind side of this moon using the gravitation force from this Planet. This is basic rocket science. Ender get down here and explain , Ender- Mam bean or Alie can explain better than me.
Teacher- Alright Alie come and explain Alie- Of coarse The Moon passes here and it complicate things because Moon is moving opposite direction of us we can get gravitational bracket.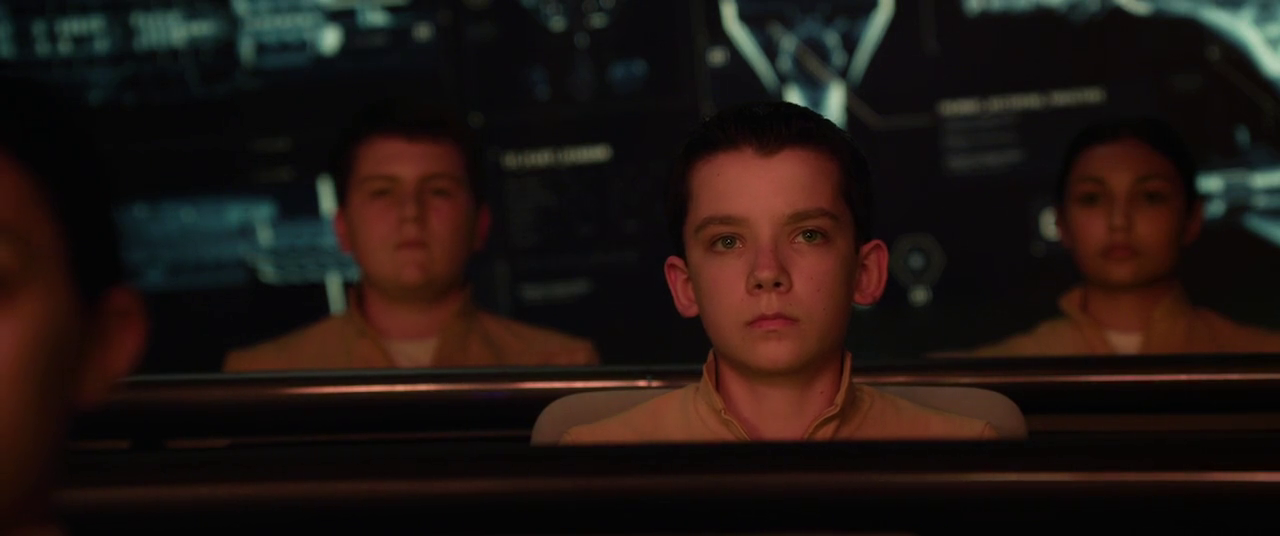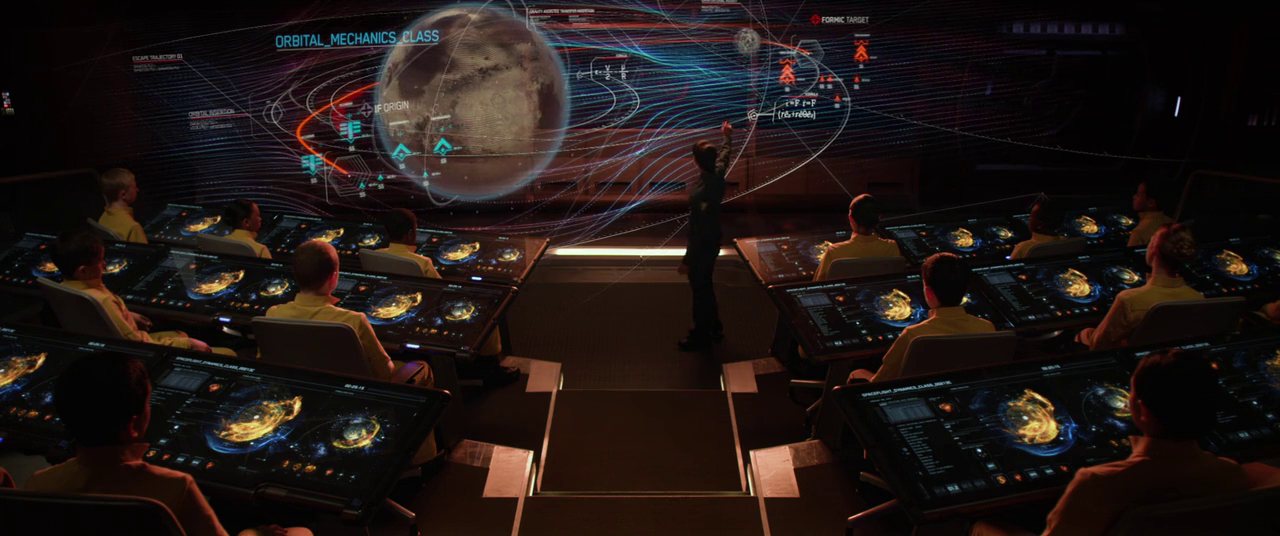 When Ender started he was alone but now he has many friends.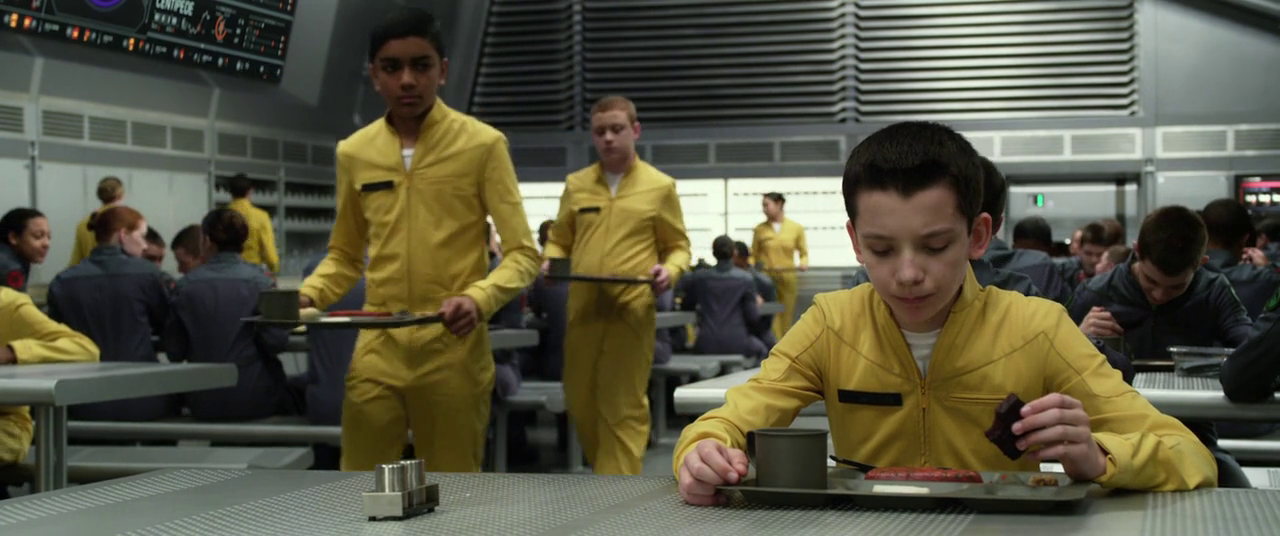 Now Ender find a game calls "Mind Game" he started to play it.
We can see in game Ender a rat reaches a position where two glasses were placed and a huge demon ordered him to select a glass he said one is position and one is not chose right to go Fairyland.
The Movie not ends here
Please wait for more.......
I could not write more due to lack of time
Please give your opinions about it