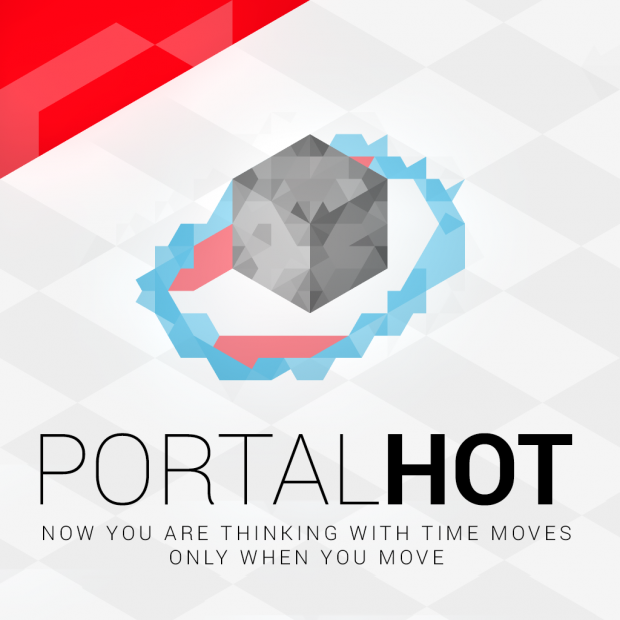 I am pleased to announce that PORTALHOT is ready to download now! (Well, it had been for a couple of hours now, but when I uploaded it yesterday at 4 am in the morning I was definitely not in the mood to write blog posts.)
It was not without some drawbacks however. You probably remember how I promised 8 levels initially, only to drop it down to 6 later. I mentioned that I reserve my right to reduce the scope even further, and I unfortunately must say that I was forced to exercise that right - PORTALHOT ships with "just" 5 levels. I did manage to complete a bossfight when I said I wouldn't though, so it's not all bad news!
So, what was the reason I was forced to cut down the mod so much? Time constraints, mostly. Right now I am studying for the most important exams for my life, and even take part in the competition in my curent state required boldness (not to say recklessness) from me. I am sorry to say that I did not manage to deliver on all that I have planned to, and that I was forced to make more cuts and compromises then I would ever be comfortable with. If the later areas of the mod look somewhat rushed and ugly, this is most likely to blame. In fact, I am glad I was able to release this mod at all!
As I am writing this, there is a pile of due school essays to be written waiting for me, accumulated during my frantic development. I have barely even slept this week at all! But I don't regret taking part in this competition and making PORTALHOT, even if I find my result to be a little underwhelming. I don't know whether I am going to win anything or not since there are many other, more impressive mods and games that take part of the competition, but being a one person team making a mod during the most busy and freetime-less period of his life, I can honestly say that I believe that I did everything I could to make PORTALHOT the best and most fun mod that I could have made under the unfavorable circumstances. And I really hope you are going to enjoy playing it, at least a little bit!
Thank you all for support and following this mod! It's been a wild ride all the way through, and I hope you are going to find the end result satisfactory!