We started on this project a couple of months ago and it's ready to go online for people to play. Empire Rising was greatly inspired by Lords of the Realm and, to a lesser extent, Heroes of Might and Magic, both games we love to play.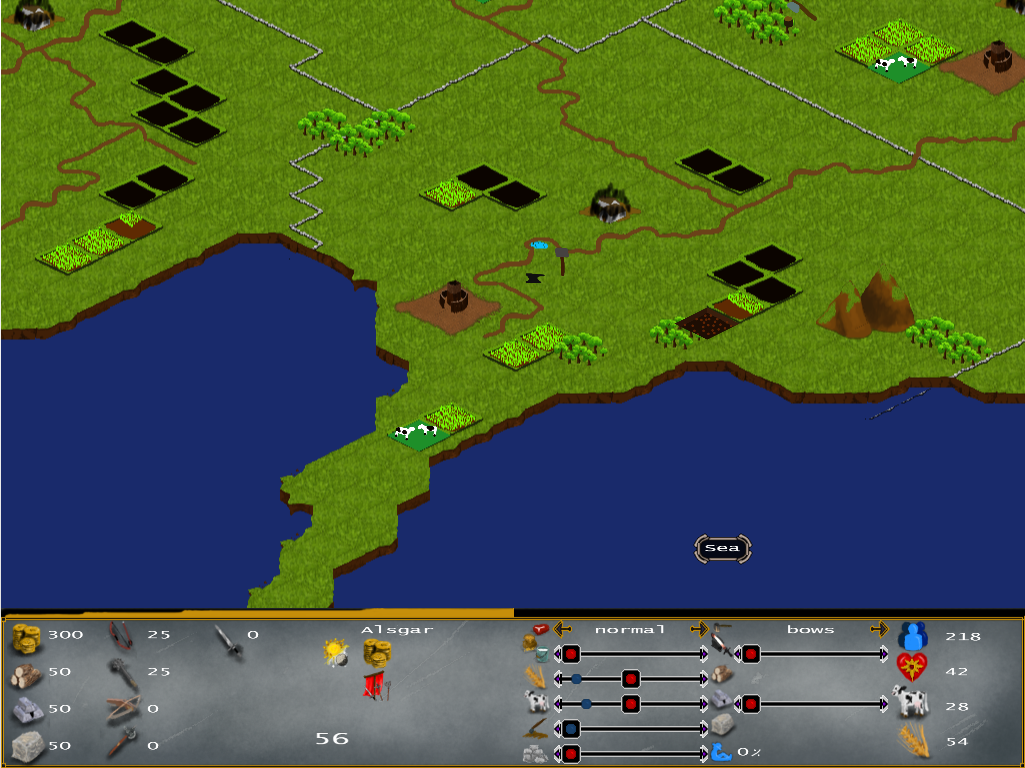 In Empire Rising you start with one county and have to managed everything with a set of sliders. You tell them what to eat, how much to eat and what work to do. If you don't managed the county well enough and, for example, they run out of food, they will become unhappy and eventually revolt. On the other hand if they are happy the county's population will increase faster.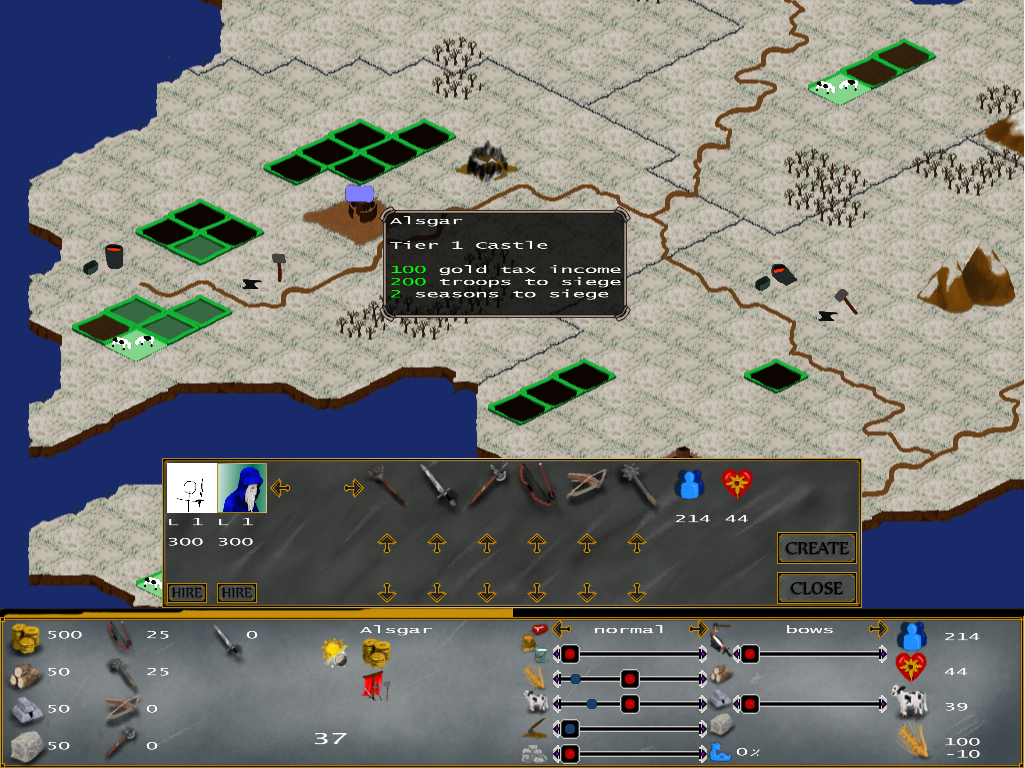 Eventually when your county is (hopefully) thriving you will have to go to war. The aim of the game to conquer all enemy counties. First you have to hire a hero to lead your army: a knight, a sorcerer, a marauder or a necromancer. Each with their own strengths and abilities, and can level up to grow stronger.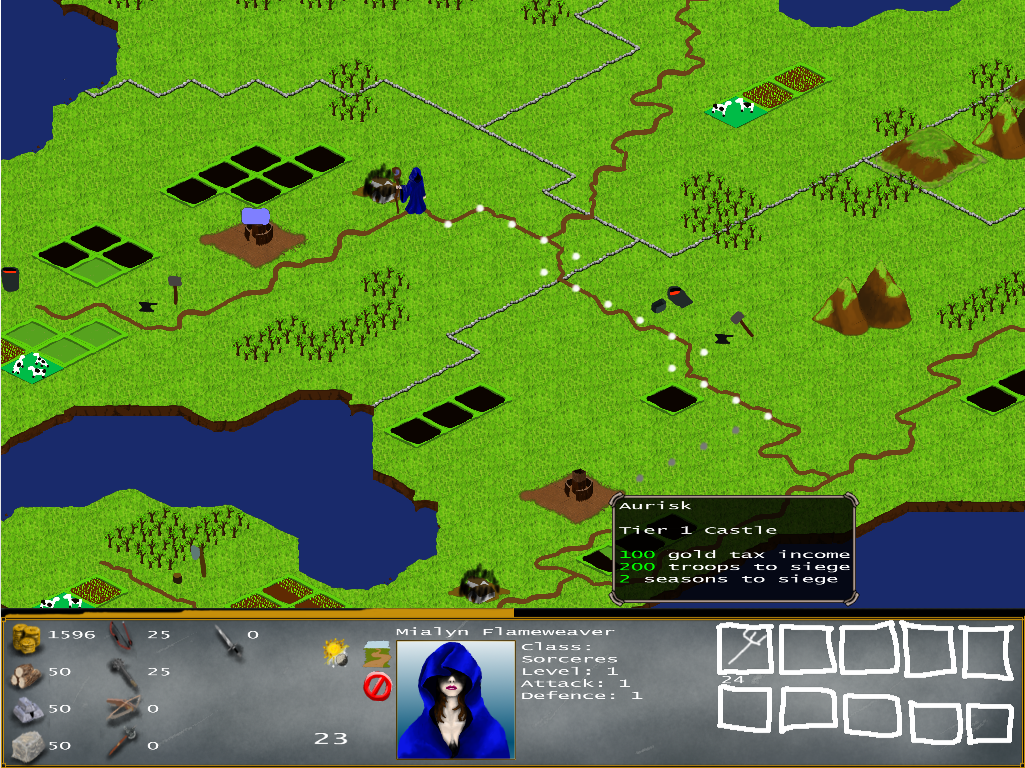 Next you would have to hire some units. This draws from your population and if you don't have enough people you can't make an army. It also makes the people unhappy and going to war too often can be devastating to your county's moral. You will need to give each unit its weapon too, unless you're happy with having an army of peasants.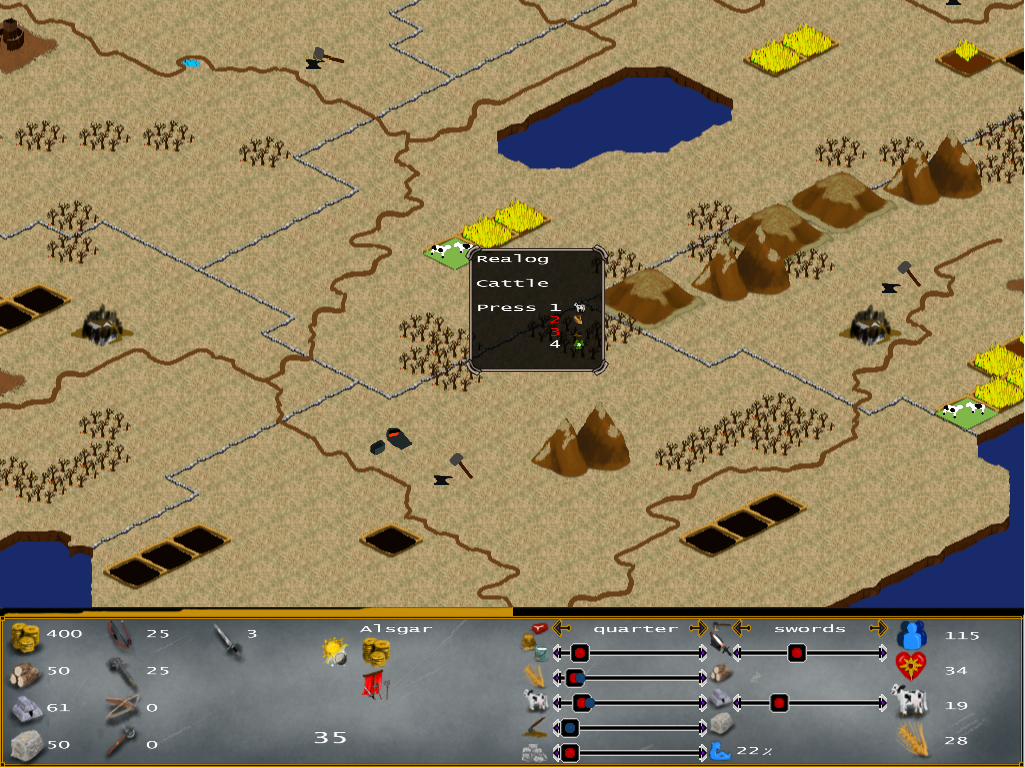 To conquer an enemy town you have to siege its castle. You need to move an army of at least 200 units next to the castle to automatically siege it. How long it takes and how many units you need is dependent on the size of the castle.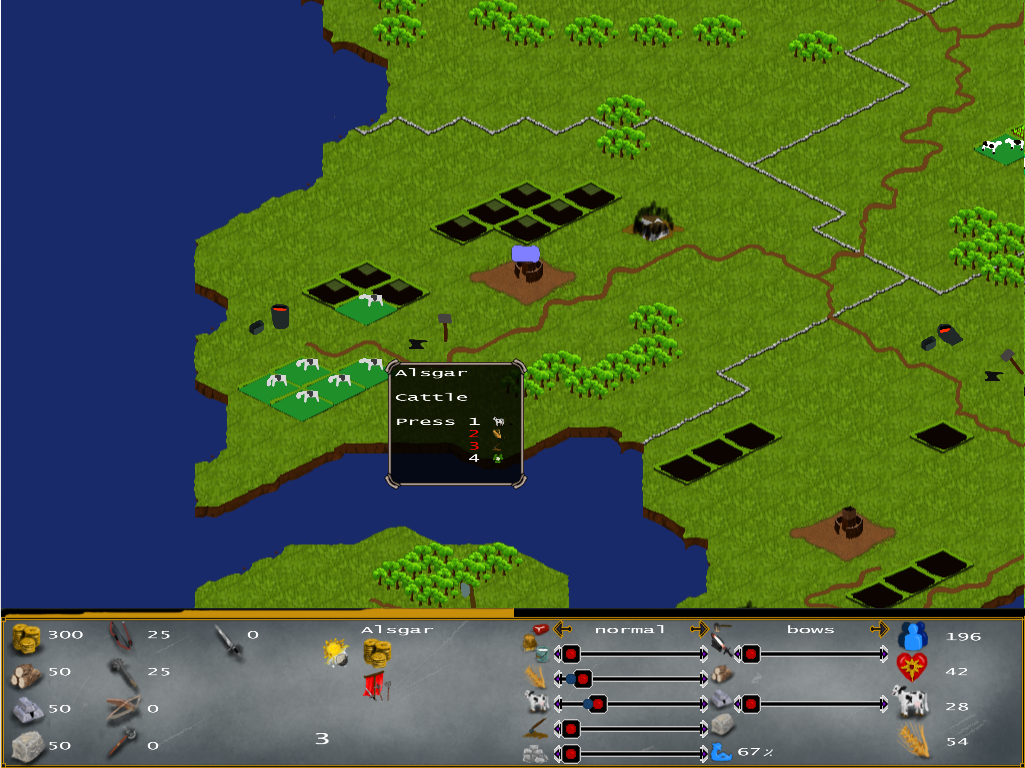 There's a marketplace to sell and buy goods, if you have the money for it.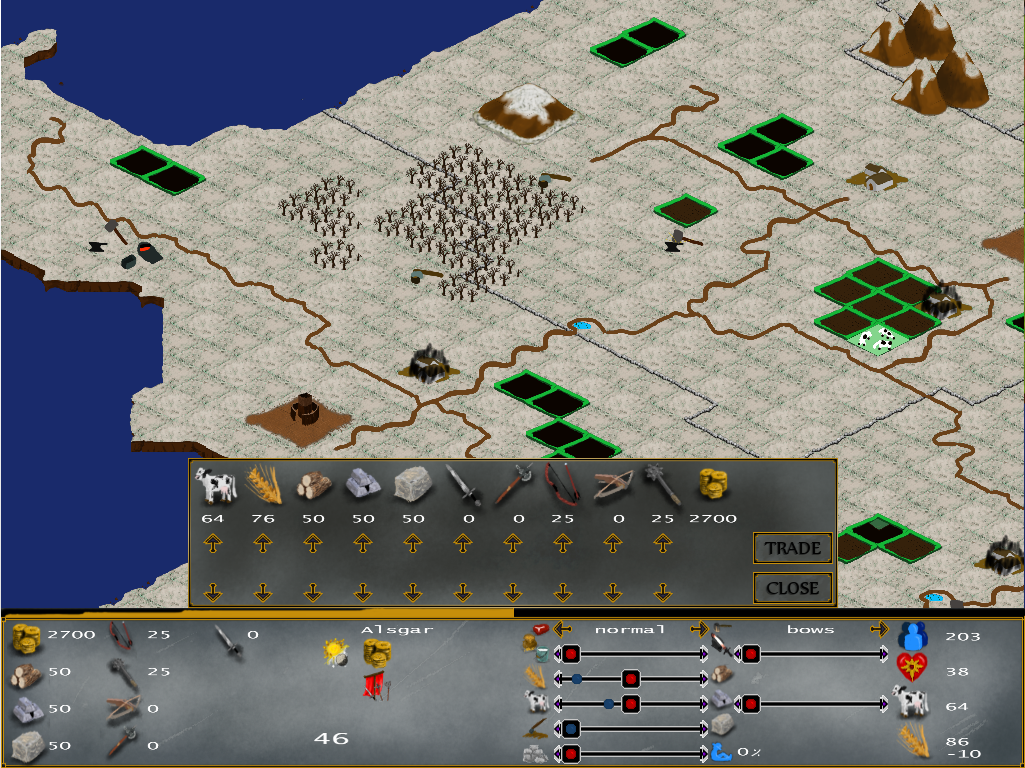 Empire Rising can have up to 4 players at the moment. We feel that this game is complete with lots of room to grow. We dream of adding 3D combat and bigger maps with custom skins... in the future. You can play it at empirerising.net