Hey guys, do you remember when you were a kid and your parents scattered eggs all over the back yard for you to find? Well, I do and I remember it being a LOT of fun. If you don't, now you can have to opportunity to experience this for yourself! Only instead of a backyard, you have a spike-ridden hell hole.
The fangame has been rebuilt specially for easter, you can now play all your favourite sadistic levels with a bunch of extra coloured pixels resembling aluminum wrappers containing Delicious Chocolate(TM).
DOWNLOAD: Mediafire.com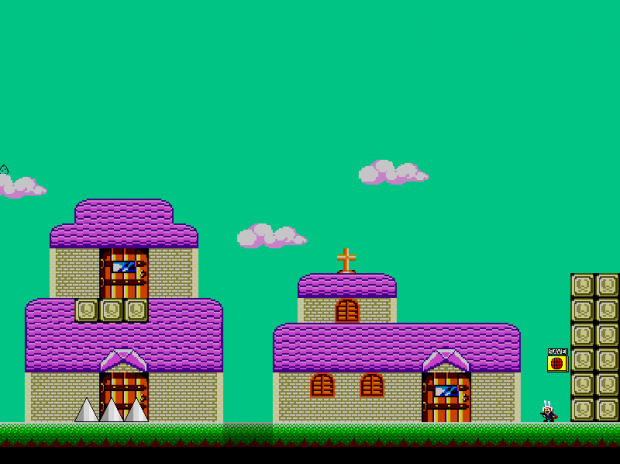 Speaking of hunts, if you can follow the series of clues leading off of the following game: Yoyogames.com You get like, a screenshot of an upcoming fangame area which will be built into a patch, which will include the finished bug-free time attack mode, a shitload of glitch and exploit fixes, as well a completely new path. I'll also release an interface for controls-changing with this patched version, which will be titled v1.1.