Hello everyone!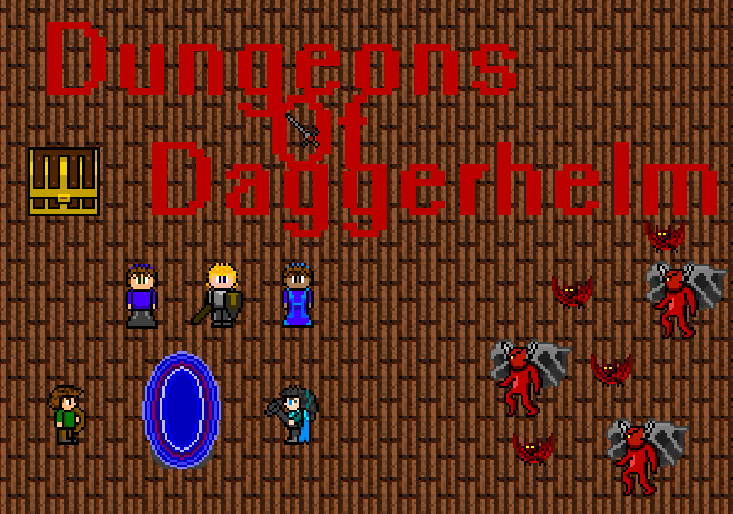 We have been working diligently to add a few new and cool things to the game, one of which is the handy-dandy Recall button that we've posted a picture of before!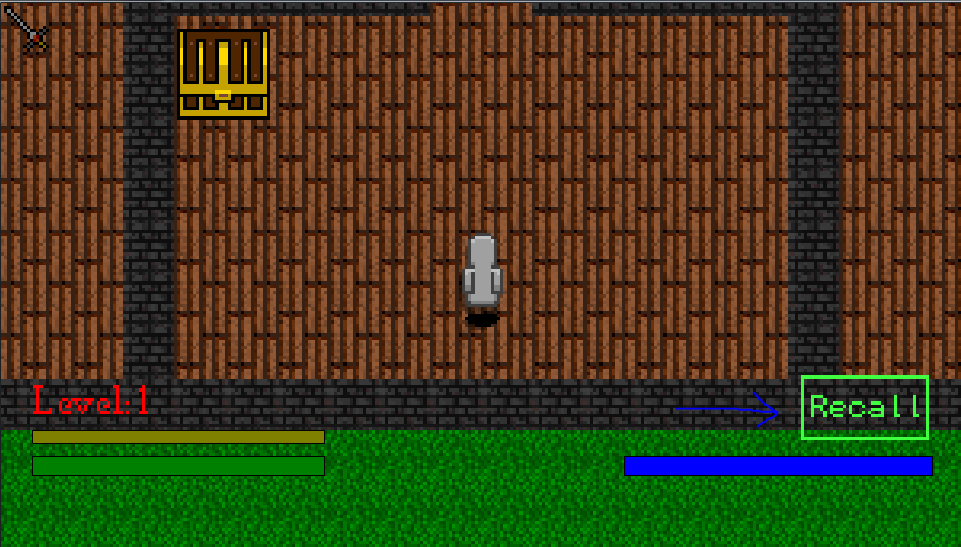 The recall button simply teleports the player back to Broken-Shield Castle whenever they click it. It is handy if you are running low on health, or just want to return back to the Castle to buy things.
We've also adjusted a few variables on the enemies you encounter in the level so that it scales appropriately with the player's health and EXP levels. For example, we felt that the zombie penguin moved much too slow for him to be of any challenge, so we upped his health, damage and movement speed. The Slain Hero, as well, was given a high health and speed boost.
A new monster has been added to the snowy mountains zone: the Ice Burrower! Ice Burrowers are essentially giant worms that dig out of the ground when a player gets too close. Unfortunately, these Ice Burrowers are currently extremely buggy and may do one or two weird things: they may get caught in the wrong animation loop, and they will not attack or do anything except sit there idling. We will get to these things before launching the next demo.
For a general overview of combat in the snowy mountains zone, here is a video we took half-way through bug-fixing some errors:
We apologize for the several strange things that occurred during this video, such as the second ice burrower glitching out, the snow continuing to fall even at Broken Shield Castle, among other things you might have noticed.
We are also exploring new and interesting ways of adding content to zones so that game play will be positively impacted. We adjusted the way we build our world slightly so that game errors (namely "Too many manifolds in collision") are removed or severely minimized.
For example, the "too many manifolds" error that we have been dealing with for a while is due to collision pixels taking up spaces that they are not allowed to, resulting in each individual frame of the game slowing down to a point of unplayability. We have resolved this twice-over by removing circle collision shapes in the game, and making it so monsters do not reliably respawn on top of each other.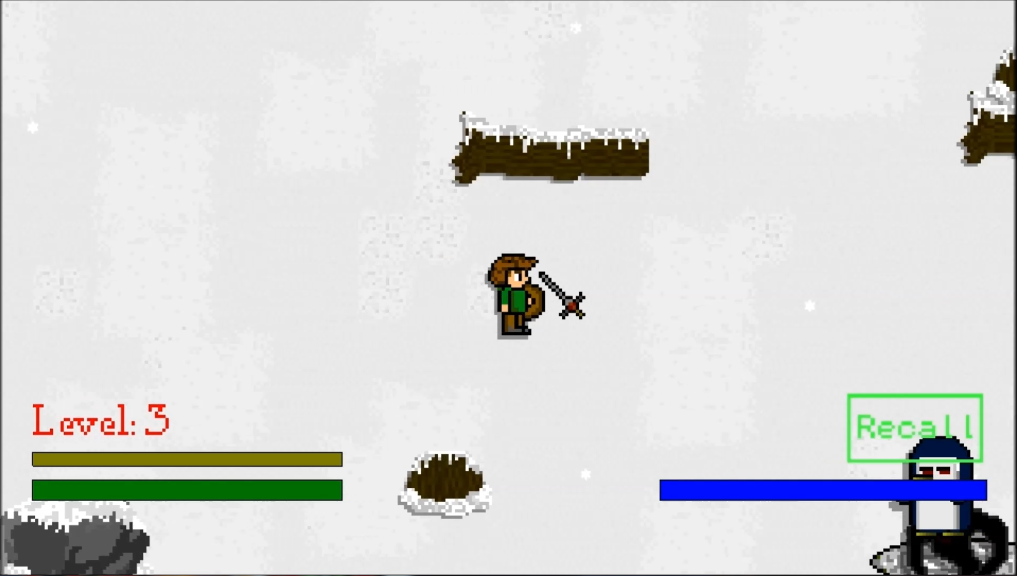 Sometimes they still do, but it is a minimal impact on game performance. This screen shows how they do sometimes. On the bottom right, you'll notice that every one of the monsters was created on top of each other, creating the "too many manifolds" problem. This has been removed for most, if not all, spawning instances.
Thanks for reading our updated news! We will be releasing the next demo, v0.04, within the next few weeks!